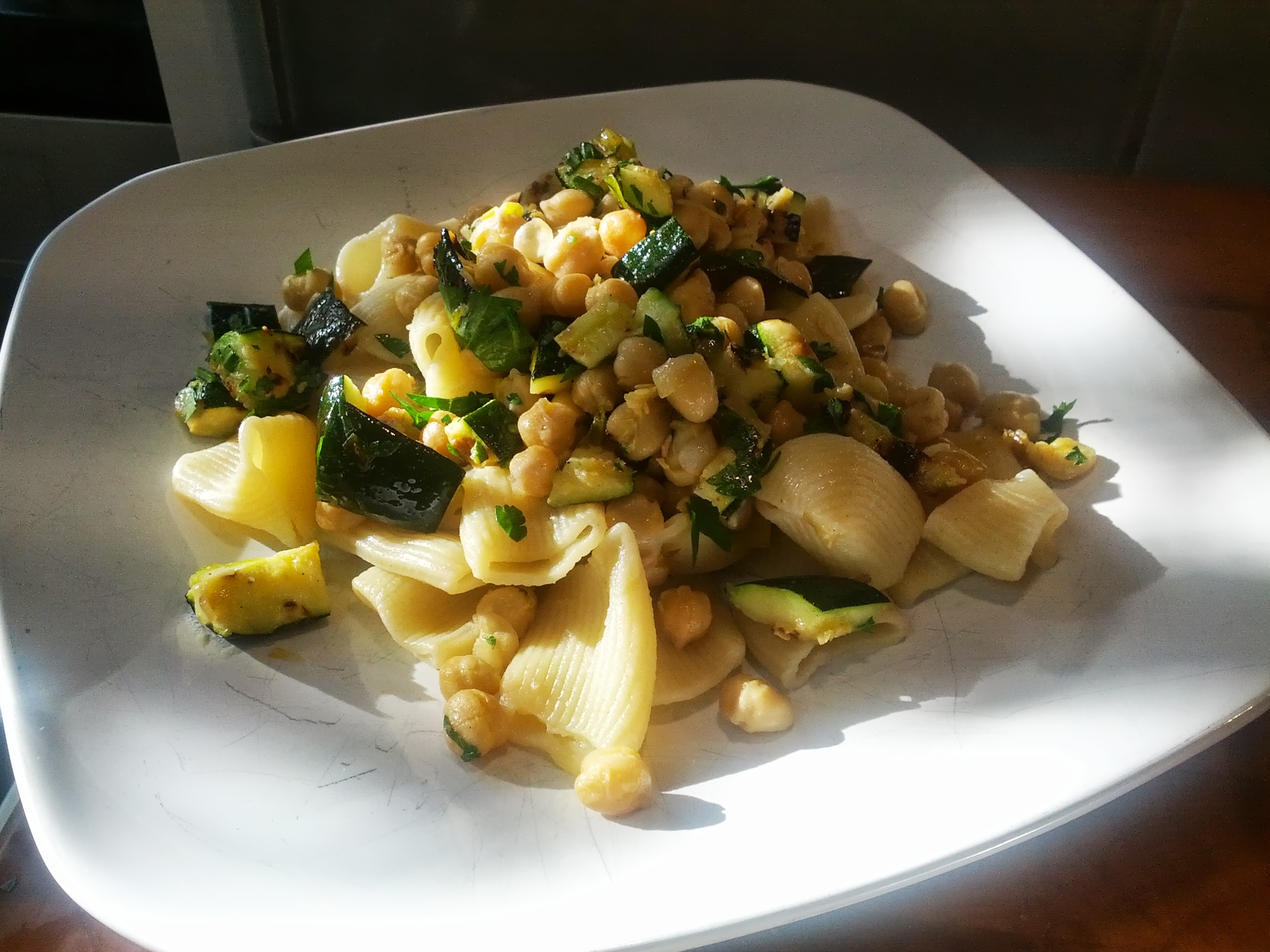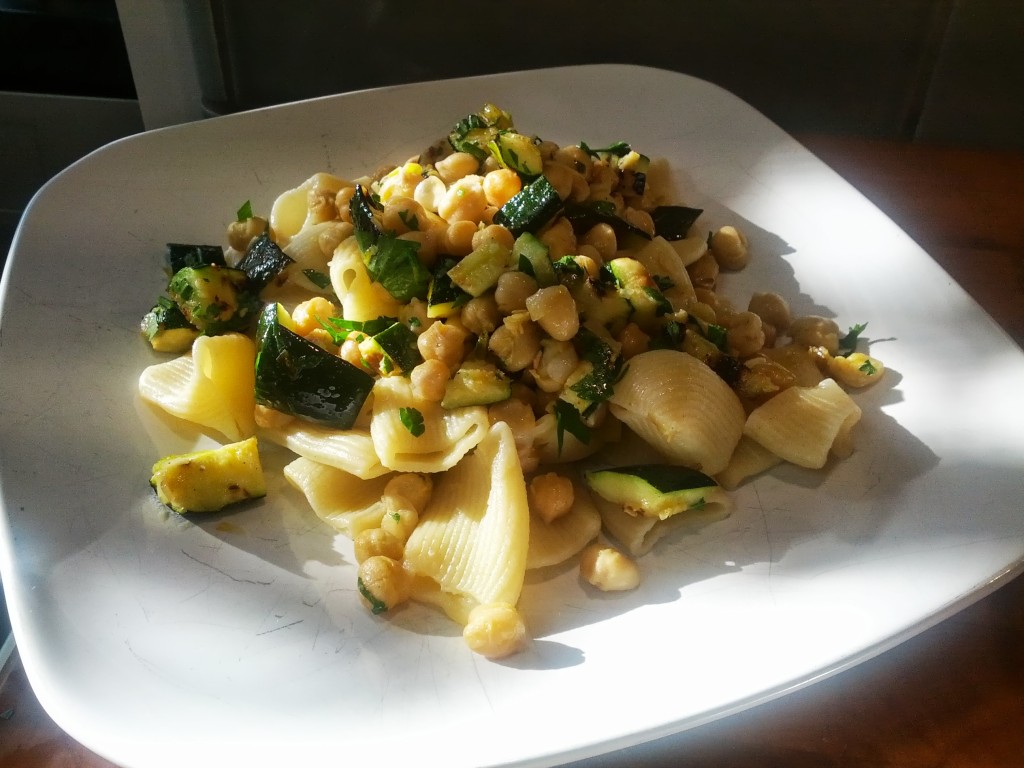 My CSA boxed has been transforming slowly from hearty greens and lettuces to, well, still hearty greens and lettuces but also strawberries and summer squashes. I don't dislike zucchini but it's not something I rush out to buy. I had it now though, and would make something delicious.
It's been hot and I had a lot of pork products in the last week (Soup Night XL over the weekend was ramen…mmmm…pork). I needed something vegetarian. I had some dried chickpeas in the pantry so I got those into the pressure cooker. I never plan ahead enough to soak beans overnight, I'm reliant on the magic of the pressure cooker!
I diced an onion and two small leeks and got those in a pan on low/medium low heat for…a long time. We just saw Michael Pollan the other night and one of my favorite things he said that he learned from a teacher/mentor was cooking requires "patience, practice, and presence. When you chop an onion, just chop an onion." I did. And I let the onion slowly cook, no rushing.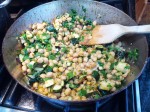 I cut the zucchini into wedges and grilled them. Cut them into chunks and added them to the pan with the chickpeas, leeks and onions, added grated lemon zest, the juice of one lemon and some chopped parsley.
Put that all on top of some awesome pasta from the farmer's market and it is officially summer. You actually wouldn't even need the pasta, this would be a good salad or side dish. In fact, I'm having the leftovers as a salad for lunch today!
Ingredients:
1 c dry or 1 can chickpeas
2 zucchini
2 small leeks
1 T lemon zest
juice of 1 lemon
1/2 c chopped parsley