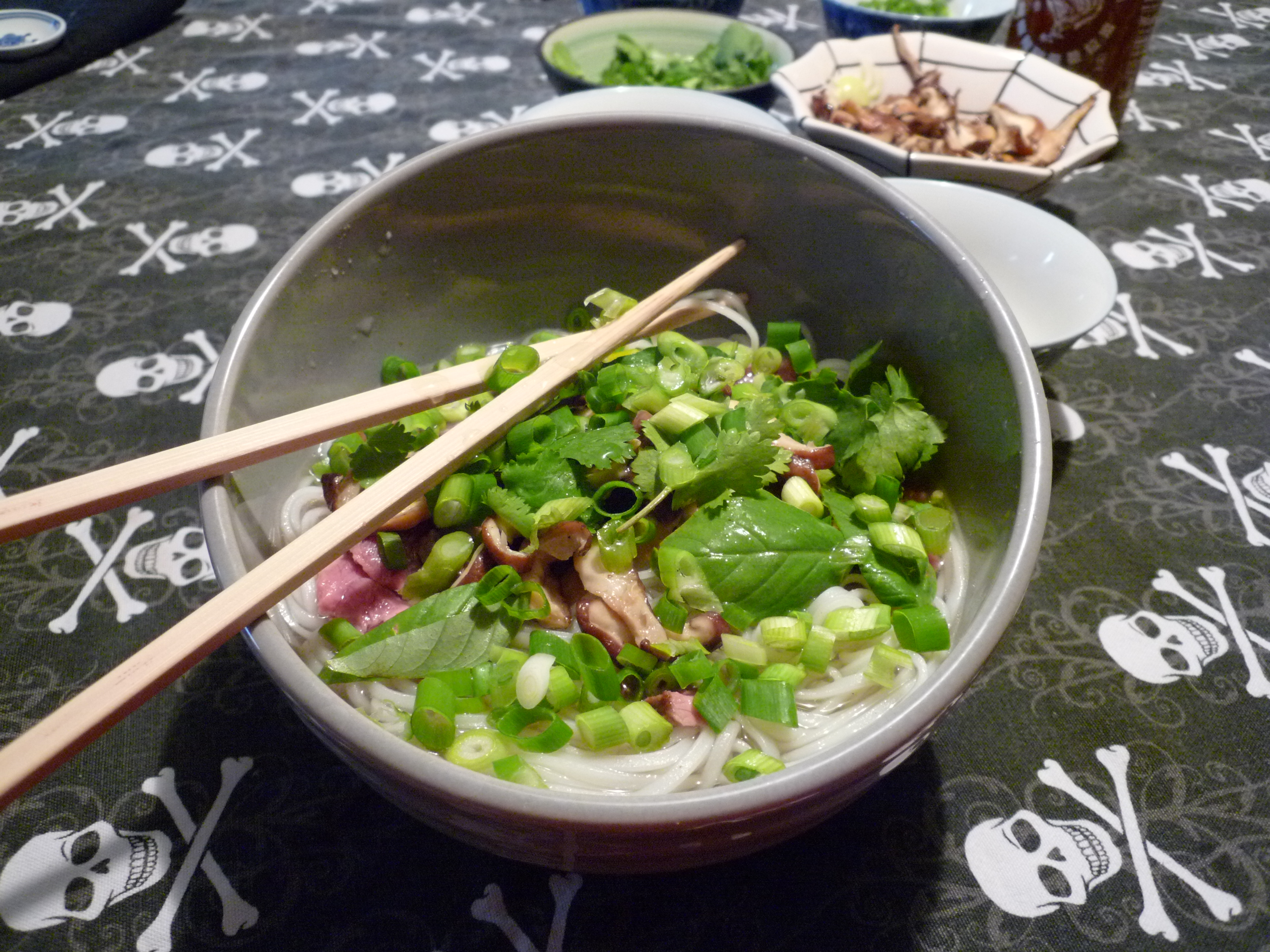 We've been talking about a kitchen remodel since we bought this house 7 years ago. It hasn't happened for various reasons. In recent months, my old, cheapy-cheap stove we installed when we moved in started going dramatically downhill. It took, I kid you not, 40 minutes to boil a pot of water and that was when I started it with hot (or at least warm) water from the tap. So I started trolling craigslist for a 30″ Viking or Wolf range that could go into the existing stove space to hold us over for that eventual remodel when I want to get a 36″. I found one being sold by a very nice man whose wife wanted a double oven… I snatched it up and had it installed immediately by my wonderful contractor-neighbor-friend :) Get this…full pot of *cold* water…16 minutes and it was rapidly boiling! Color me freakin' thrilled!
First real dinner I made on it was Pho. It was a good experiment since it uses multiple pots and pans.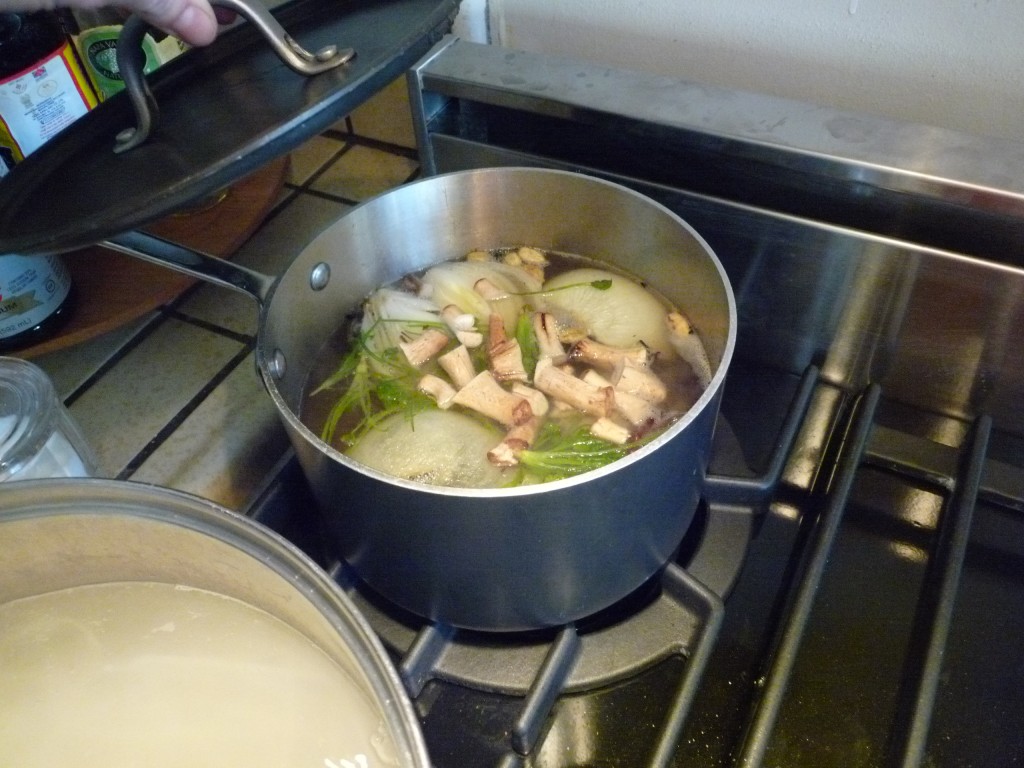 I made the broth. Boiled the water for the noodles. Sauteed the mushrooms. Seared the beef. All, I swear, in probably half the time it would take me to make it on my old stove.

The next morning was food church day…Frittata!

And it's not food church without bacon.
I'm cooking some of my standard, good old favorites first. They've stuck with me for a long time, they deserve the Viking treatment.
I love my new toy!