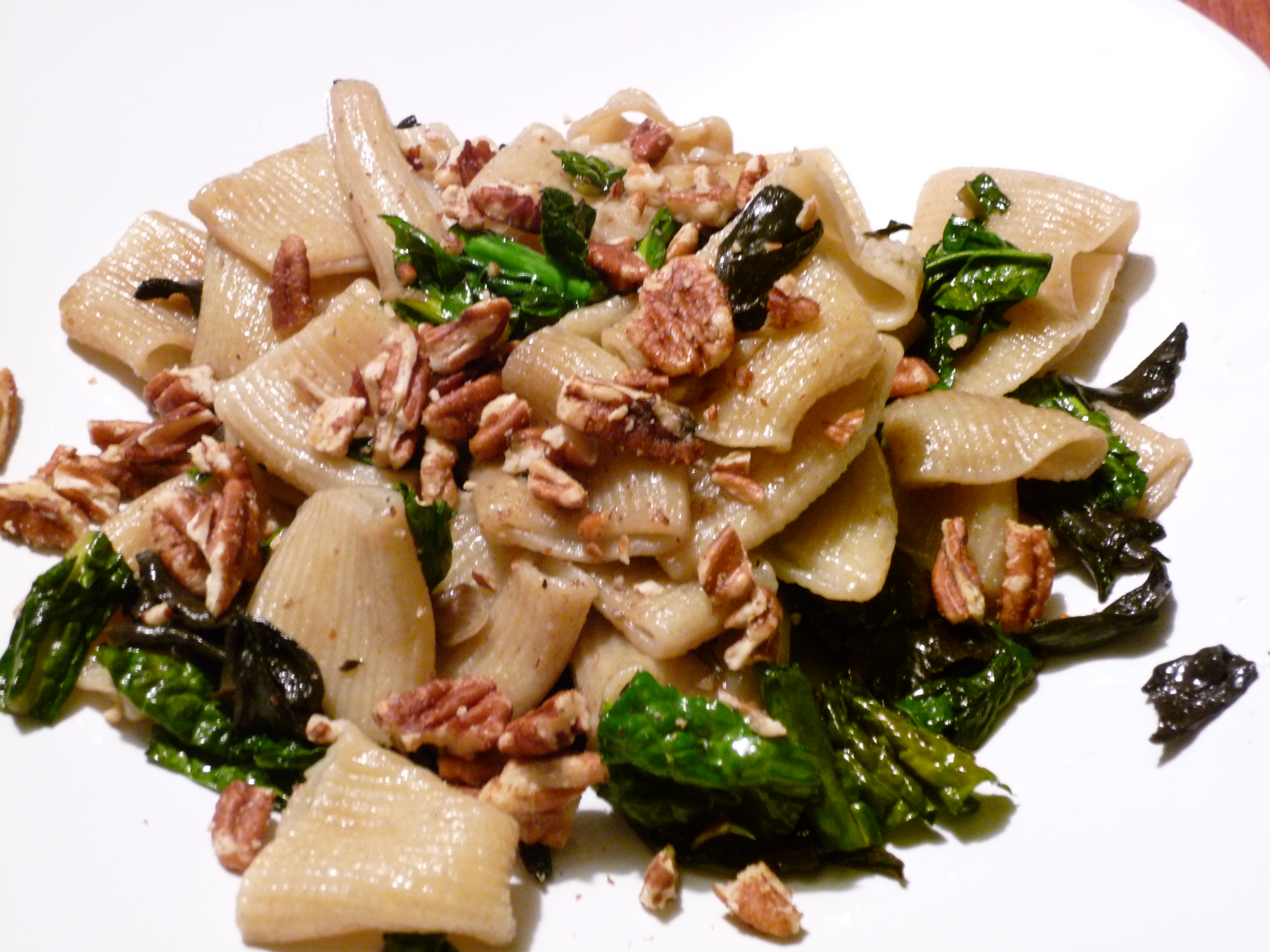 You didn't think there would be all these posts about trumpets without a recipe did you?
A lot of people like black trumpets in cream sauces but I'm not a fan of cream sauce. I like to enjoy them simply.
All I did was saute them up with a handful of chopped kale and one clove of garlic. I threw everything in the pan at once with the olive oil and cooked it on medium heat until the water evaporated. Added some salt, tossed it with pasta and topped that with some toasted pecans.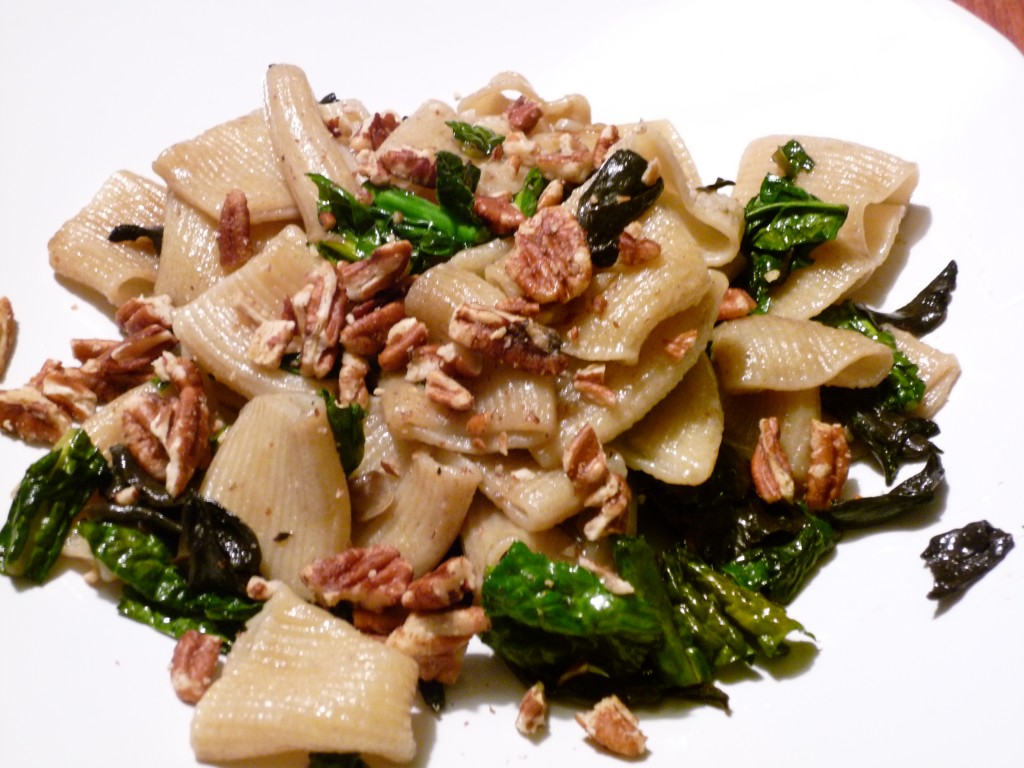 So yummy, so easy!