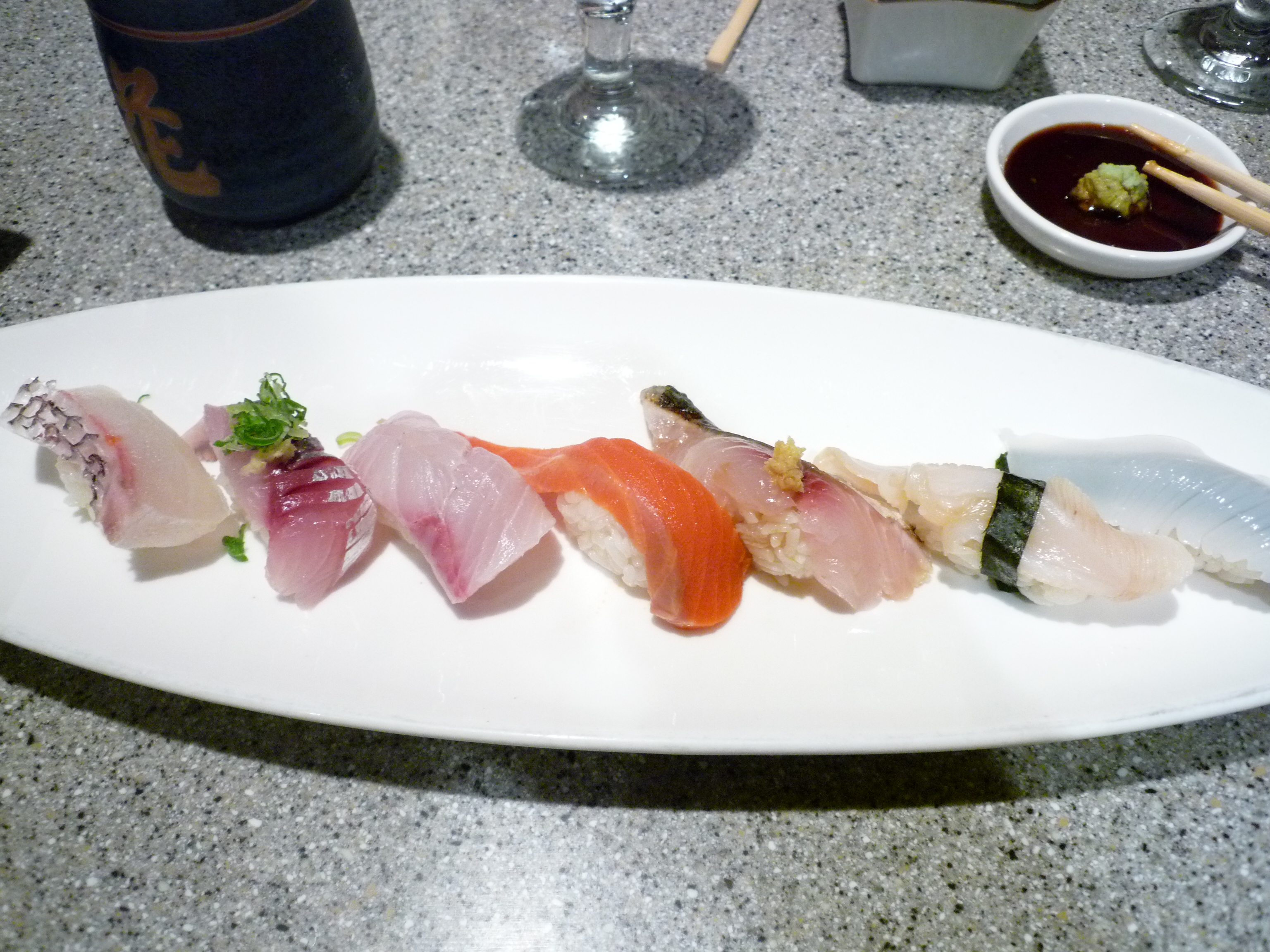 Hana Japanese Restaurant
101 Golf Course Drive
Rohnert Park, CA
707-586-0270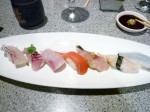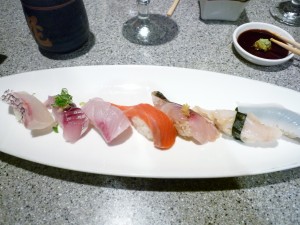 I found this restaurant purely by accident, chance, kismet, whatever you want to call it. I call it scrumptious fate! We were in the area and it was lunchtime. I don't know anything around the north bay so I just searched on my phone for, I kid you not, "lunch". This was the first result that came up. We were just on the other side of the freeway so I maneuvered through the construction zones and, with a bit of difficulty, found Hana hidden in the parking lot for the Double Tree hotel.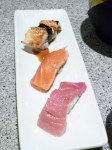 For lunch I had the Sushi and Sashimi combo lunch. Three types of nigiri, three types of sashimi, all wonderful (tako, maguro, hamachi, sake, and 2 others!). I was surprised to see that they had my favorite sake by the glass as well, Kanchiku. Smooth and delicious.
I returned the next day for dinner with my husband. We couldn't go home without him experiencing this place. I got the Chef's Sushi Omakase. My only stipulation was no Uni. Can't do it. Don't like it. Don't want it anywhere near me.
I got a gorgeous plate of 10 nigiri: Tai (snapper), aji (jack mackerel), hamachi, sake, sawara (spanish mackerel), mirugai (giant clam), aorika (cuttlefish), toro, house-smoked salmon and anago (fresh water eel). Both the sawara and the aji were amazing. I hate saba so I didn't realize other mackerels could be so lovely. The clam and cuttlefish were not my cup of tea. There wasn't anything wrong with them, they were far less chewy than I thought they'd be. They weren't gross by any means, just not my thing. I guiltily ate the toro. I think the bluefin ban should go into effect sooner than later. All the other fish were amazing and not moving towards extinction from overfishing. That's my one qualm with Hana, they should take bluefin off their menu.
I hope I find myself hungry in the north bay again. This was a wonderful lunch and a wonderful dinner. Tucked away, totally unexpected.