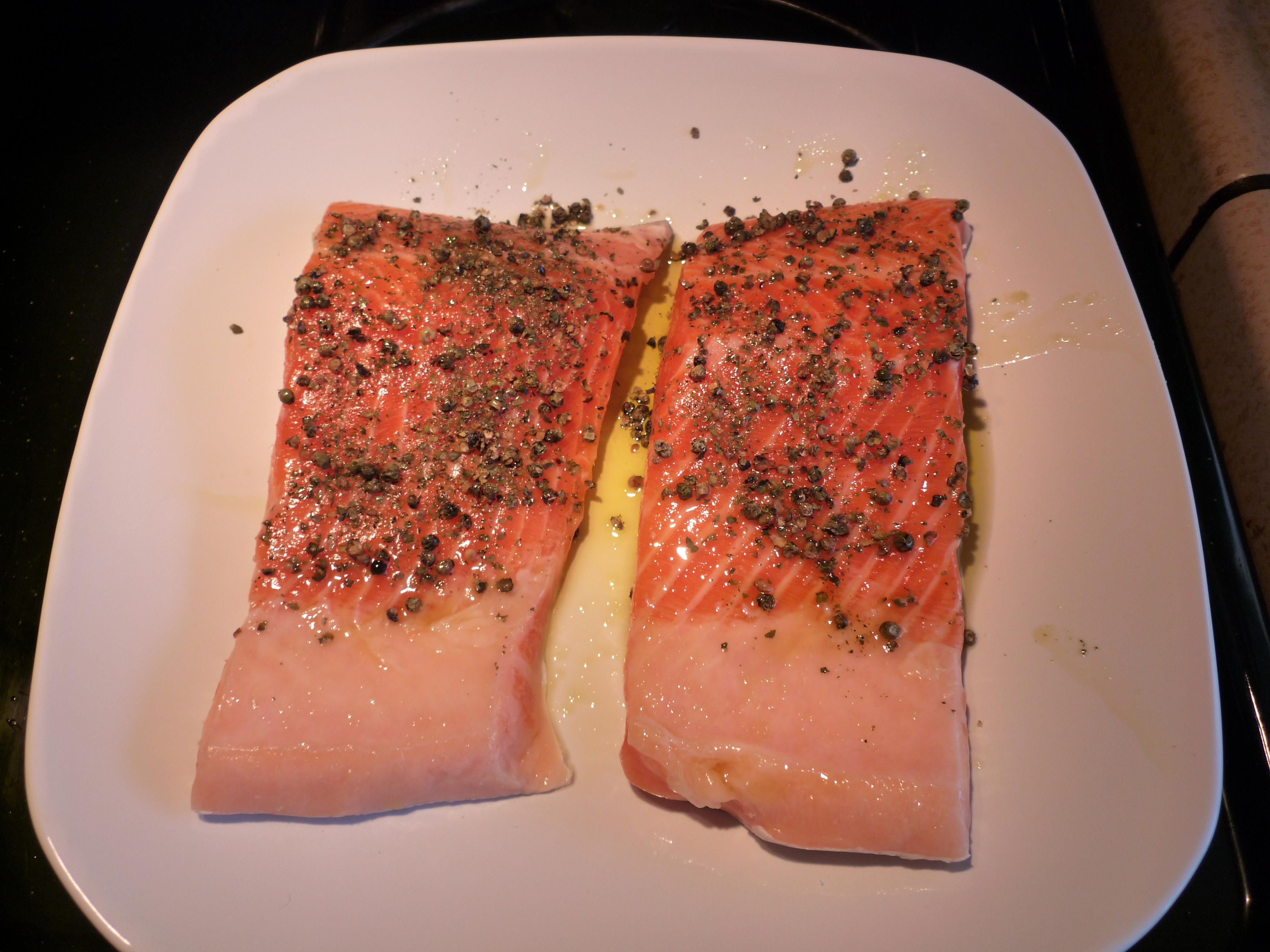 This is an easy, quick, yummy meal for those days that are just screaming for barbecue. This recipe is for 2 people.
2 trout fillets, each about 1/2 lb
4T Green Peppercorns
Olive oil
Salt
Crust the peppercorns with a mortar and pestle if you have one or zap them a few times in the food processor. You want to have them coarse and still have a few that are whole. These aren't hot, they're just flavorful.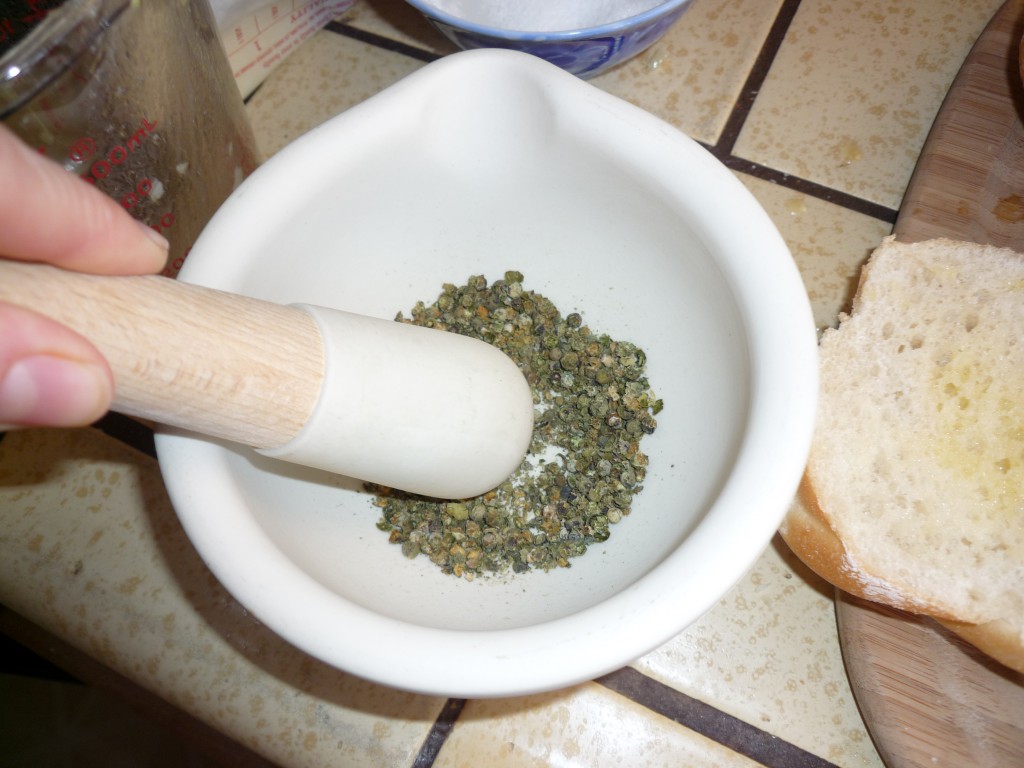 Sprinkle the fillets with salt and then rub with olive oil. Press the peppercorns into the top of the fillets, the olive oil should help it stick.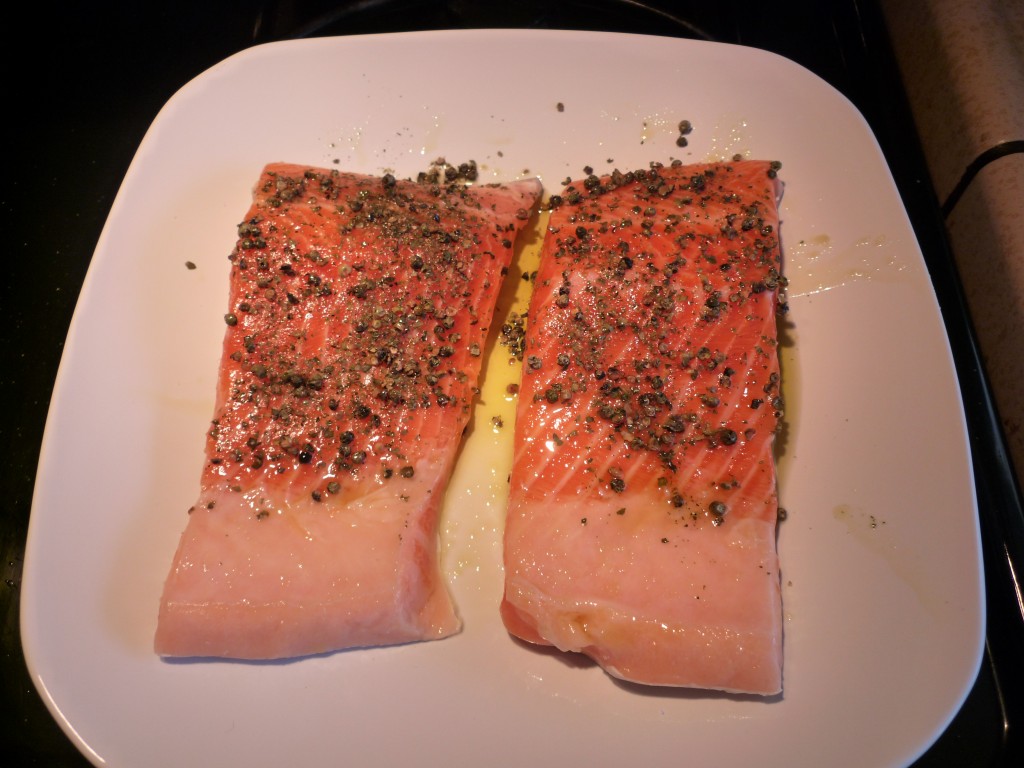 Put the trout, skin side down, peppercorn side up, on the grill for, oh…a while…maybe 7-10 minutes depending on the thickness of the fish and the heat of the grill. I don't flip the fillets over. As long as the skin is still on the trout I've found I can leave them skin-side down long enough for them to cook through nicely.
Meanwhile I thinly sliced fennel bulbs (some use a mandonline for this, I just like my handy-dandy chef's knife), peeled and sliced in half some tangerines, tossed this with lemon juice, a high-quality olive oil (I prefer Stonehouse House Blend), and some sea salt.
I also melted some butter and garlic together and brushed it on some francese which I put on the grill next to the fish for a couple of minutes. I could eat a whole loaf of garlic bread by myself. It's a huge weakness of mine!
This is a quick, easy meal that has very little cleanup afterwards!