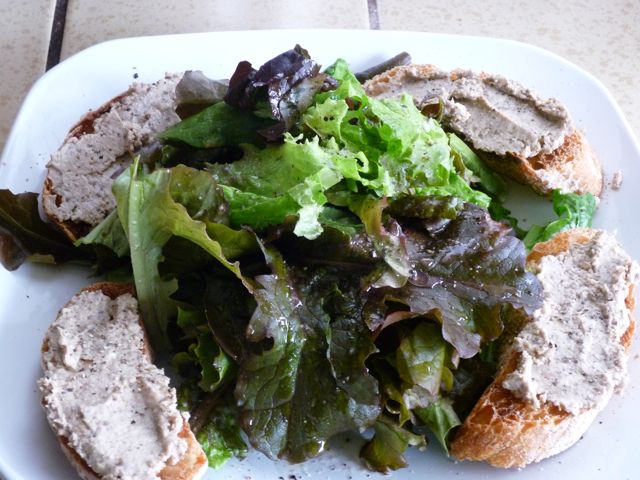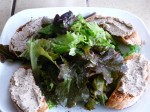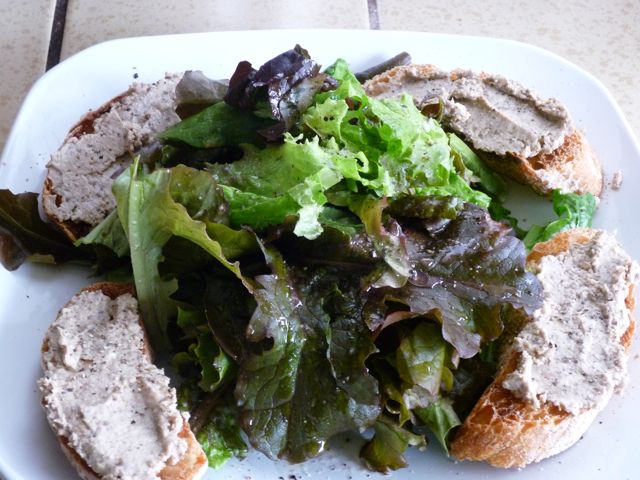 1 medium eggplant
1 c. walnuts
1/4 c toasted pecans
2 cloves garlic
2 t. minced ginger
2 t. chili oil (or 2 t. olive oil + a dash of something spicy)
salt & pepper
Bake the eggplant at 450° for 45 minutes.
In the food processor, zap together the nuts, garlic and ginger. Once the eggplant is baked and soft, scrape the insides out of the skin and put the goop into the food processor with the nut mixture. Blend those together well. Add the chili oil (or olive oil), salt and pepper to taste. Pulse that into the mixture.
Done!!
Easy, really tasty. Perfect spread on some crostini alongside a salad.