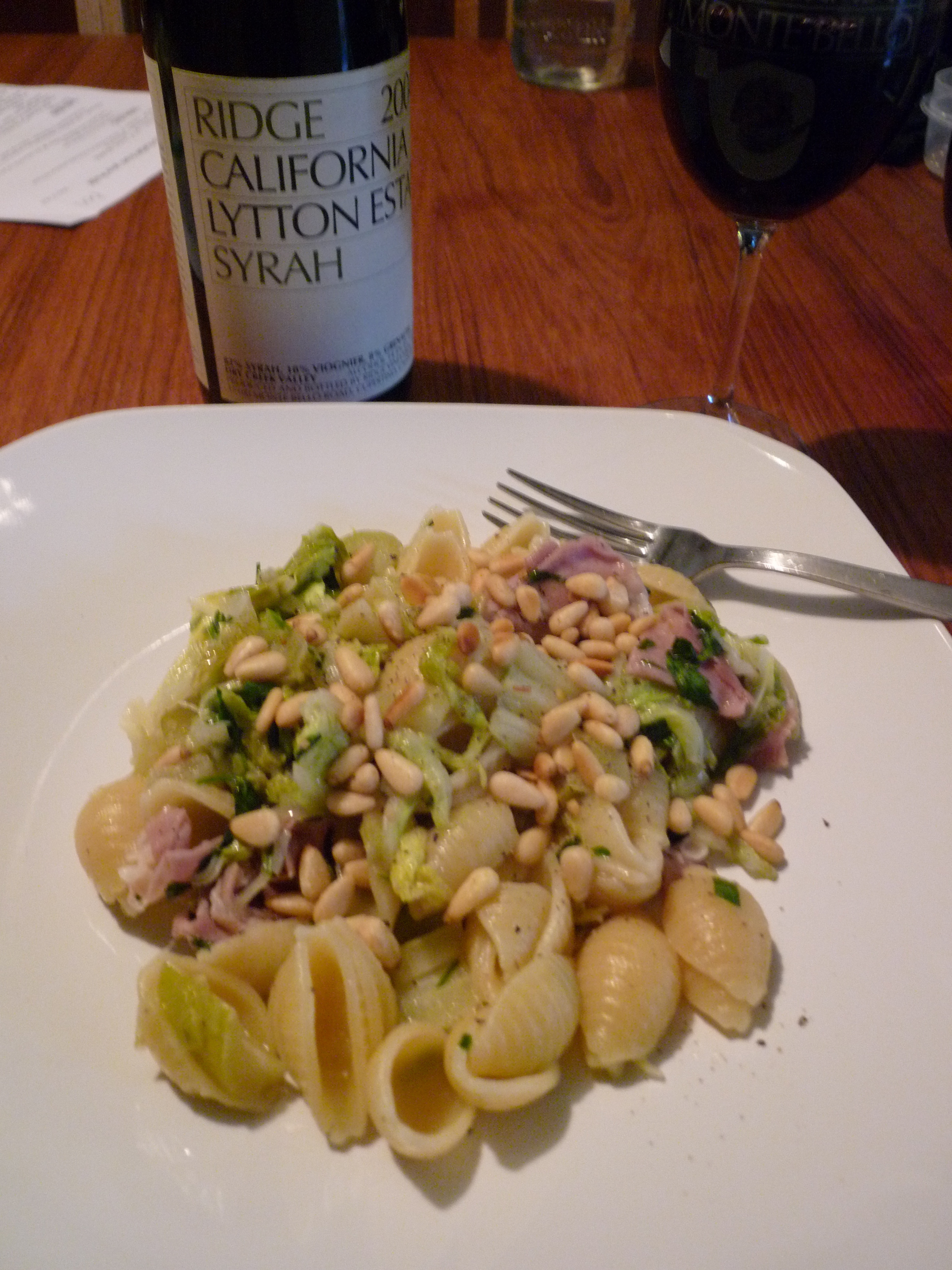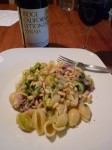 I needed to cook as much produce as I could for dinner. I'm picking up my first CSA box today and it's going to fill my fridge. I had a huge bag of spring onions from my dad's garden and a head of napa cabbage that were taking up the most space. Pasta time!!
2 cups chopped spring onions
1/2 head of napa cabbage
2 garlic cloves
1 c. white wine
1 package of prosciutto cut into 1″ slices
1 lb shell pasta
1/2 c. toasted pine nuts
I chopped the spring onions into 1/2 inch chunks (just the tender white parts…i cut down a little too far into the green and got some tough pieces). Put those in a large pan with some olive oil and salt. Cook for what seems like forever. When they look soft, add the wine and cook that until the wine is almost gone. Add the garlic and cabbage. It will be a huge pile, but will quickly reduce. Once the cabbage is soft, fold in the prosciutto.
Toss the cabbage-onion mixture into the cooked pasta. Top with the toasted pine nuts.
This turned out to be far tastier than I imagined. It was just a clear-out-the-fridge meal for me but the result was really, really good. We had a 2004 Ridge Syrah with it that was great!