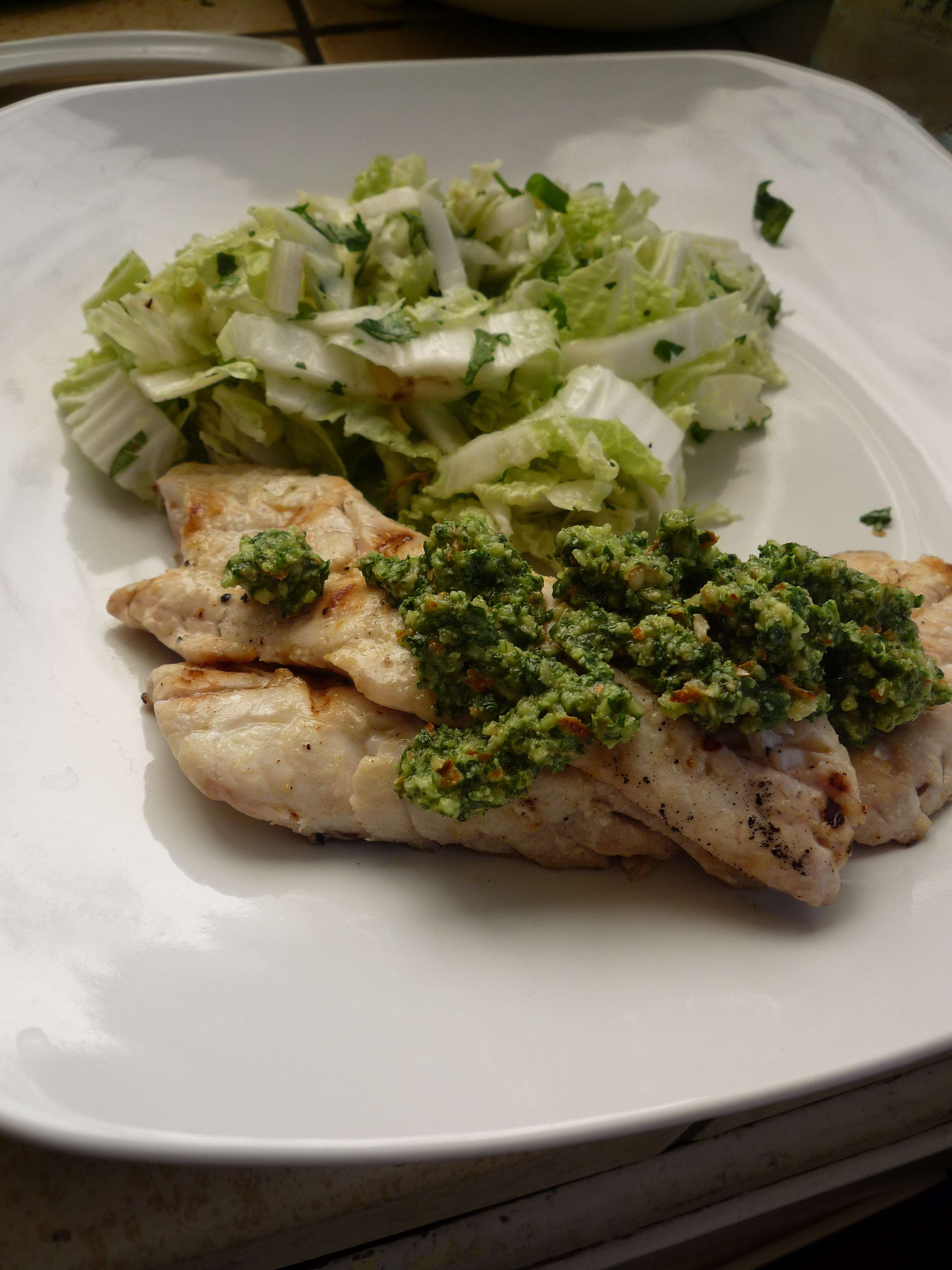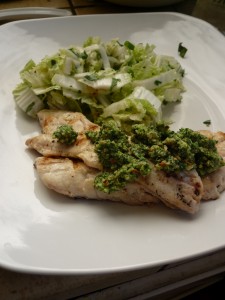 Rub snapper fillets with grated ginger and garlic. I grate them on my microplane grater right over the fish…works pretty well. Pour juice of 2 limes over the fish. I let it sit for about 30 minutes. Not long enough to cure the fish but long enough to get a good flavor. Drizzle with olive oil, sprinkle with salt and grill.
For the pesto:
1 clove garlic
1/2 cup almonds
1 – 1 1/2 cups or so cilantro leaves
Juice of 1 lime
salt, pepper
Blend all that in the food processor then add enough olive oil, with blade going, to reach the consistency you like. I like drier pesto so I stop when it's a paste.
For the slaw, well, it wasn't my recipe…*gasp!* I got it from Epicurious and it was really good. Highly recommend that one.