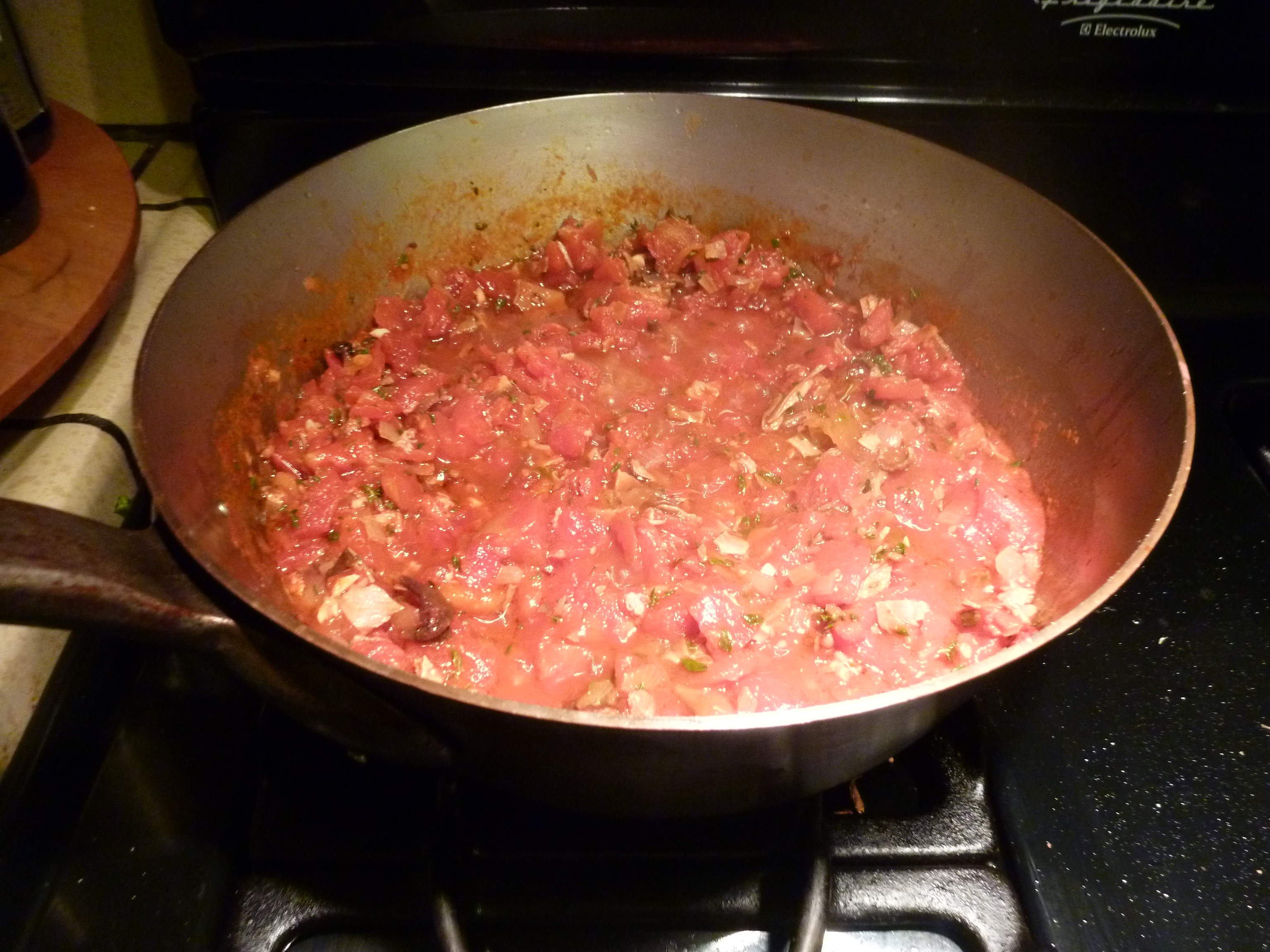 It's gotten cold and rainy. When that happens, I start making more pasta and soup. More comfort foods. More warming, cozy foods. One of the easiest is usually pasta with red sauce.
2 onions, chopped
3 oz pancetta, diced (optional for vegetarians…not optional otherwise!)
Cook down until onions are soft and starting to brown.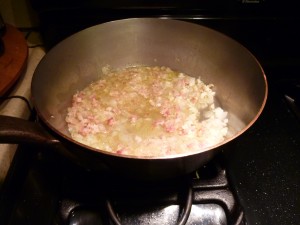 Add 1c. white wine and 2 cloves minced garlic. Cook off almost all the wine.
Add 3 cans of tomatoes (not sauce).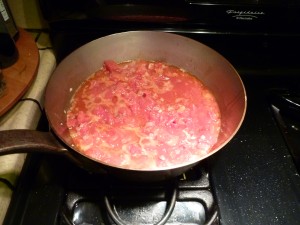 Rehydrate some porcinis. I put as many into my 2 cup measuring cup as I could comfortably do. It's not 2 cups of dried porcini per se because they aren't packed in but they add great flavor so if you have them, use them! We have a few.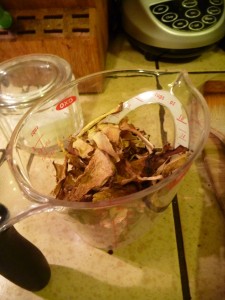 Chop up the porcinis once they're soft and add them to the sauce. Let that reduce for, oh, awhile. You want to cook off most of the water bit of the tomatoes so you have a good thick sauce. When almost all of the liquid is cooked off add a huge handful of minced herbs. I use thyme and marjoram.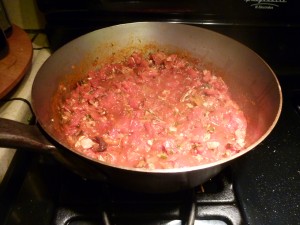 When the sauce is saucy and not watery, dump it into a food processor and zap it until its perfect.
Once again, I ate before I snapped a final picture. I wish I had smell-o-vision. This is one of my favorite smells in my house: garlicky goodness.