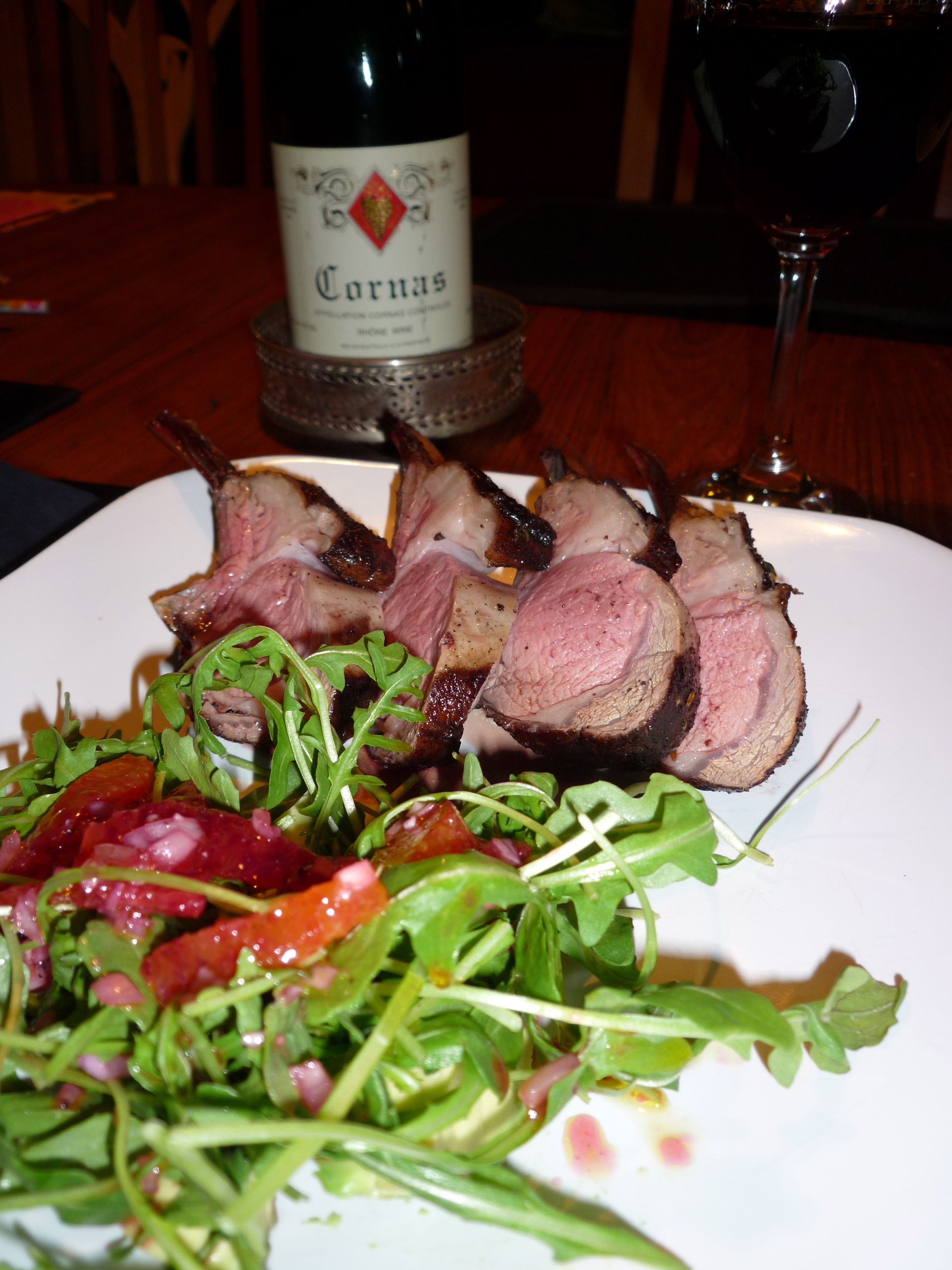 I sent a request out to the twitterverse to help me plan dinner. I just needed a protein. I was having chef's-block. My dear friend Olga Nunes (soon to be featured in the celebrities section of this site) threw "Lamb" back at me. I had never cooked lamb. I didn't really even know if I liked lamb! But I took the challenge.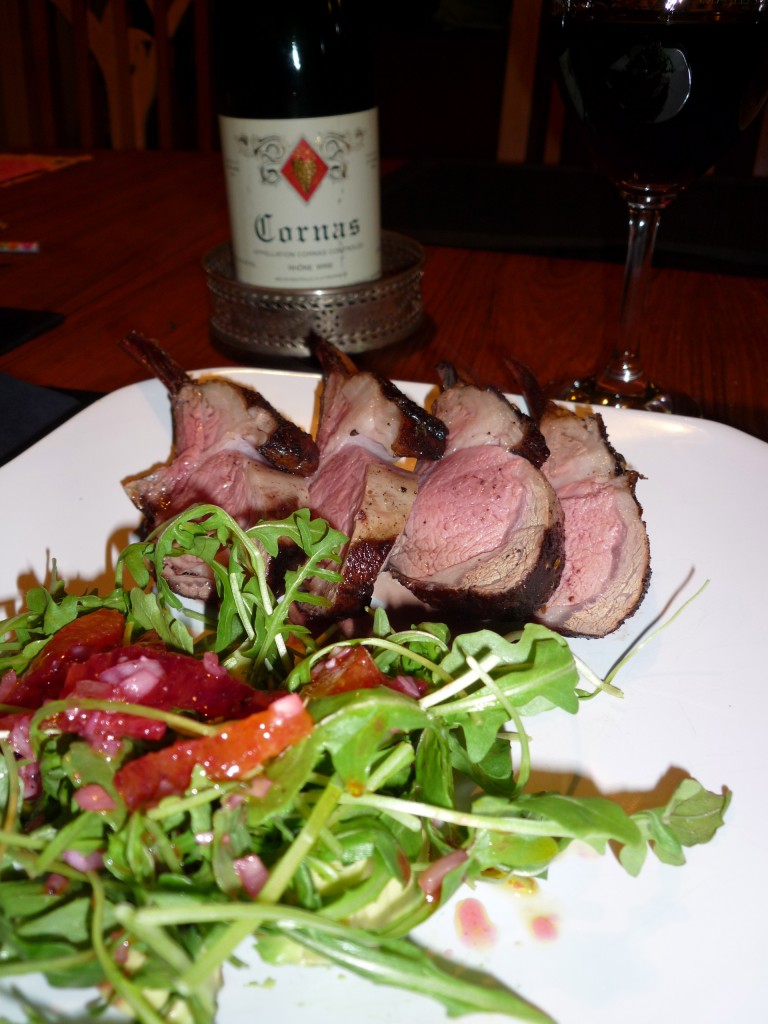 Since I was flying blind on this one, I went to Epicurious and found a recipe that didn't only look good but was over the top with flavor and a bit eccentric: Spice-Coated Rack of Lamb with Arugula, Avocado, and Blood Orange Salad. WOW!
There used to be a restaurant at the summit of Highway 17, the main artery between Santa Cruz and Silicon Valley. The restaurant changes hands about once a year. No one wants to stop at the summit, they're almost home! Anyway, one of the restaurants had a huge sign that said, "BEST RACK OF LAMB IN THE WORLD!" It made me laugh. I never stopped, it's gone now. I'll never know, but if it was this recipe, it may have just well have been the best in the world. This dish was AMAZING. Apparently I do like lamb.
Poured an amazing 2003 Cornas with it. It was perfect.