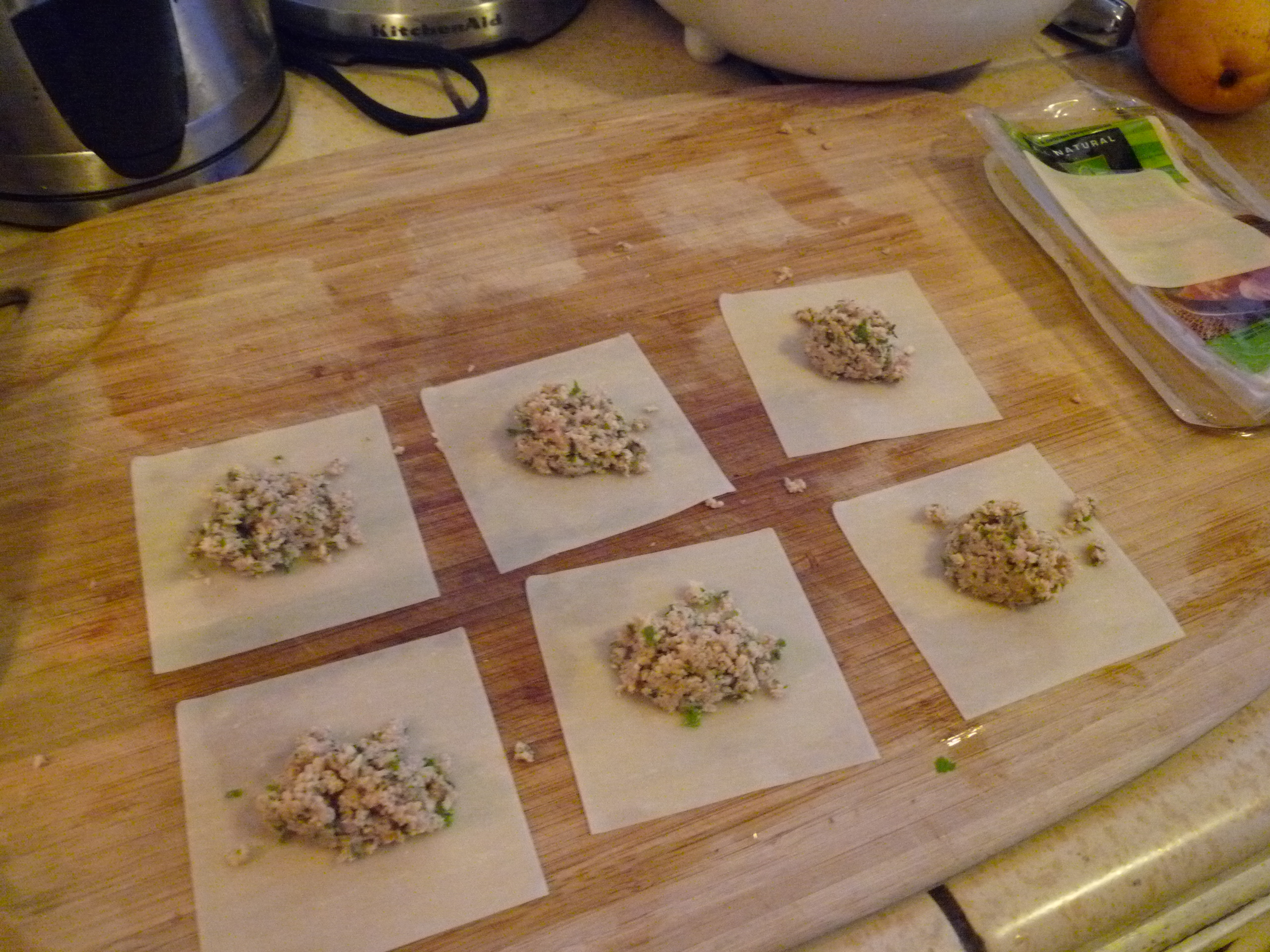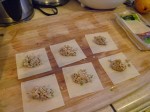 Take the leftover chicken meat, I had 2 legs and 1 breast left, and cut it into chunks. Put it in the food processor with some sauteed garlic and shallots, some chopped herbs, salt and pepper. For the amount of chicken I had left I used 2 shallots and 2 cloves of garlic, a tablespoon or so of chopped marjoram and a tablespoon of chopped thyme. Blend that all together until it's an incorporated minced up ravioli filling.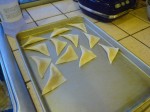 This was a quick weeknight meal for me so I didn't make my pasta dough, I just used gyoza wrappers. They're quick easy ravioli wrappers and they're perfectly square so they're quick to fill and fold! You only have to boil them for about 2-3 minutes on low boil so they don't break open.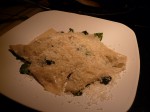 For my husband and I, I sauteed up some kale in coconut oil (a tip I got from a friend, it's yummy!), sprinkled it with some chili flakes and served the raviolis on top of that with some butter and cheese (on his). For my son i just put butter and cheese on them. Easy for the whole family!