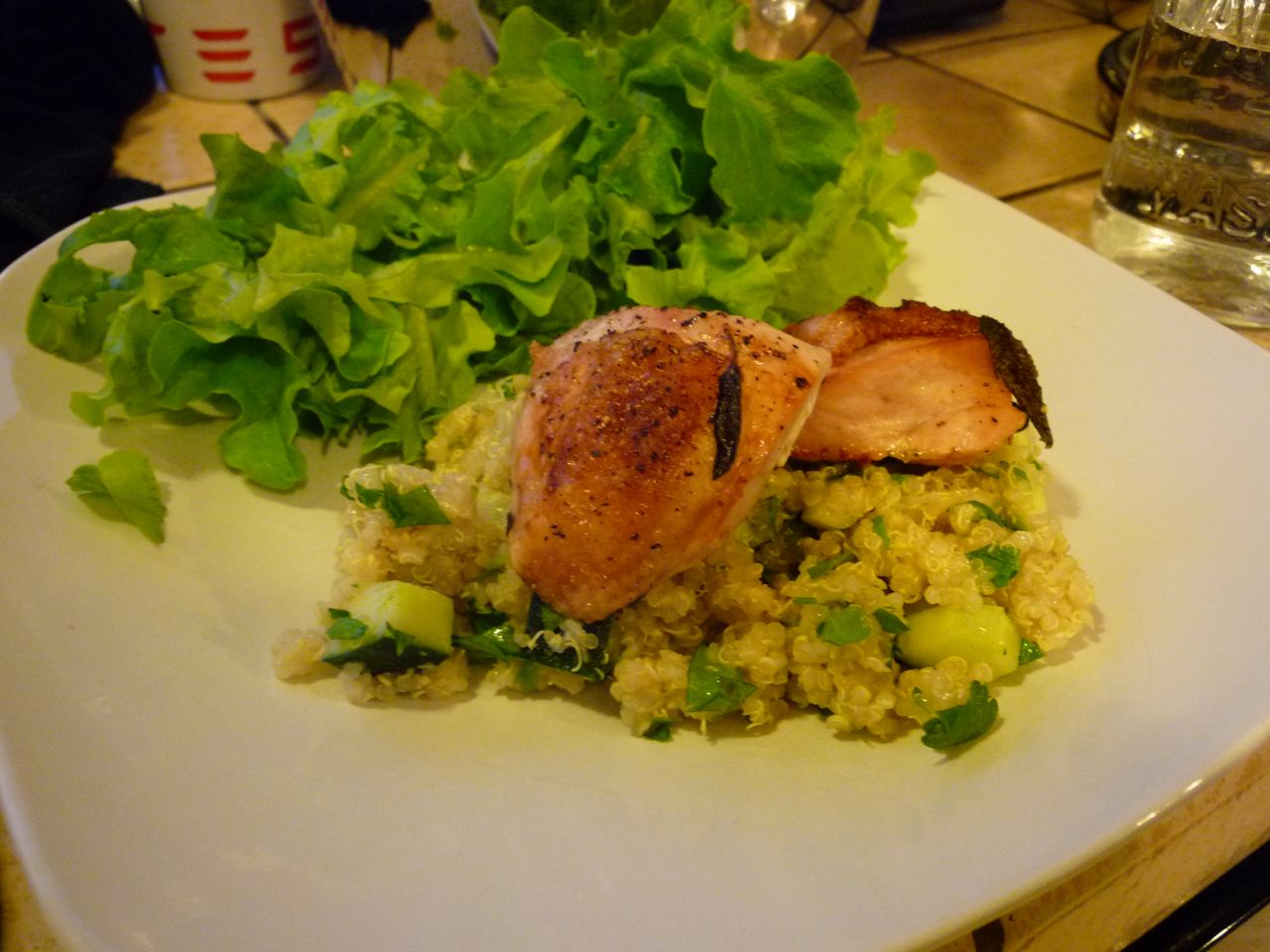 This recipe (if you can call it that, it's so simple!) was spawned from having too little time and energy to make anything else one night and ended up being a favorite dish in the end!
– 1 chicken, cut into 6-8 pieces…I never cook the wings, I save them w/ the back for making soup and stock
– 1 lemon
– A small handful of herbs…sometimes sage, sometimes thyme
Preheat oven to 400°. Put chicken in a baking dish. Pour lemon juice over each piece. Sprinkle herbs over chicken. When I use sage I leave the leaves whole, with thyme I use whole sprigs but crumble some of the leaves off as well. Drizzle with olive oil, sprinkle with salt, grind some pepper on top. Bake until done!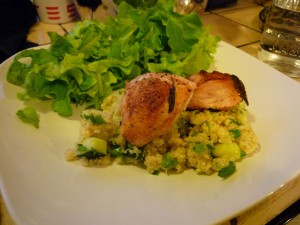 Seriously. That's it. I've had multiple people rave about this from my 6 year old son to my 70 year old dad. It's a hit!