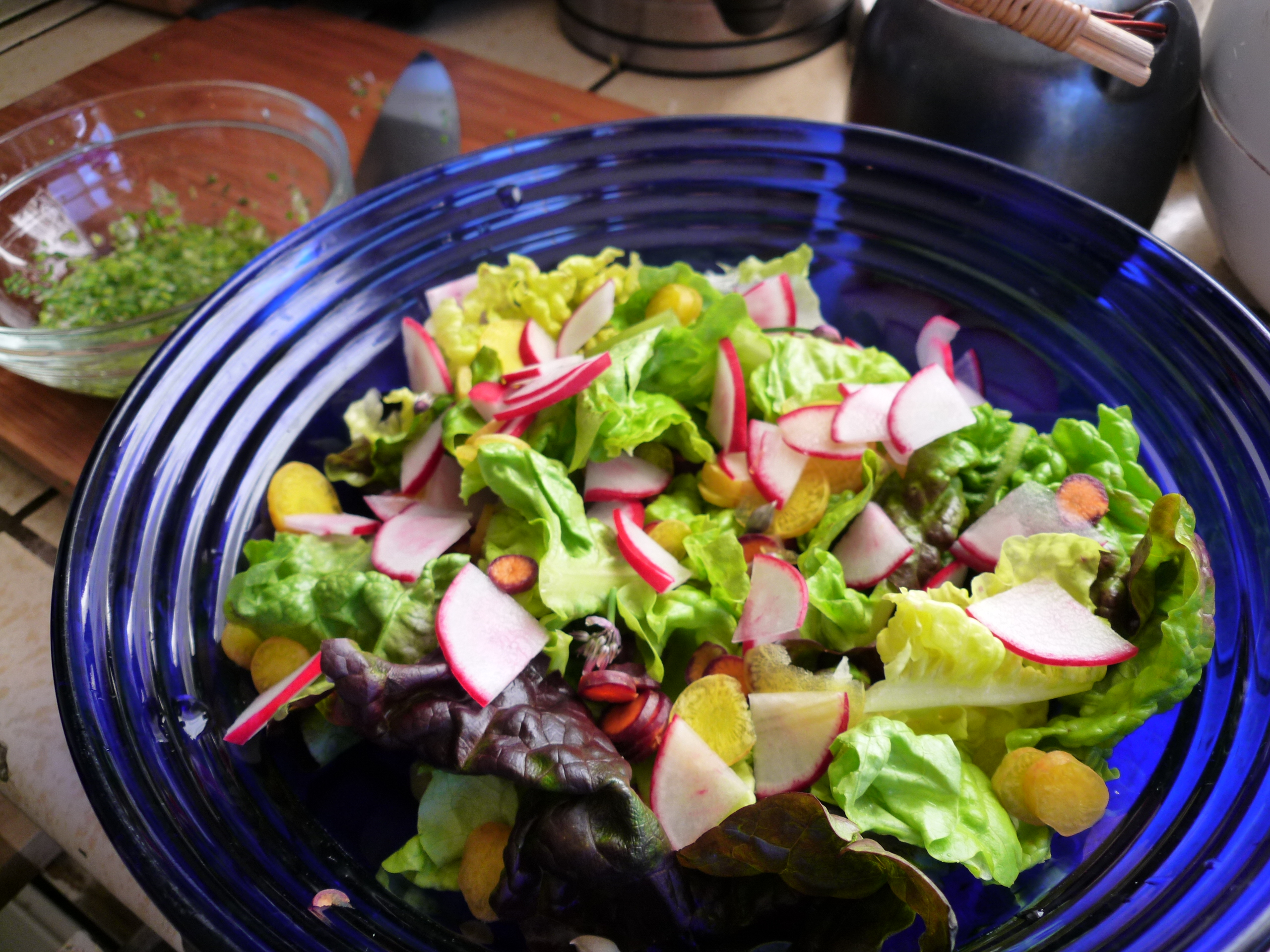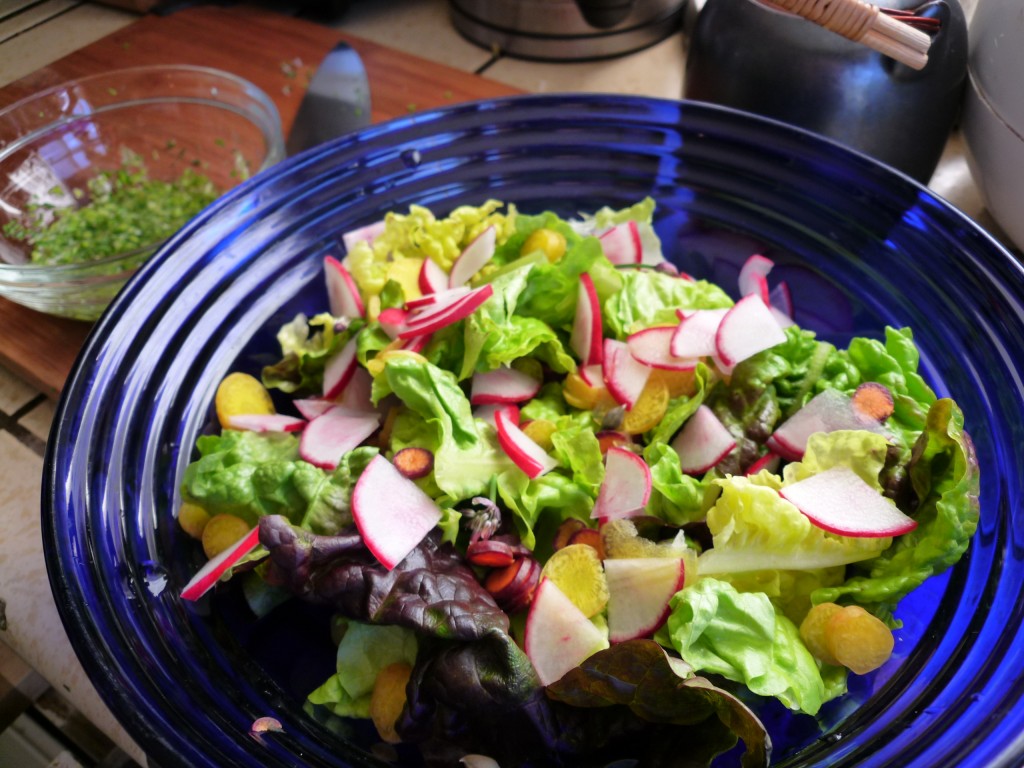 I love the CSA season. I can eat ridiculously healthy with very little effort or thought. When all that is in the fridge is vegetables, lunch or a quick snack is so seasonably delicious whether you try or not! The salad was a mix of lettuces, 2 multicolored carrots thinly sliced and one HUGE radish, also thinly sliced. I tossed it with the following dressing:
Recipe: Green Garlic Dressing
Ingredients
One green garlic, minced
1t fresh thyme
1t minced chives
3T champagne vinegar
Enough good olive oil to make it dressing-y
Salt and pepper
Instructions
Let green garlic, thyme and chives "steep" in the vinegar with some salt for at least 10 minutes. It softens the garlic and lets the flavors permeated the vinegar. Whisk in the oil and you're done!
Microformatting by hRecipe.