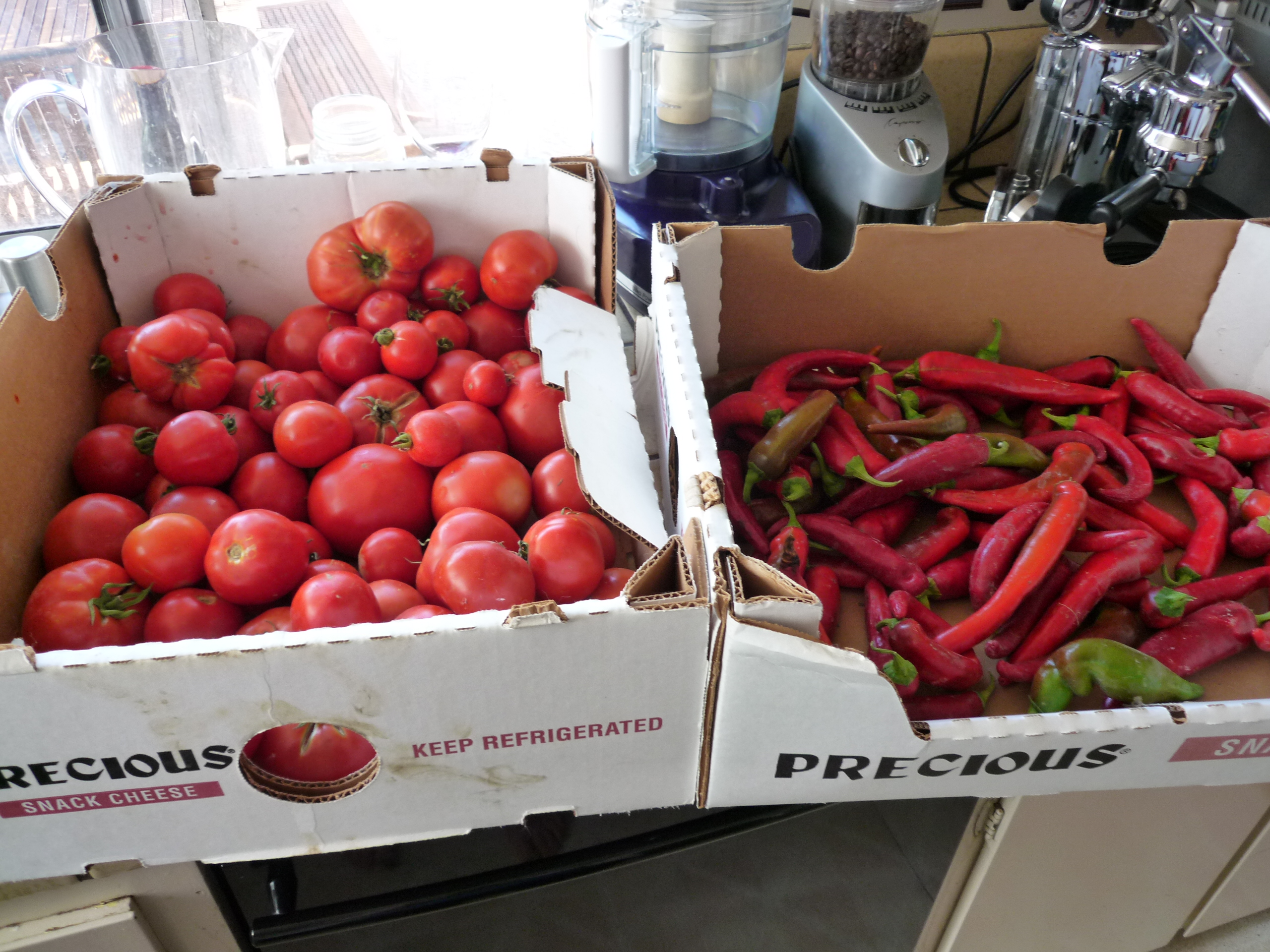 I got a HUGE number of tomatoes and hot peppers from my dad's garden over the weekend. I've already used nearly 1/2 the tomatoes, believe it or not!
Tonight I'm making grilled skirt steak burritos with fresh guacamole and salsa. The secret to my guacamole is LOTS of lemon juice. The secret to my salsa is these tomatoes.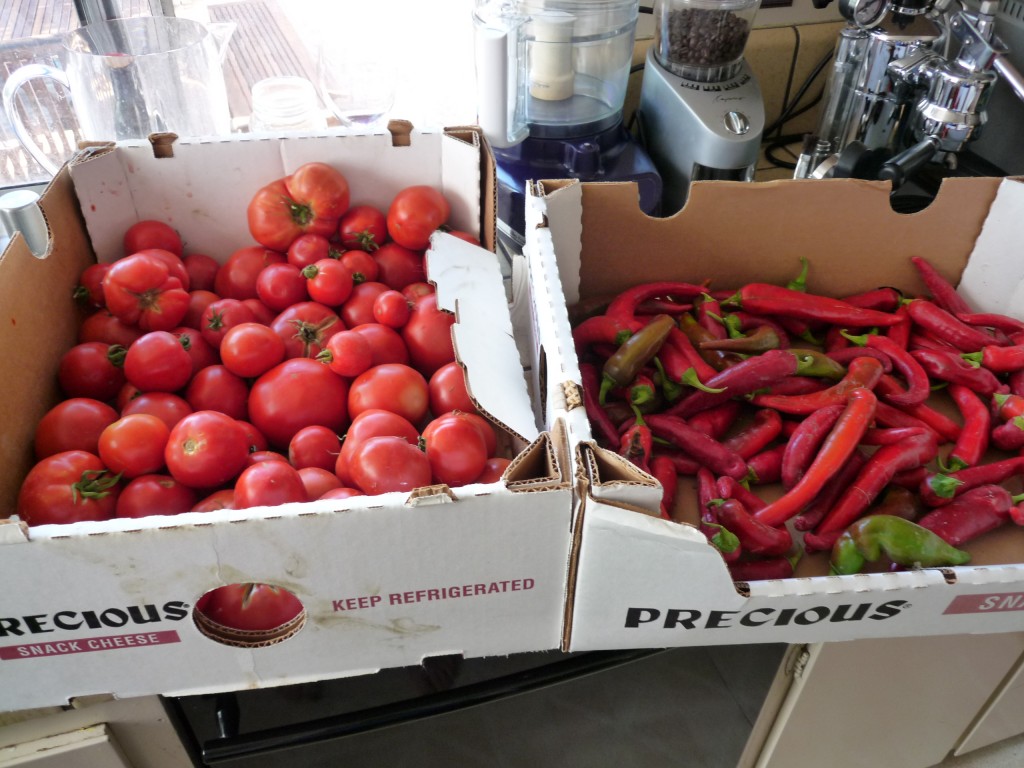 I don't have much of a recipe. For the guacamole I mix avocados, onion (either powder or grated fresh onion, I don't like chunks), lots of lemon juice, cayenne and salt. Easy.
For salsa, I put onion, hot peppers, lime juice and salt in the food processor, mix all that until it's paste-like. Add some tomatoes and blend it all up. Then some cilantro. Then I stir in some chopped tomatoes and adjust everything by taste. I wing it.