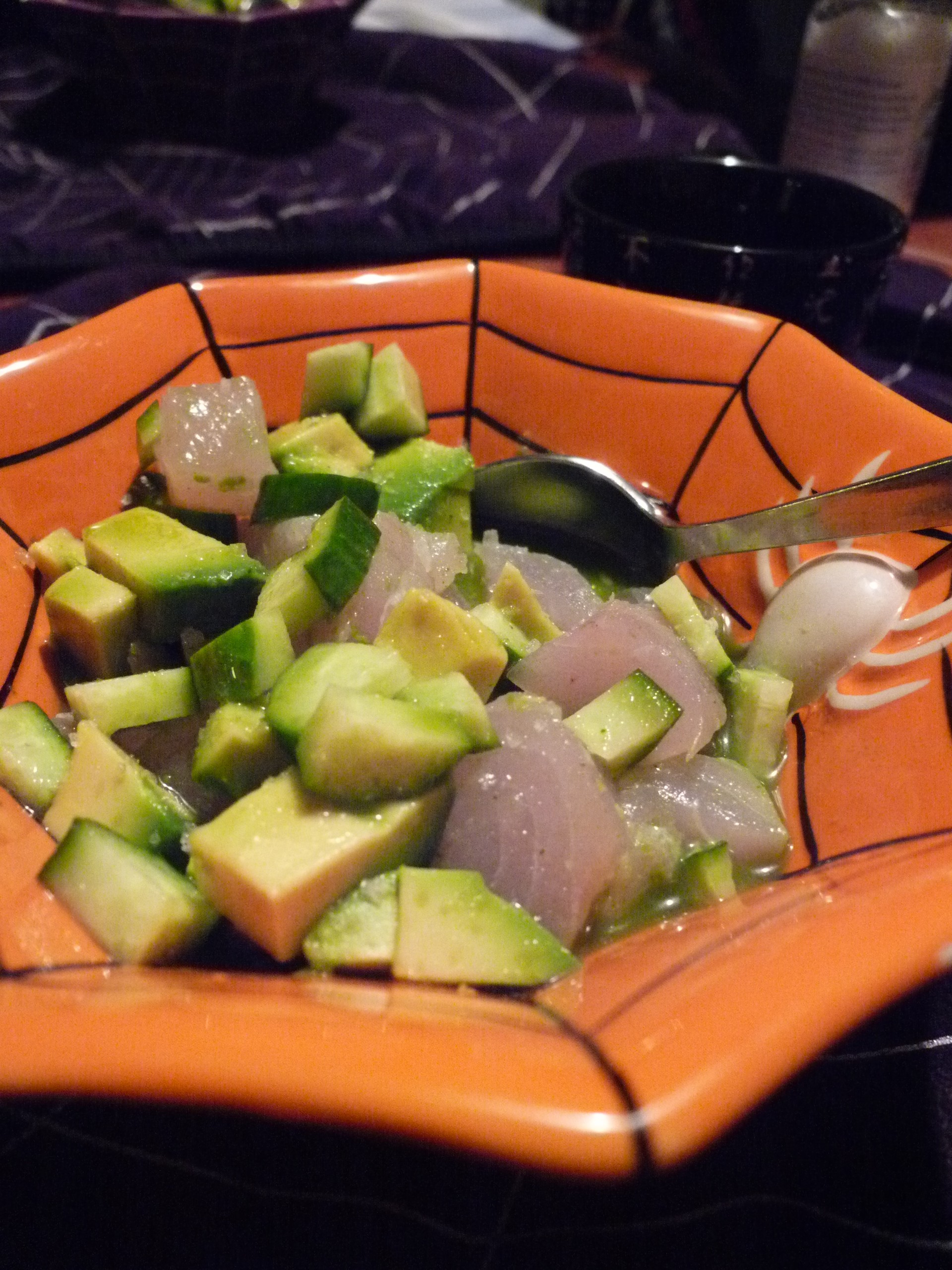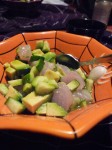 When we were at the Cayman Cookout we had a really yummy Green Curry Ceviche made by Laurent Gras. It was light and refreshing, a little spicy, tangy and just perfect.
Today I got Ono (aka Wahoo) from my Seafood CSA and immediately wanted to make something that would take me back to the Caymans. This dish was the first to my mind. I didn't really remember what went into it though so, as usual, I improvised and it really worked!
1 cup coconut water
1 clove garlic
1 small shallot
1 stalk lemongrass, chopped
juice of 2 limes
1 jalapeno or similar chile
2 t cumin
1 t coriander
handful of cilantro
salt
1 lb wahoo/ono
1 avocado
1 japanese cucumber
Blend everything (except fish, avocado and cucumber) in a blender until smooth. Strain through a fine mesh strainer.
Dice fish. Dice avocado. Dice cucumber.
Put the diced everything in a bowl and pour the coconut green curry liquid over the fish mixture. Finish with a good salt. Since I was being nostalgic, I used the Cayman Island salt we brought home!
Enjoy!
Preparation time: 10 minutes
I served this with some thinly sliced, toasted pugliese and sake. It wasn't Laurent Gras' but I will sure make this again!