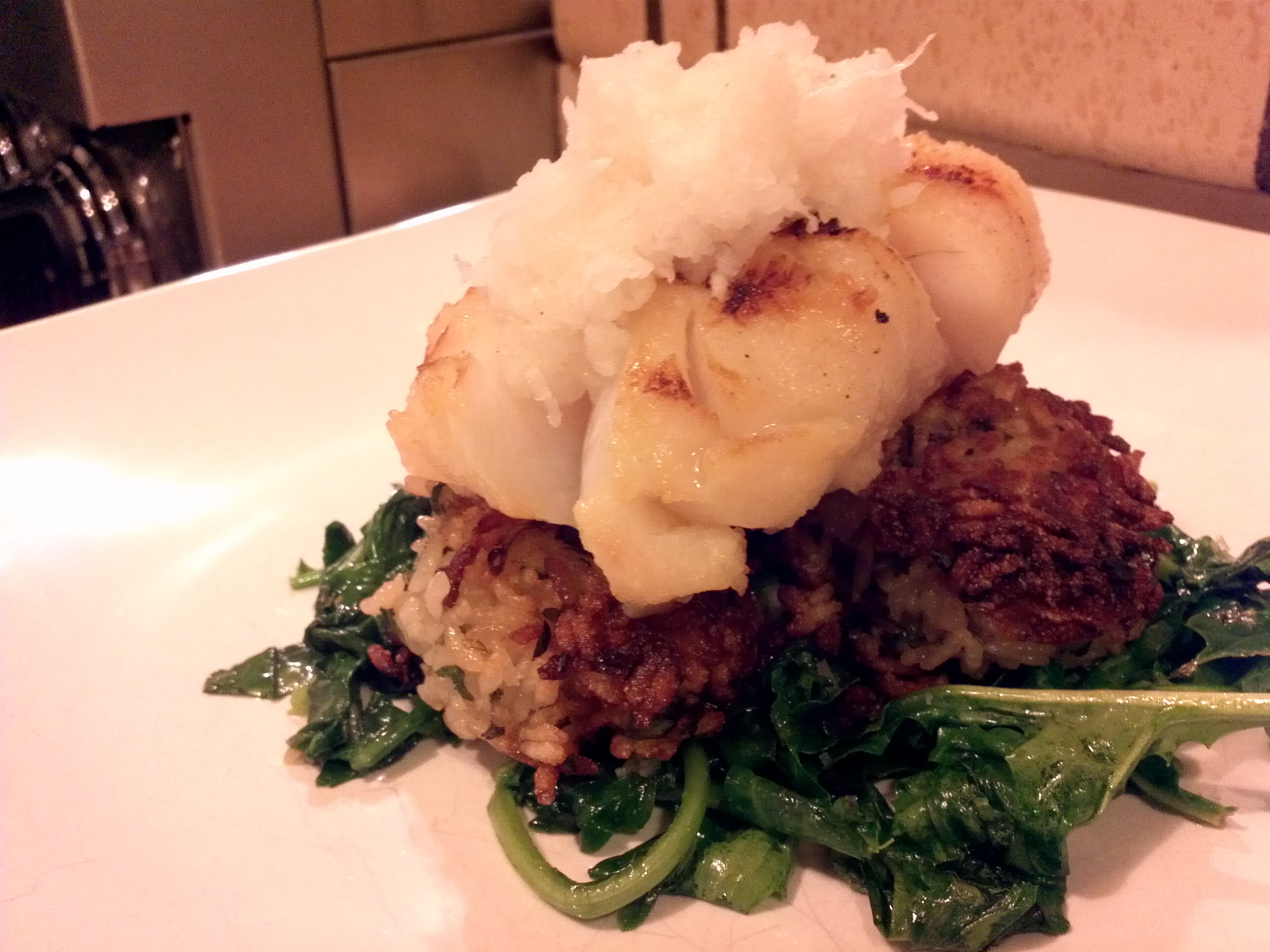 Japan met Italy in my kitchen tonight. I got black cod from my CSS (Community Supported Seafood), my weekly seafood CSA. I was in the mood for something japanese-y.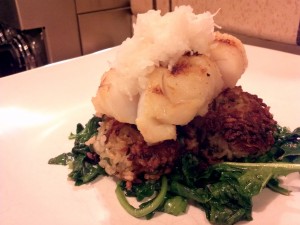 I found this recipe for miso-glazed cod. I used the marinade (1/4 c mirin, 1/4 c sake, 3t sugar, 4T miso) and let my cod marinate in that for about an hour.
In the meantime I dug around my kitchen to see what I should serve with the fish. I decided to make some sushi rice and make arancini out of that. Once the rice was cooked, I added seasoned rice vinegar, a little soy sauce, some minced green onion and some parsley…mostly because I have a cubic yard of parsley from my dad's garden right now. I shaped the rice into balls and fried them in 300° grapeseed oil until they were brown.
I also have a 1/2 cubic yard of arugula from my dad so I wilted that in a pan with some garlic and olive oil.
I grilled the cod on the barbecue for about 5 minutes on one side then about 2 minutes on the other.
To serve I put the arugula, then three of the rice balls, balanced the cod on top and put some grated daikon on top of the fish.
For a complete experiment, I'd say this was a huge win.