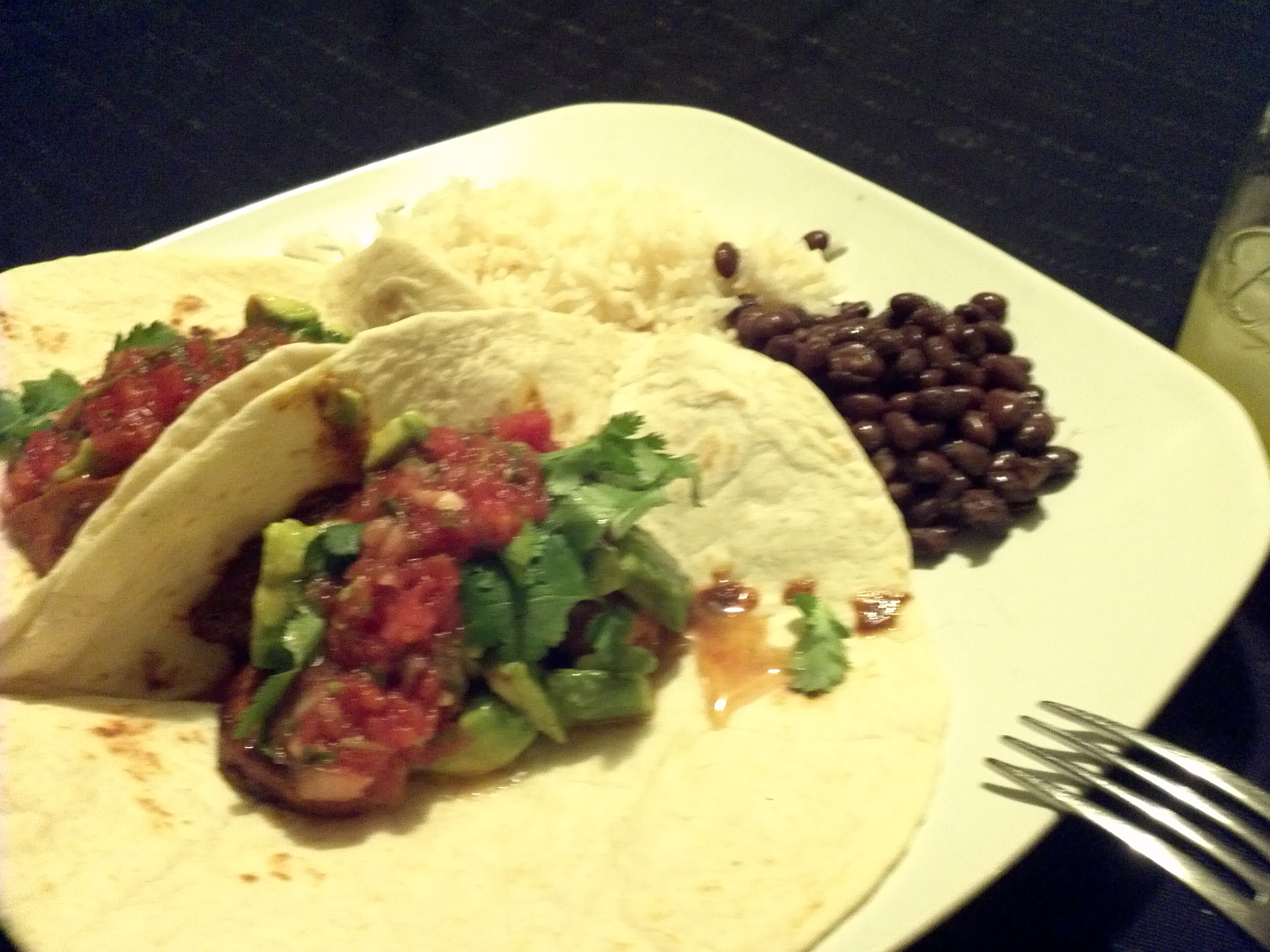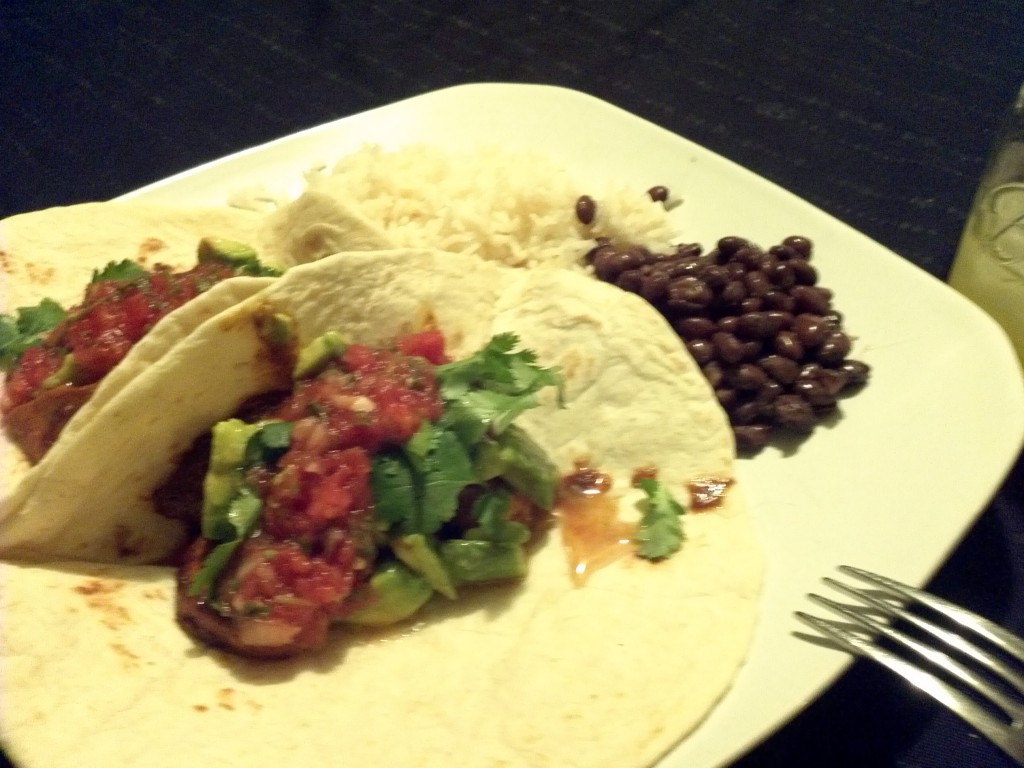 After writing this up, I discovered I already put this recipe up but I'd used fish! Well, I changed it very slightly but I guess that means I really like this one!
4 rehydrated ancho chiles (save the liquid)
1 small yellow onion
3 cloves garlic
2 T white wine vinegar
salt
Blend everything in the list together in the blender along with some of the rehydrating liquid to thin it out and make it into a saucy marinade.
Cut chicken breasts up into 1-2″ pieces and put them into the ancho paste. Leave it in there as long as you have. I had about an hour.
In the meantime, make some rice, heat up some black beans, make some guacamole (avocado, grated onion, lots of lemon juice, a dash of cayenne and salt).
Cook the chicken in a pan over medium heat until the chicken is cooked through.
To serve, warm some tortillas, and put the chicken, guacamole, some salsa and a bit of cilantro in them. Beans and rice on the side.
Don't forget the margaritas!!