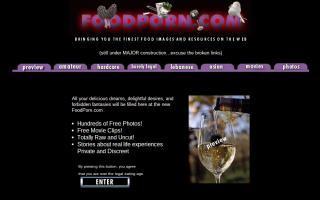 Fifteen years ago today, spawned from a conversation with housemates over some really good food, FoodPorn.com was born. The concept took a little time to work out but we registered the domain on that day.
We came up with categories and started creating content.
Not long after the initial launch I created the Celebrities section and got to interview amazing people, Neil Gaiman being the first (what a first that was!!).
There was a good long break where I had a baby, then couldn't type (tendinitis), but my passion is still food and I keep coming back to updating the site.
I'm doing a cooking camp with my son this week (just the 2 of us) so hopefully I'll be posting a lot this week about our "classes."
It's been a good 15 years, thanks for reading :)