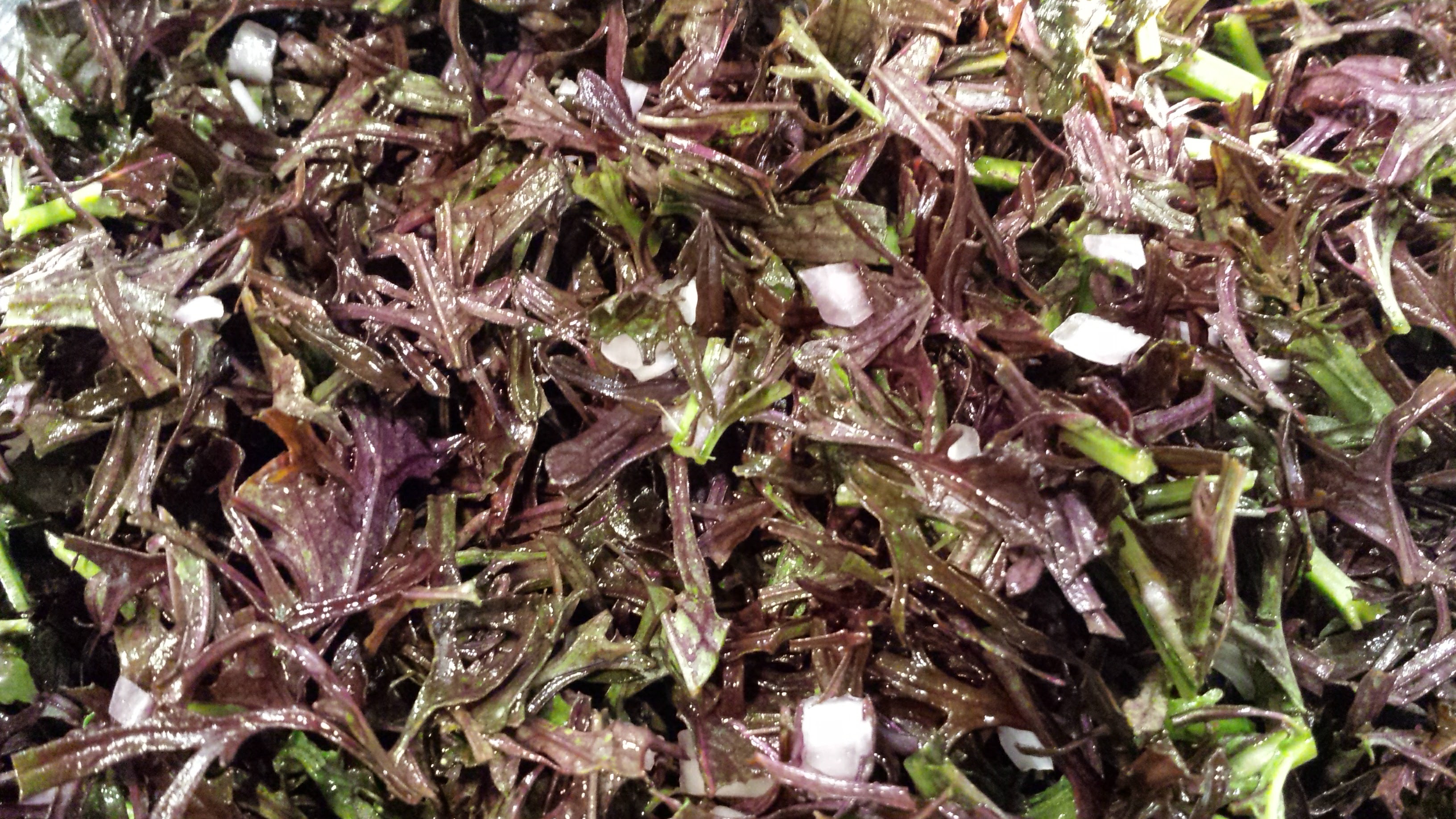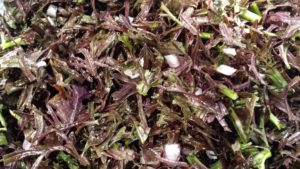 I love the variety I get to sample from my CSA. One of my new favorites is Ruby Streaks Mustard. All I do is chop it up, and toss it with lemon, shallots, salt, and olive oil.
I like serving a protein on top of it. I put the mustard down cold and put chicken, steak, or fish on top so it warms the greens slightly.
If you see it at your farmer's market or grocery store, nab it. It's not as spicy as regular mustard but super flavorful.