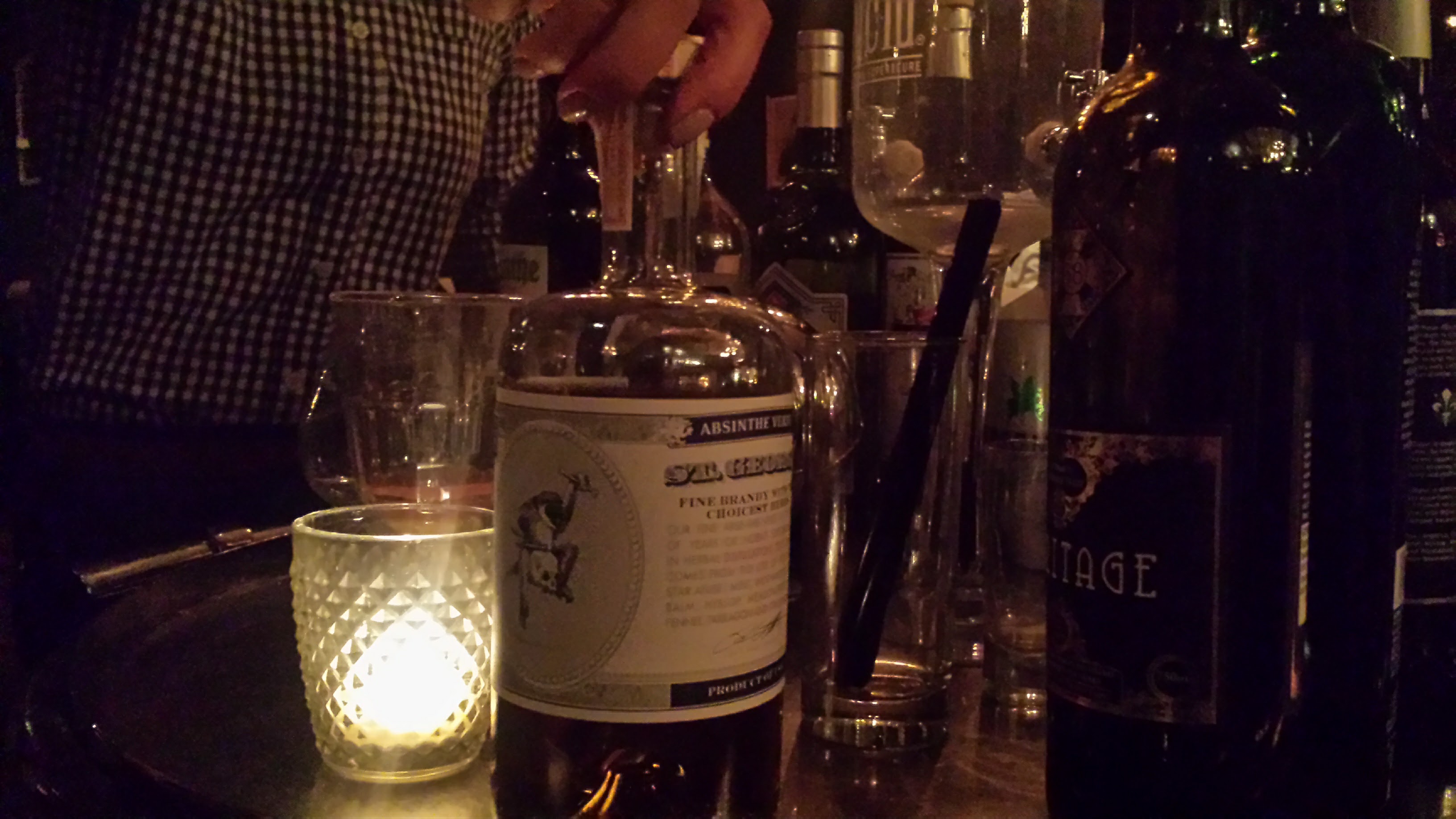 500 Hartnell Street
Monterey, CA 93940
(831) 643-1833

We've been to 1833 many, many times at this point. We started going two chefs ago and each time there is a change at the helm of the kitchen, we get worried. Every time, our worries are unfounded. One thing about 1833 is it's very dark so I apologize for the underlit photos and videos!
This time around I started with a twist (new to me) on a French 75 which had elderflower liqueur–TASTY! We brought our own wine in this time but when we don't, Bernie busts out something amazing from his vast cellar. That man not only knows his stuff but also has similar taste ro us so we can always trust his recommendations.
We were happy to see that the Hawaiian bread did not leave the menu with the former chef. Our son got an order to start and one to go after dessert! We moved on to some oysters served atop a mass of various locally-foraged seaweeds that we sampled. Mmm, briny.
The pork ribs are paired with Indian flavors and I had a hard time with that one. Pork + Indian…maybe not. Small issue though, everything else was great. An amazing surprise was the brussel sprouts. We didn't order these, I HATE brussel sprouts but the chef sent them out. I thought I'd be polite and at least try them. I've never had a brussel sprout in my life that I liked….until now. Holy cow were these good: smoked garlic, crispy pancetta, maple glaze. I ate half the bowl. Then asked for the recipe!
We had a lovely, fresh, nutty kale salad which was a great break from the rich dishes then the final savory dish was the highlight: BBQ Tri Tip with Kimchi Porridge, Tempura Maitakes and Korean BBQ Sauce. Personally, I think kimchi makes just about anything better and that was the case here. The porridge was a congee or jook with the homemade kimchee added. SOOOOO good!! The tri tip was perfect. I grew up in a farm town where every fair or FFA fundraiser was a tri tip barbecue. Needless to say, it was not that great, usually overcooked and underseasoned. This tri tip was tender, flavorful and juicy.
I was sad to see the cookie plate not on the dessert menu, but mostly because of the doughnut holes that used to be on it. I could eat 2 dozen of those but they'd never let me. We got our server in trouble for getting us extras once! But we got the chocolate cremeaux and I sure wasn't complaining. Then my son got his extra order of Hawaiian bread and ate ALL of it. Crazy boy. I was stuffed!
Whenever we are in Monterey for anything we arrange it so we can grab dinner at 1833. Oh, I almost forgot the absinthe cart! I don't partake but my husband got St George absinthe Russian style. You can not only drink it but smoke it like crack! LOL! If you've never seen it, it's quite a sight.