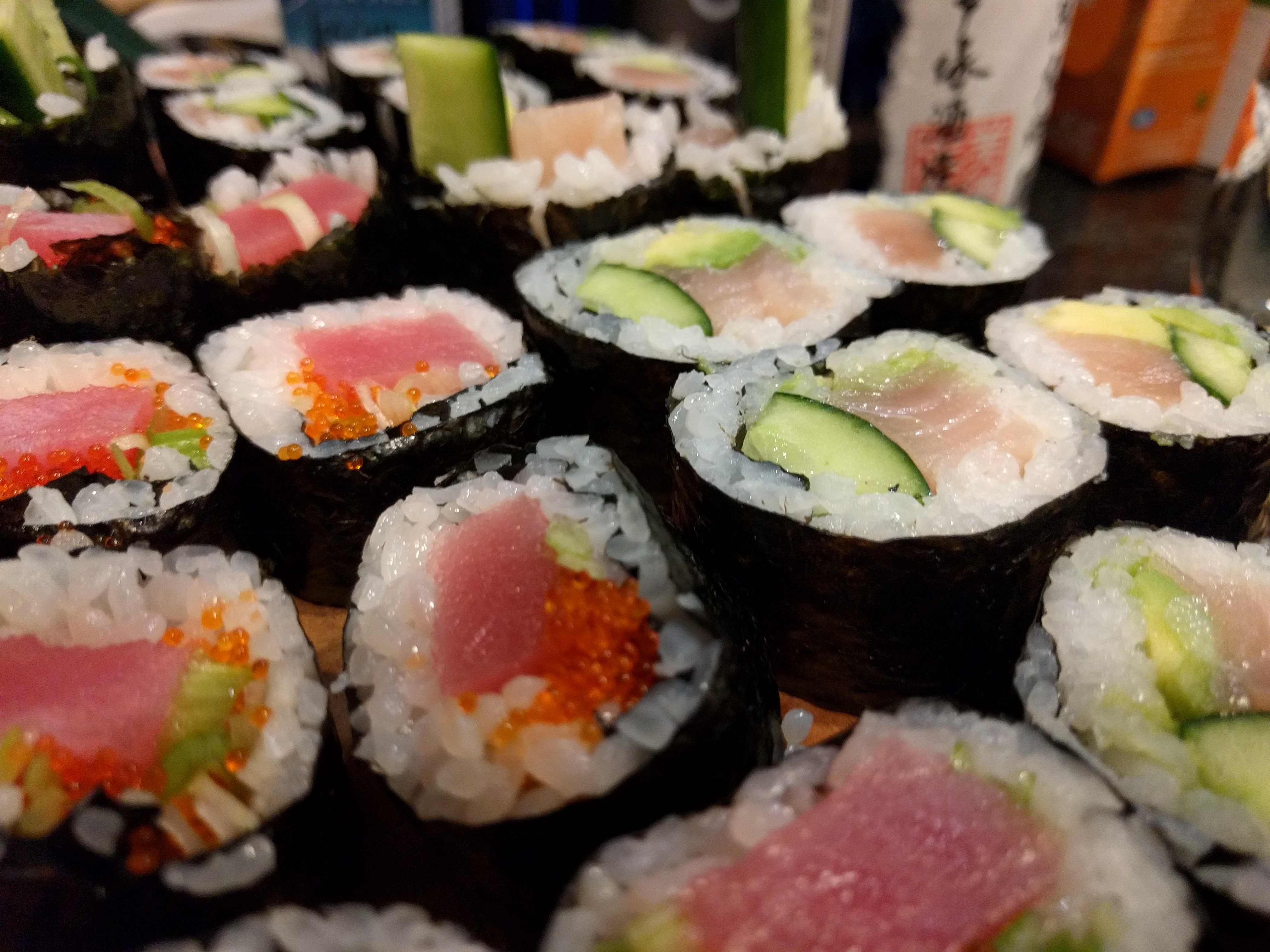 When I find myself over the hill (for those who don't live here, that means the other side of the Santa Cruz mountains, in San Jose area) and it's during business hours, and I have time to spare, I stop at Mitsuwa. I had to take my son to a volleyball tryout/clinic so…there ya go. Sushi for dinner!
We grabbed albacore, ahi, tobiko, ikura, assorted pickles. We already had rice and the other fixings. But the pièce de résistance was the seaweed my husband brought back from a recent trip to Tokyo. This was the not-as-good package. We haven't busted open the $1/sheet seaweed yet. This was about 1/2 that price I believe and it was awesome. Crisp and toasty. I'm not sure how I'll go back to the seaweeed we can get here :( And I don't know what will be worthy of the fancy stuff!
The best way to enjoy it (besides just eating a sheet of seaweed) was actually handrolls. Roll and eat, no time for the nori to soften. Still crisp and salty. Soooo good.
| | |
| --- | --- |
| Good Stuff: | Best Stuff: |