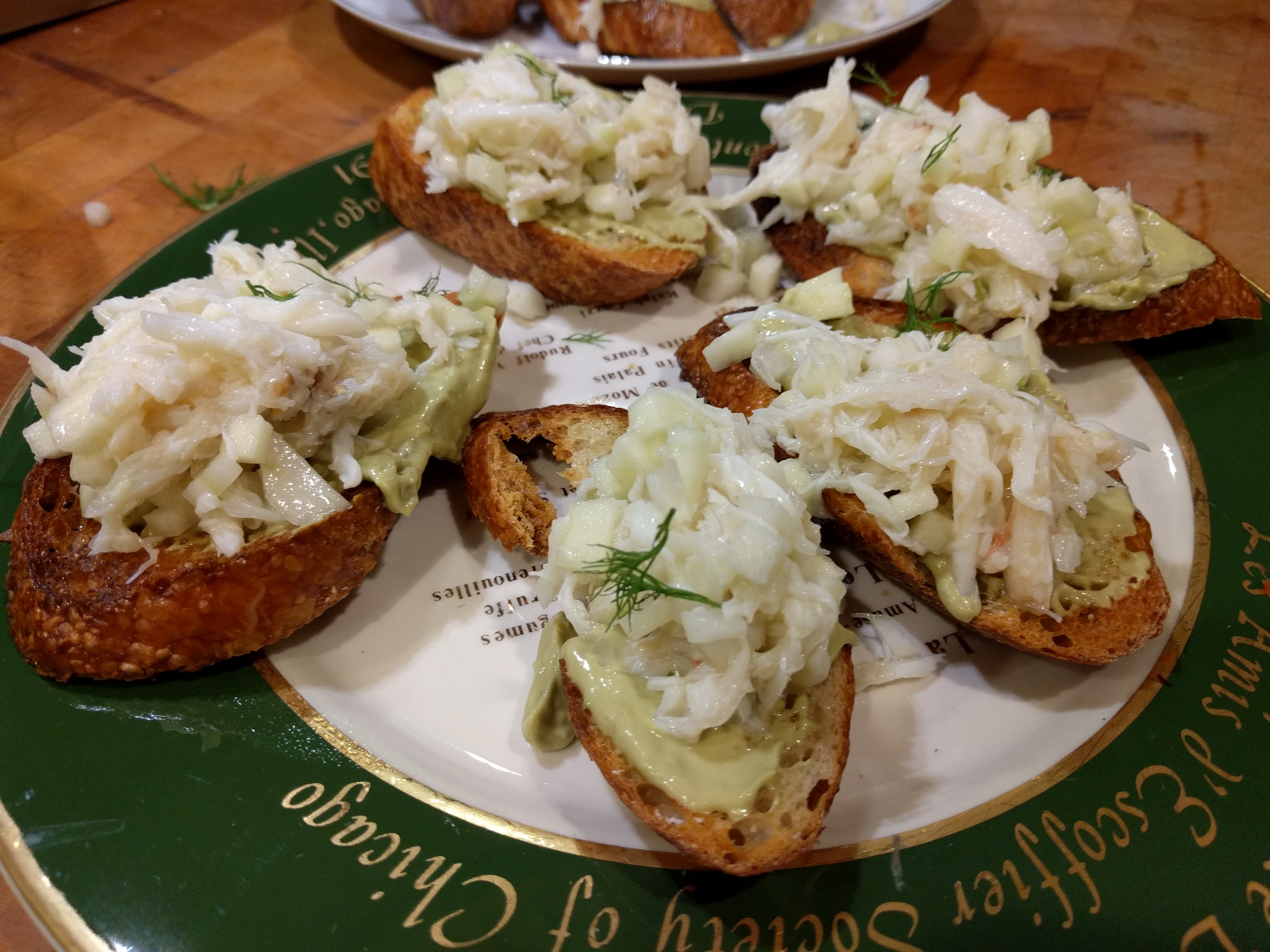 I first made this for Christmas at our neighbor's house. I served it on crostini that I toasted with a little olive oil. My son has been requesting it at least once a week ever since. I made it one night and put it on top of crab cakes. That was good too!
Then he got some orthodontia work done and couldn't eat anything that required too much chewing so I put the salad in belgian endive leaves and I think that's my favorite way to serve this so far.
When it's on crostini, I spread the aioli on first, then top it with the crab. When it's on the crab cakes or the endive, I put the crab on first then squeeze bottle the aioli on top.
Garnish with a little fennel frond!
Crab "salad"
1-1.5 lb crab meat (approx 2 Dungeness crab)
1/2 green apple, peeled and 1/4 inch diced
1/2 fennel bulb (same amount as apple), 1/4 inch diced
1T lemon juice
salt
Just mix it all up!
Avocado aioli
1 egg yolk
1T lemon juice
1 minced garlic clove
1/4c olive oil
1 avocado
Put yolk, juice and garlic in a food processor. Blend well then add olive oil slowly. After it's emulsified, add the avocado.
(*Serves 3-4 as a meal, many more as an appetizer)