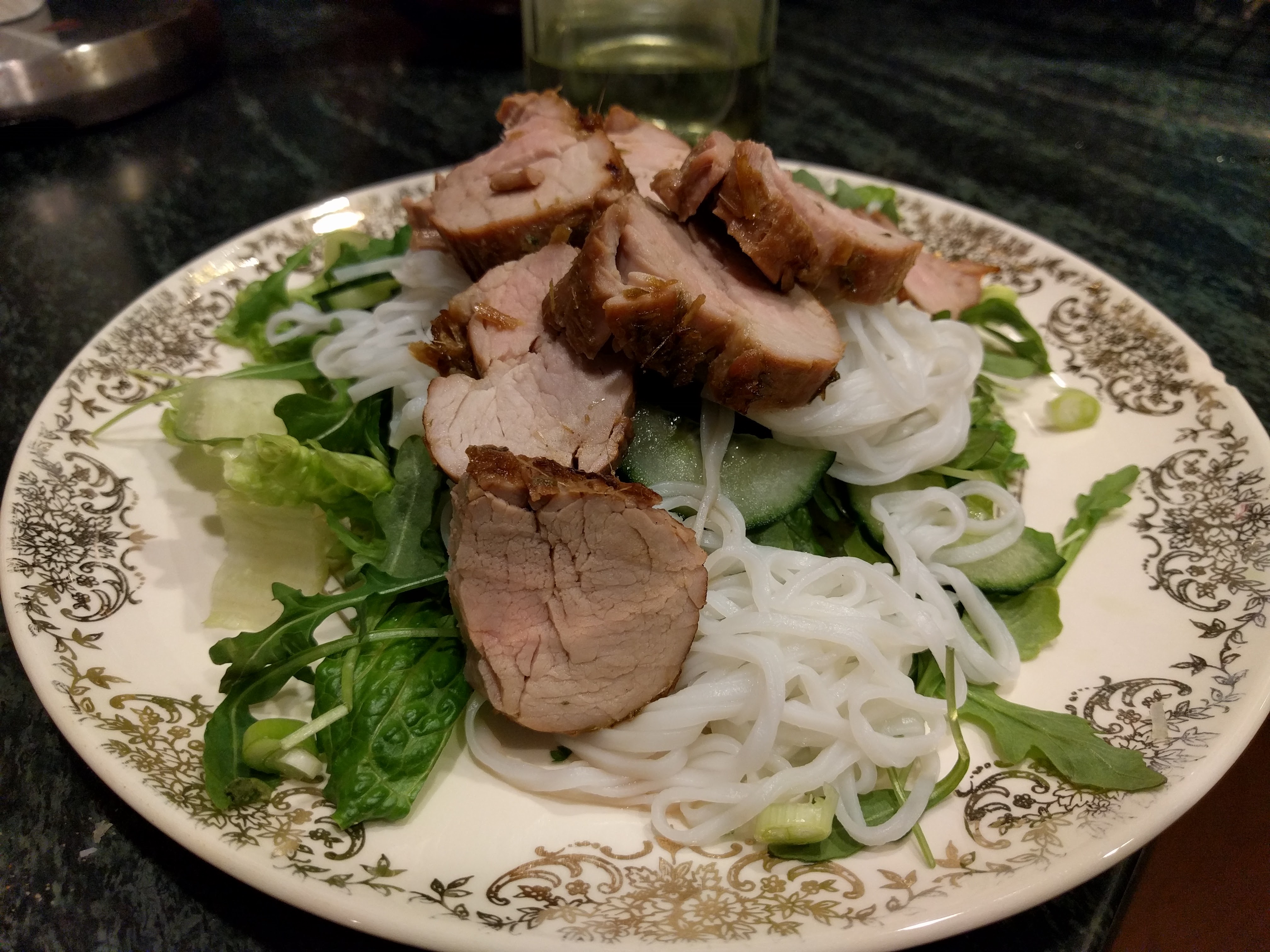 Pork:
1 pork tenderloin
Marinade:
1 stalk lemongrass
4 green onions
2T soy sauce
1T dark brown sugar
1T fish sauce
Zap in food processor then pour over pork. Marinate for 1 hr or more.

Dressing:
juice of 3 limes
equal amount of fish sauce
2t sugar
1 garlic clove, minced
1/4 c. hot water
1/4 c canola or peanut oil
chili oil to taste
Blend thoroughly

Salad:
Romaine
Arugula
Green Onions
Cilantro
Cucumber
Rice Noodles (cooked, rinsed, drained, cooled)

Sear all sides of pork over high heat (in cast iron pan or other oven safe pan). Transfer to 450° oven for 10 minutes or until pork is 155°.

Remove from oven and let rest for 8 minutes.

Carve and serve atop salad.