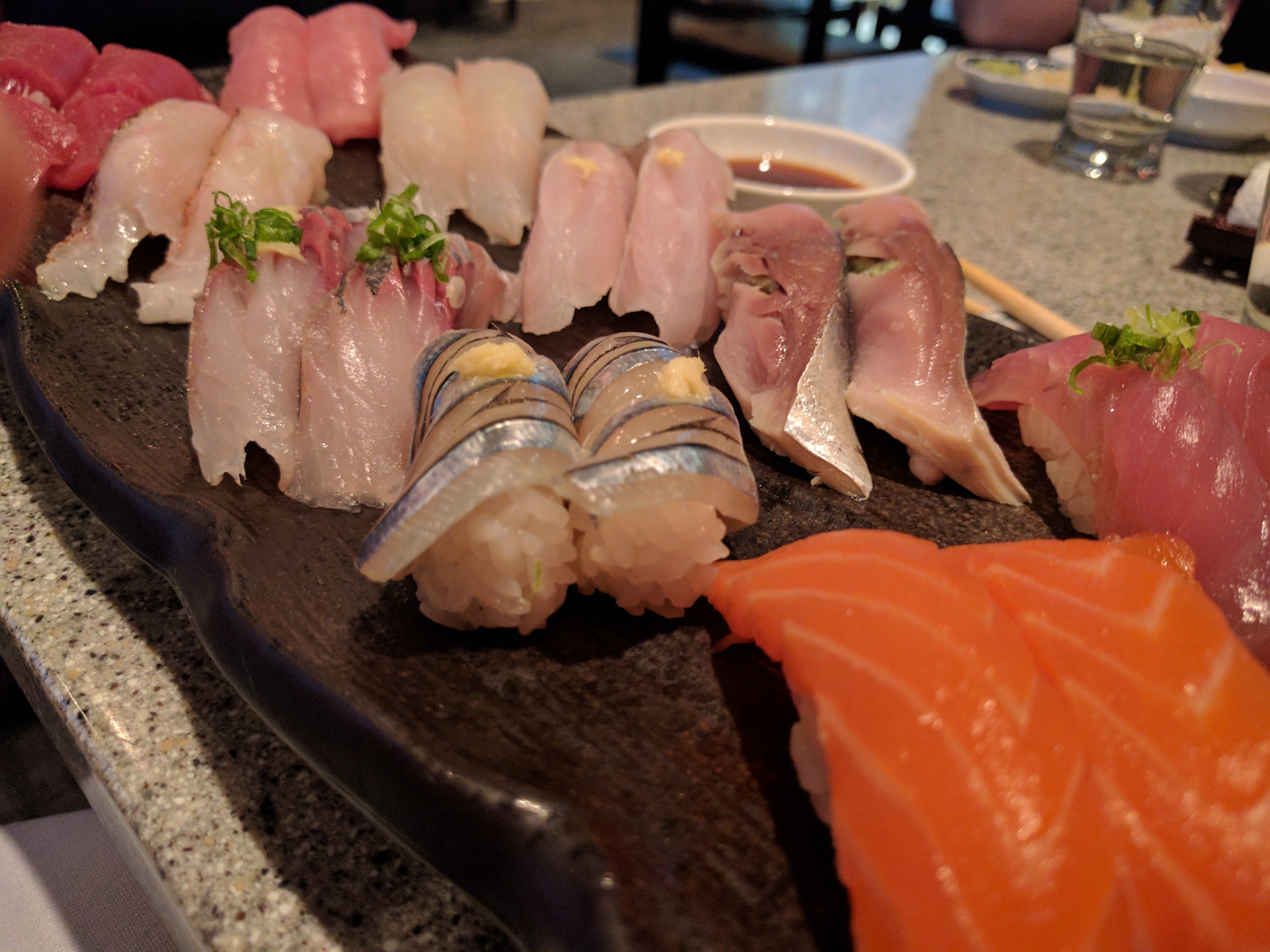 We were north of the Golden Gate Bridge. You know what that means! HANA! We drove up to Santa Rosa to see Neil Gaiman speak (someday I'll get him to Hana). Then we flew to Montana from the Santa Rosa airport — best kept secret airport. One room, easy in and out. It was awesome. The food in Montana is not Hana. BUT we had awesome elk burgers. We visited my 97 year old grandma who is still cruisin' along brilliantly. Then we flew home, our friends picked us up and we drove down to Hana.
We ordered too much food. I got the top half of the day's special nigiri (opted out of clam, uni and wagyu), plus a negitoro hand roll. Plus miso. Plus oysters. My husband and son ordered other appetizers which was a mistake…too much food!!! But it's all so good, they did it anyway.
The new experience was the herring. It's the beautiful silver ribbon on the plate. It really didn't have too much going on, it was pickled slightly, but mostly just pretty on the plate.


The sake was amazing and I took the picture so I could remember it. Smooth, not sweet. Sadly I was driving so I only had a taste.
Not sure when we'll be back over the bridge but you know if we are, we'll be at Hana.