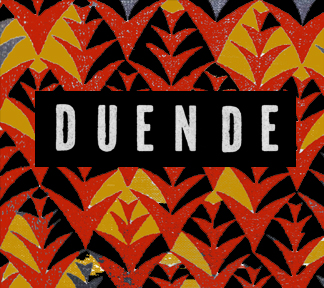 I knew that the menu here was not for me. It's Spanish which is part of that region that loves everything on my forbidden list. I went to see The Magnetic Fields at the Fox Theatre…EXCELLENT show by the way. I thought I could grab a seat at Flora, which I've been to and loved. Turns out they're CLOSED on Mondays! Noooo! I warily entered Duende next door. I was by myself so I had to just dive into the menu and hope for the best.
So, here's the thing, every dish here has either cheese, peppers, bacon, or smoked something. Like—EVERYTHING. I got Patatas bravas, topped with a peppery aioli. Then olive oil-poached tuna, topped with peppers. The dish that made me happy was the tuna crudo: salty, yummy avocado goo, radishes–everything I love. If I would have known, I would have gotten two orders of that. Alas, it was the last thing I got so I was getting full. Dessert was a lovely gateau with strawberries. It was beautifully pepper-free!
You should totally go to Duende…not with me. Take someone without my issues. Take my husband, he'd love everything on this menu! The food is amazing, just not for me.