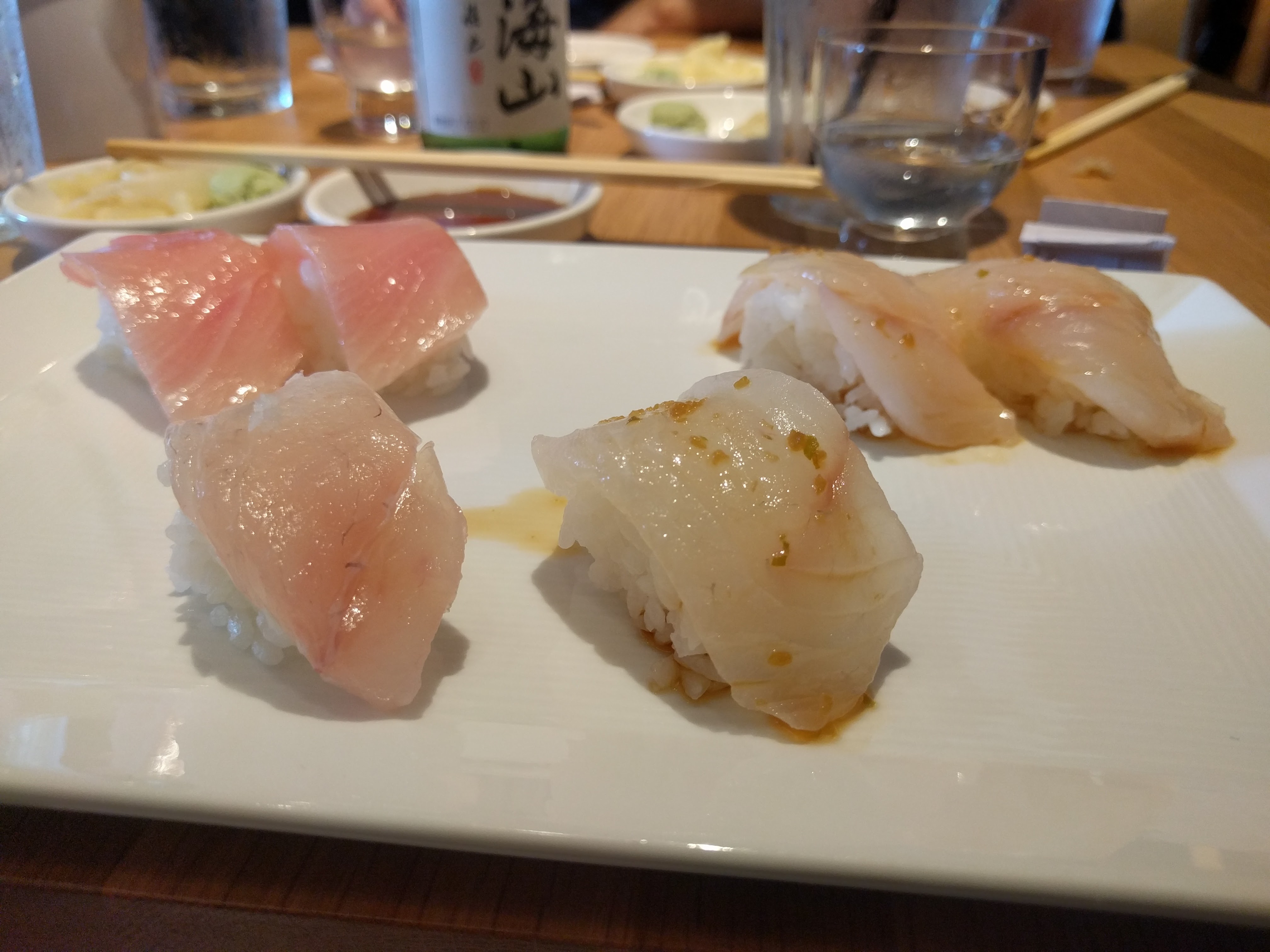 Sugarfish
4722 Admiralty Way
Marina Del Rey, CA 90292
I love when I stumble upon stripmall sushi that blows me away. I know, it's a bit of an LA chain restaurant but their fish was really good. The menu is small but the quality is excellent.
We'd taken the water taxi around the marina, got off at some god-awful place with a Thai restaurant that sold BLTs…WHAT?! A local told us we should go there because there's music outside on the sweltering patio. We opted to Google.
Sugarfish was about a quarter mile walk away. It was hot but not to hot to be motivated by sushi and away from Thai BLTs. There was a wait when we got there but we got to sit on a shady bench and it didn't take long.
All three of us got the omikase lunch and truly enjoyed it. We had an assortment of nigiri, a couple of handrolls and added on some nice sake. It was, I think, a bit overpriced but I was happy to have it.
If you find yourself driving the streets of Marina del Rey, stop in. It's WAYYYY better than the poke place that's a few doors down…..wayyyyyyy better.