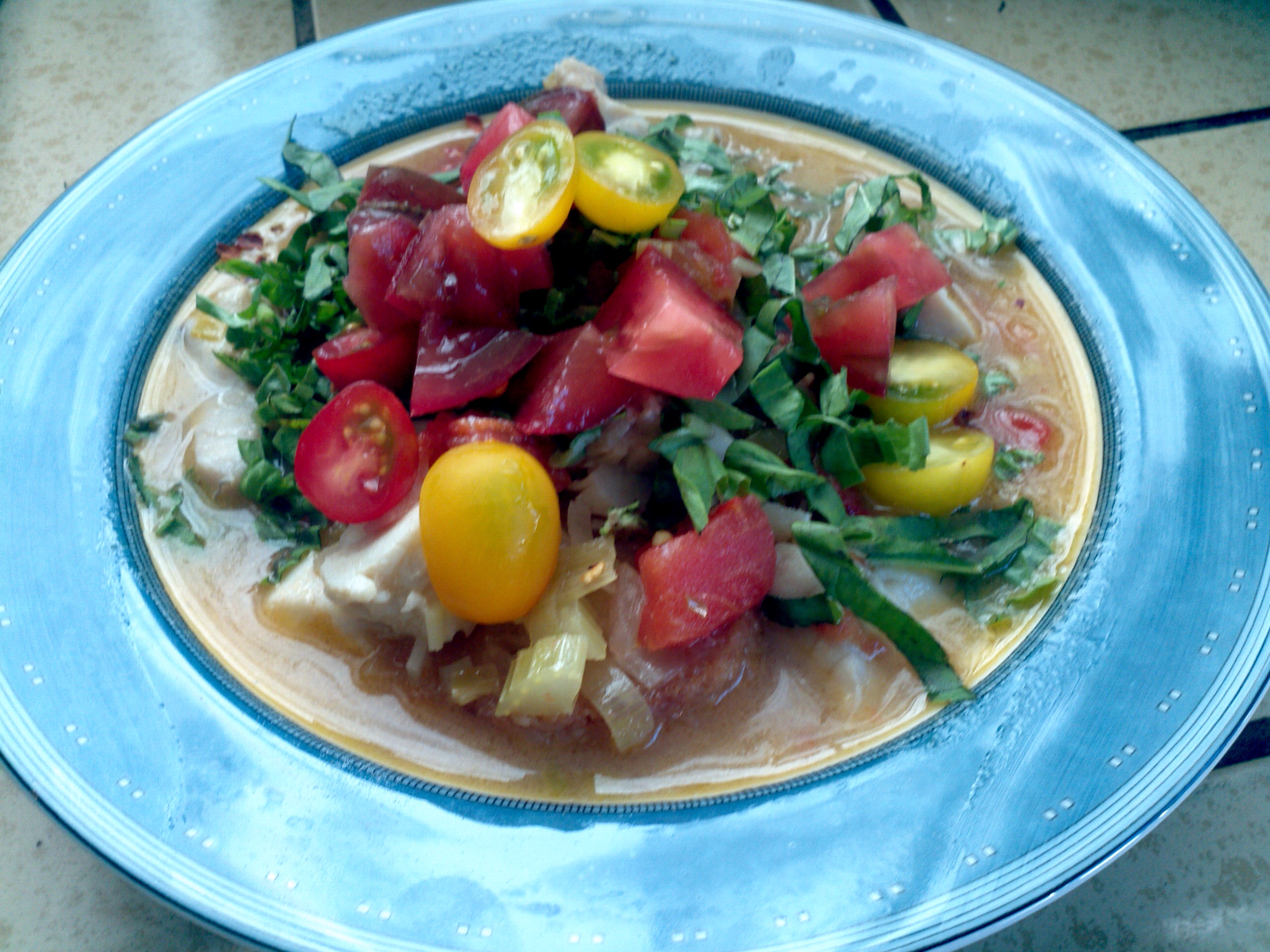 7/13/11 Update:
I made a summery version of this. Similar recipe, dropped the saffron. Instead of topping with pesto, I topped with fresh tomatoes and basil.
---
I picked up some snapper at the farmers market the other day with the plans to make fish tacos. When I went to actually prepare the fish tacos I realized I'd forgotten to go to the store to get anything else for them such as tortillas, salsa, etc. So I had to move on to plan B. I whipped up a fish soup. I, unfortunately, spaced out taking a picture of it but I did note down the recipe:
1 onion, 3 cloves of garlic, 1 smallish fennel, 2 stalks celery — all diced or chopped
Throw all those in the pan and sauté them until they are soft.
Add 1/4 teaspoon saffron, 1 bay leaf, 2 diced tomatoes, and a pinch of chili flakes.
Let those cook together a few minutes.
Add 2 cups white wine and let that cook until it reduces down to about 1 cup.
Pour in 1 1/2 quarts chicken stock and bring to a boil. Reduce the heat and add 3/4 pounds snapper cut into bite size pieces and let that simmer until the snapper is cooked.
Serve the soup poured over garlic toasts and garnish with pesto (I made my pesto with marjoram, parsley, basil, garlic, pecans, lemon, olive oil, salt and pepper)
Enjoy!