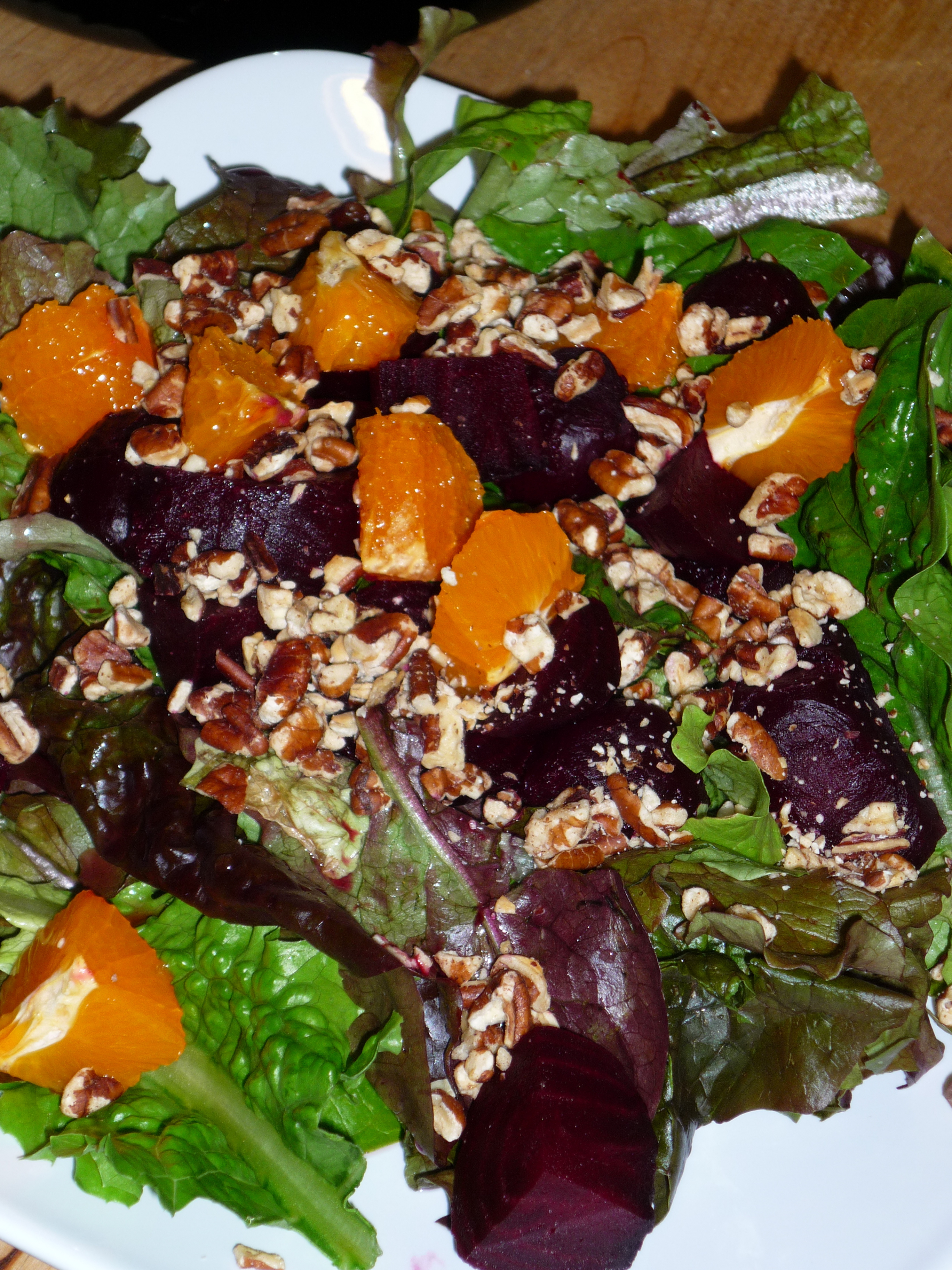 Truth be told, "again" and "recipe" don't really go together in my house. The title quote is actually paraphrased from Neil Gaiman's Coraline—I've always liked that line. But this week I got my first CSA box and, since the point of signing up for the CSA was to force some variety in to my kitchen, I decided to check out what someone else would do with these ingredients. I went to the ever-reliable Epicurious.
There was a link for "Hearty Spring Dishes" on the home page and the first recipe that popped up was Chicken in Riesling. I didn't (of course) follow the recipe to a T. Outside of baking I don't think I'm physically capable of doing that anymore! But I followed it closely enough that I wouldn't feel right putting the recipe up here, it's still their dish. Let's see, what did I change? Well, I didn't have leeks and shallots but I still had a huge bag of spring onions from my dad's garden so I used those. I didn't have small red potatoes but I had a big white potato that I cut into chunks. And this is where I strayed a little. I boiled the potatoes and put them in the roasting pan with the chicken before it went into the oven. So they soaked up all the flavors and fat of the dish as well. I think this was a good move. BUT, I'm a dingaling and didn't take a picture of this one. It looked like comfort food :)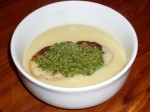 Dish 2, the next night…I had artichokes, I had green garlic. I found this amazing soup recipe: Artichoke and Green Garlic Soup with Nettle-Walnut Pesto Crostini. Again, I almost followed the recipe. I made walnut-parsley pesto instead of nettle. The soup was creamy (with no dairy), flavorful, smooth, balanced. I would definitely make this again.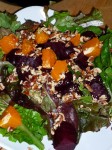 With my soup I had a salad from the garden. With hubby's I decided to make him something he never gets because I don't like them: beets! They came in the box, had to be done! I cleaned, trimmed and then roasted the beets for about 40 minutes at 400° in a dish covered with foil. After they were cool, I just peeled and sliced them (under running water so my hands weren't stained purple!!). The salad was simply garden greens, beets, tangerines, pecans and a lemon-garlic vinaigrette. He loved it :)
Stay tuned for the further adventures of Chantrelle and the CSA.