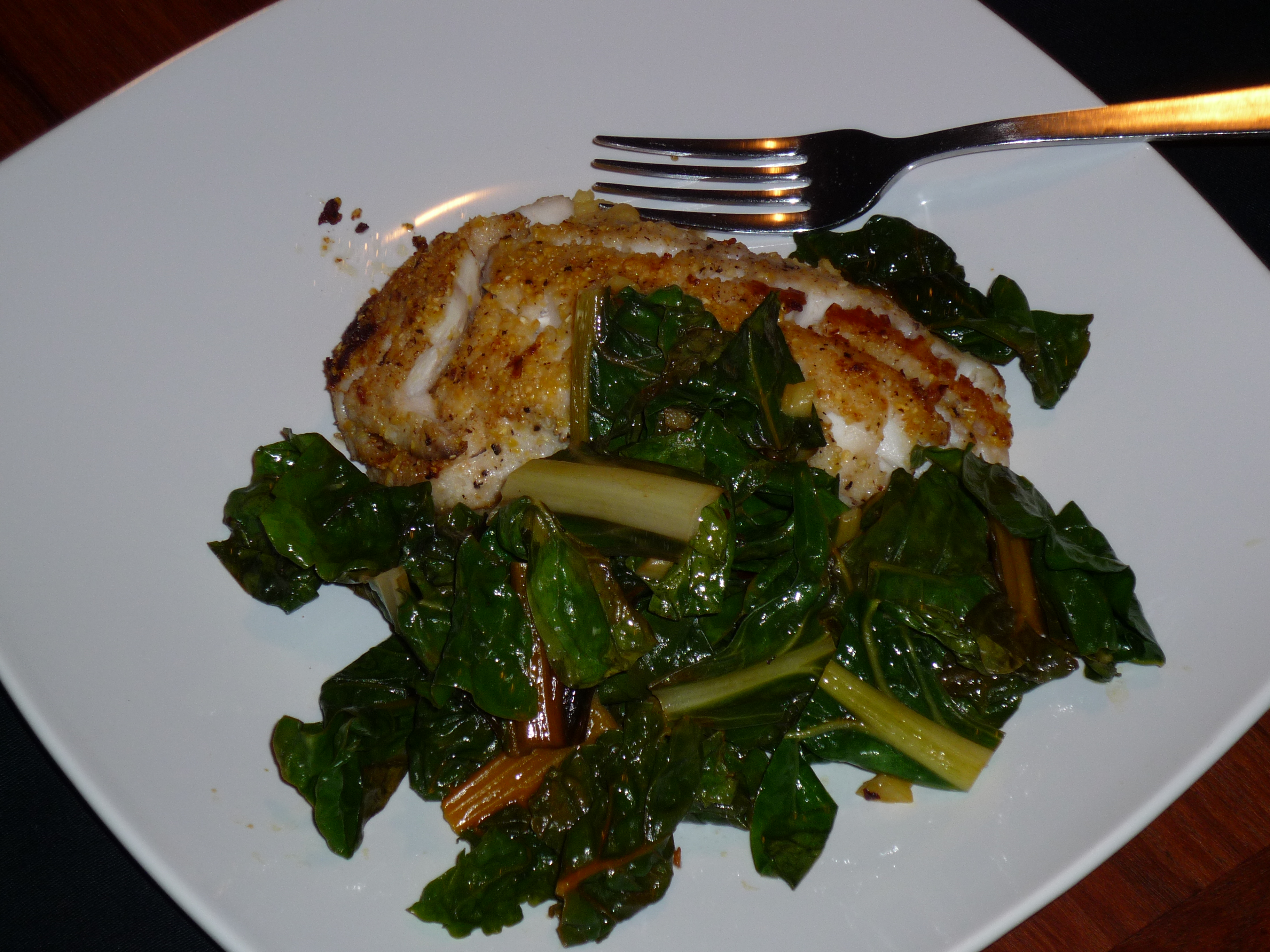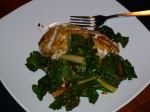 More experimenting with the CSA box contents! The one thing in the box that was a mystery to me, preparation-wise, was the 1/2 dozen rutabagas. I sent out a plea on twitter. I got a lot of good recipes. I decided though, being that I'd never made them before, I wanted to do something simple where I could really taste the rutabaga.
I went to my fish counter and asked my favorite guy "What do I want?" He said the snapper was great that day so snapper it was. This is the simplest dish:
Serves 4.
6 rutabagas, peeled and quartered (or halved depending on size)
2 lbs snapper fillets
1 c. cornmeal
1 bunch rainbow chard
2 cloves garlic
1/2 t. chili flakes
some butter
salt and pepper
Boil the rutabagas for about 20 minutes, until soft. Put them in the food processor and puree until smooth. Add 2-3 pats of butter and zip that into the puree. Set aside (keep warm).
Salt snapper fillets, dredge (coat?) them in cornmeal. I don't use egg or anything, just the cornmeal. Melt butter in a large pan and fry the fillets over medium-high heat until browned and cooked through.
Roughly chop the chard and put in a pan w/ olive oil and garlic. Cook until soft, adding chili flakes just before it's ready to pull off the heat.
Plate: a glob of rutabaga puree, snapper on top, chard on the side.
Easy peasy!