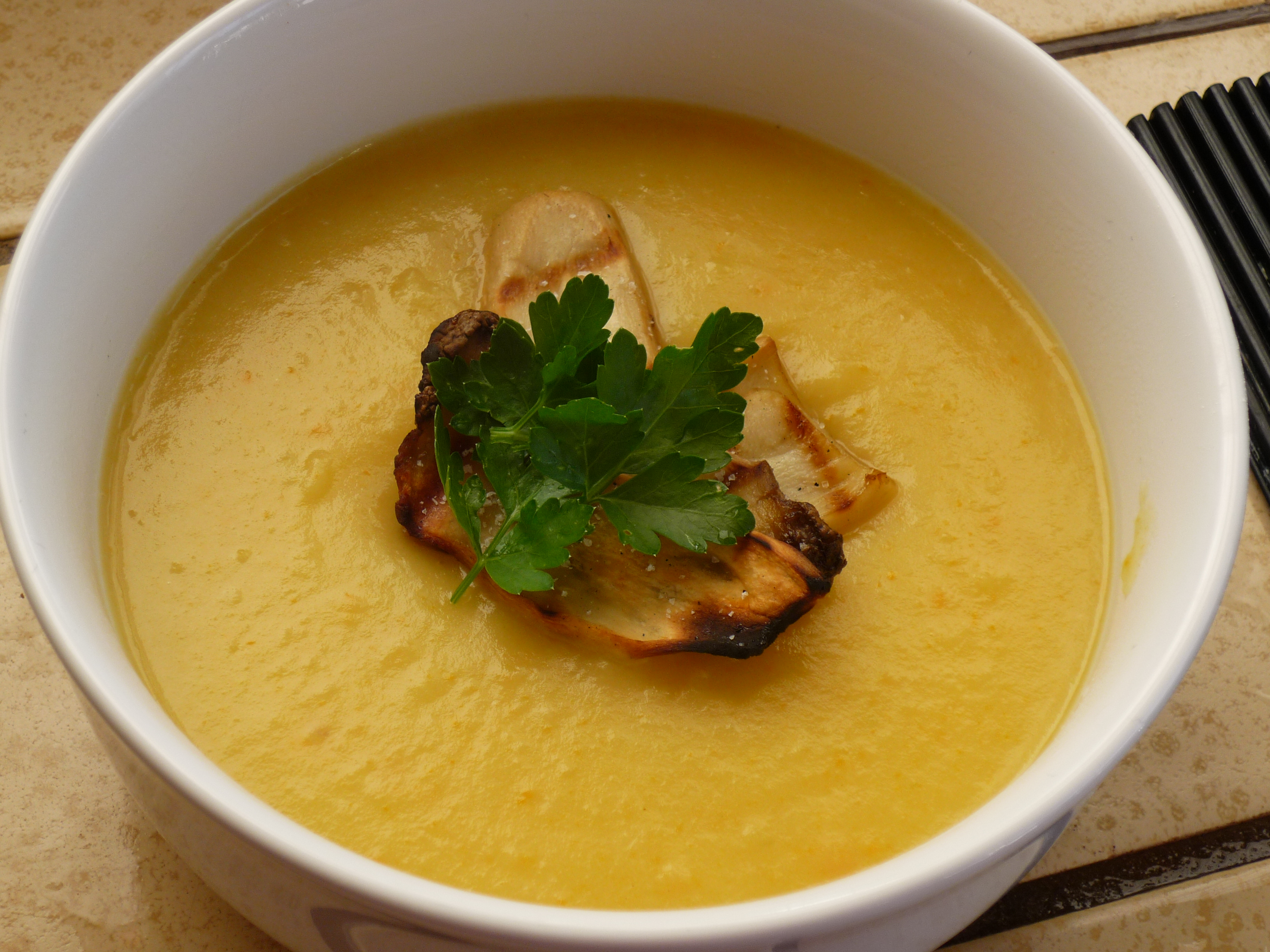 2 leeks, chopped
2 green garlics, white and pale green parts, chopped
3 small carrots, diced
Saute all that in some butter until everything is soft.
Add 1 cup white wine and cook most of it off.
4 medium potatoes, peeled and chopped
4 c. chicken stock
Add to pot, bring almost to a boil. Simmer, covered, until potatoes are soft.
Meanwhile, slice and grill some king trumpets…the closest thing you can get to porcinis off-season. Just brush them with olive oil and grill until they become fungus-bacon.
Puree the soup, add salt, pepper and lemon juice to taste.
Ladle up, top with the mushrooms and a few parsley leaves.