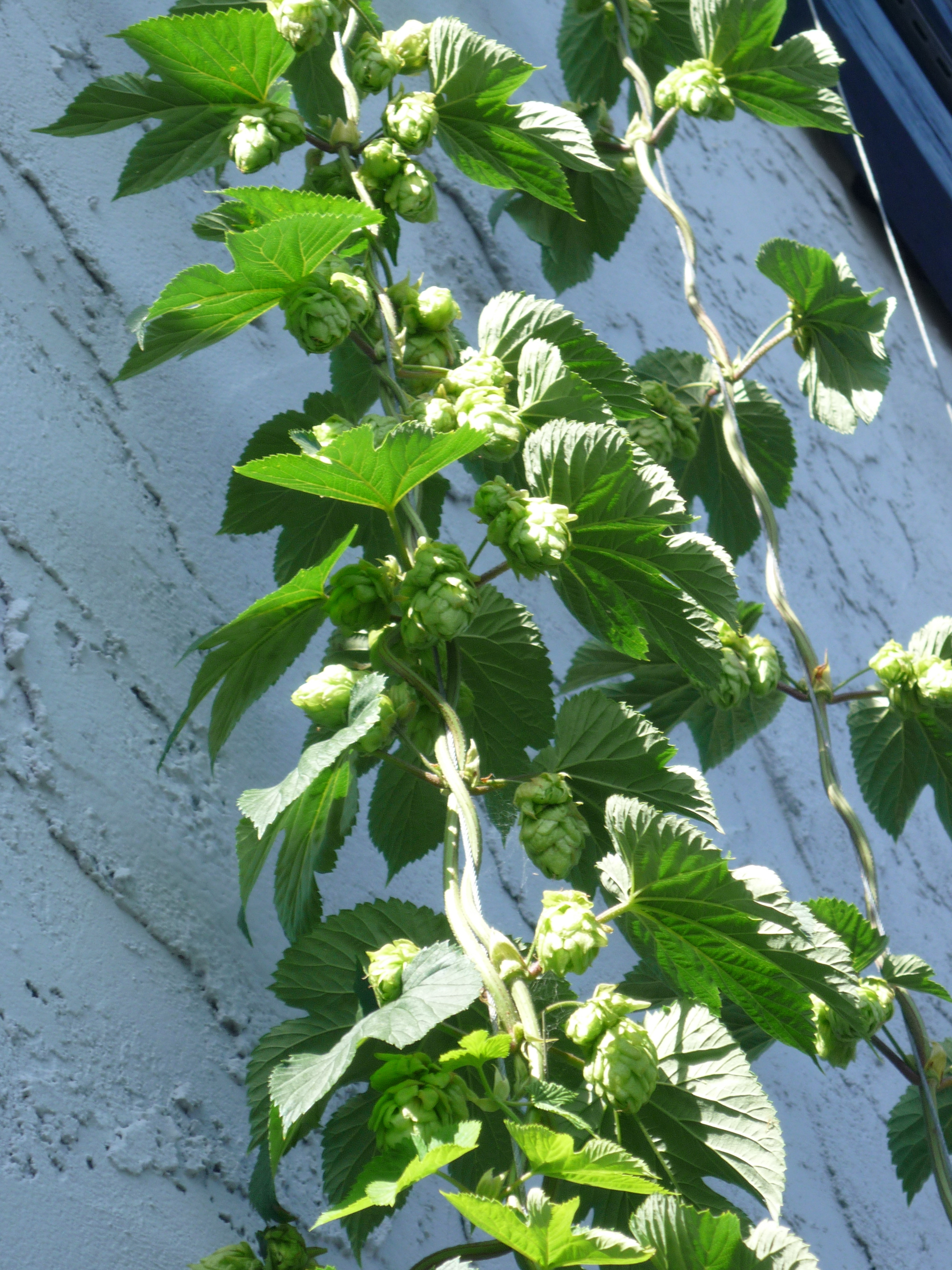 The garden is in full force. So much so that I can't keep up with it and my CSA boxes! The thing about having a CSA and a garden is that things, you know, grow at the same time!
Kale anyone?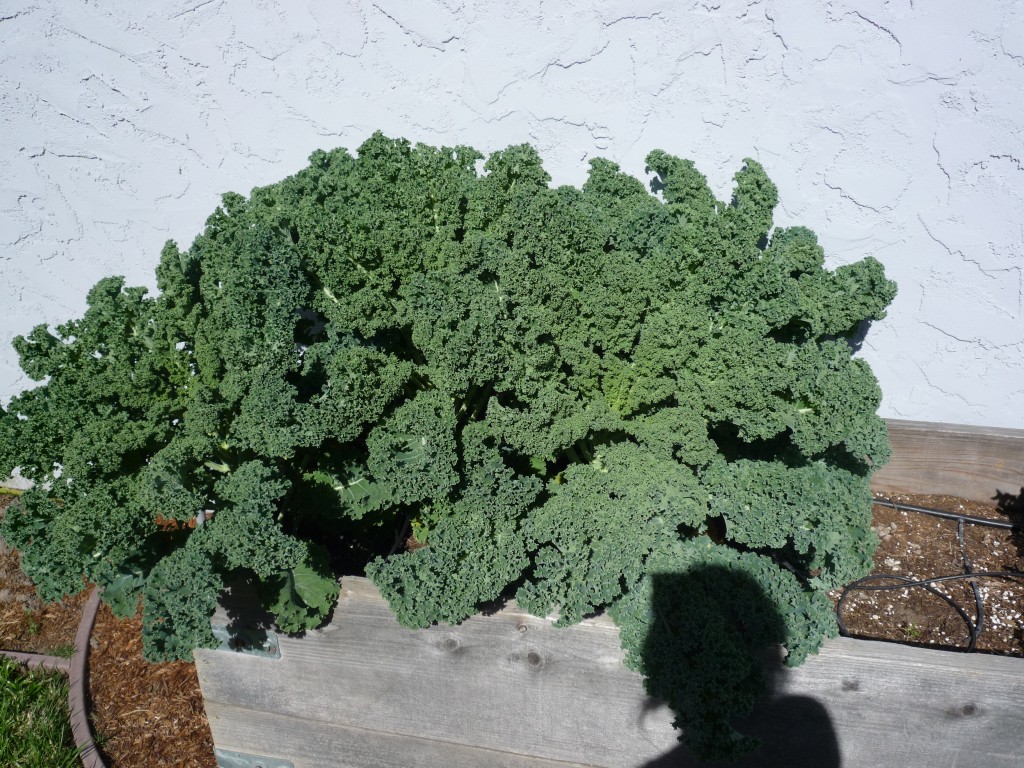 Spinach, thyme and marjoram galore!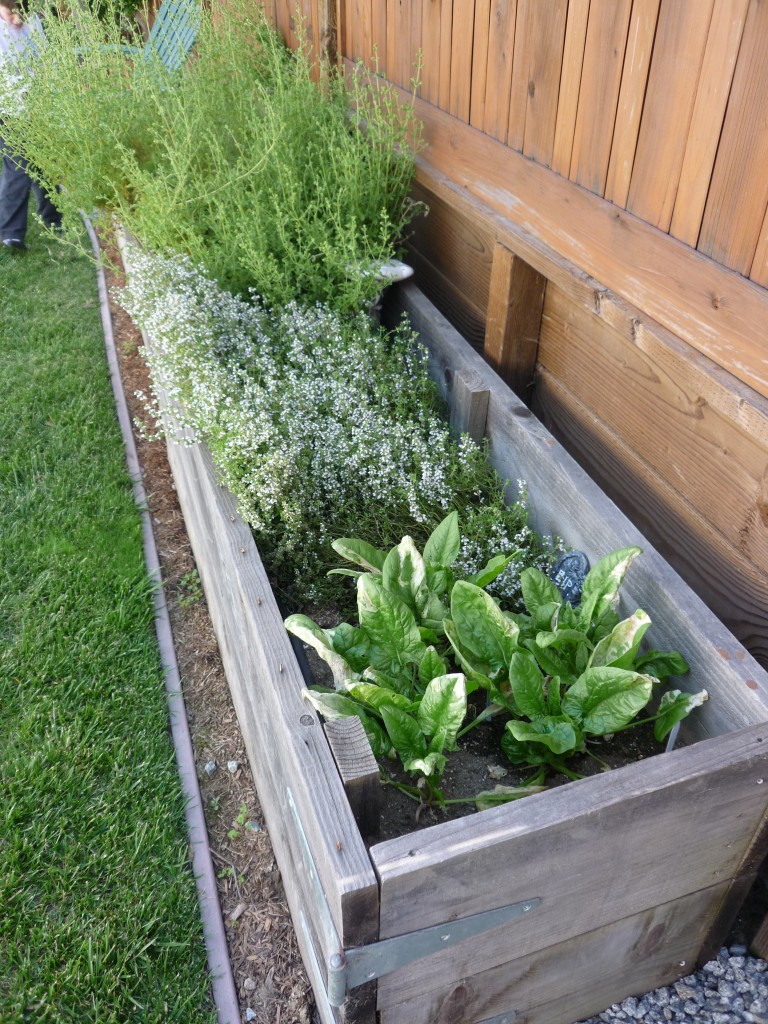 The tallest lettuce ever: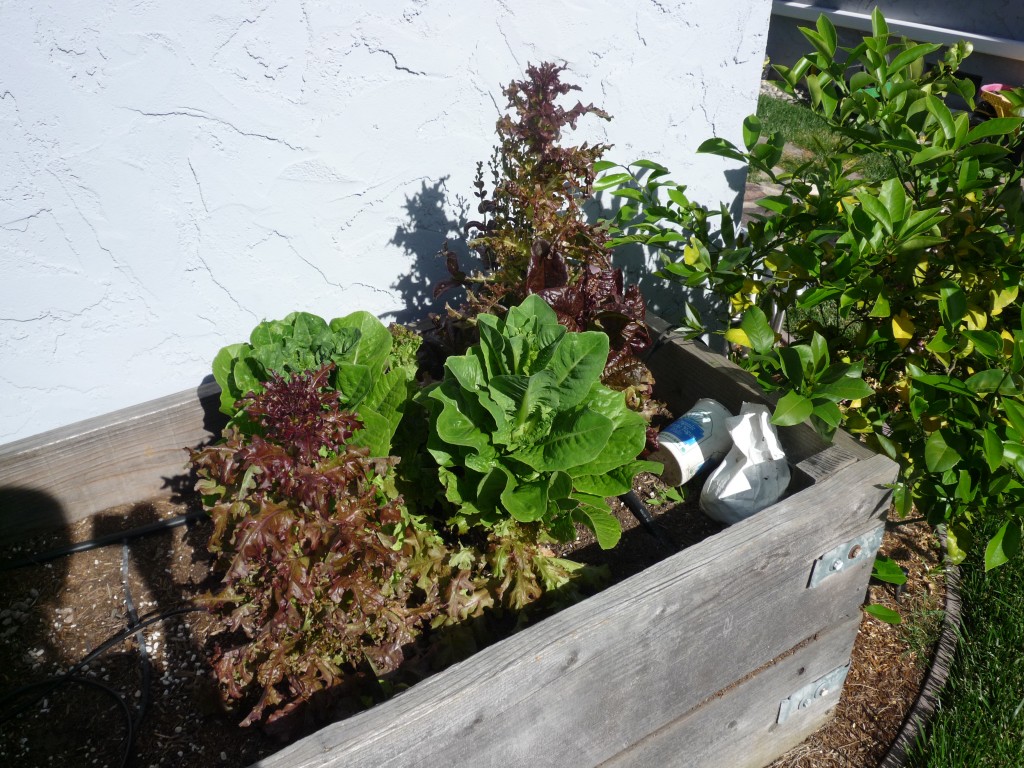 The hops have loved the weather this year…rain/sun/rain/sun: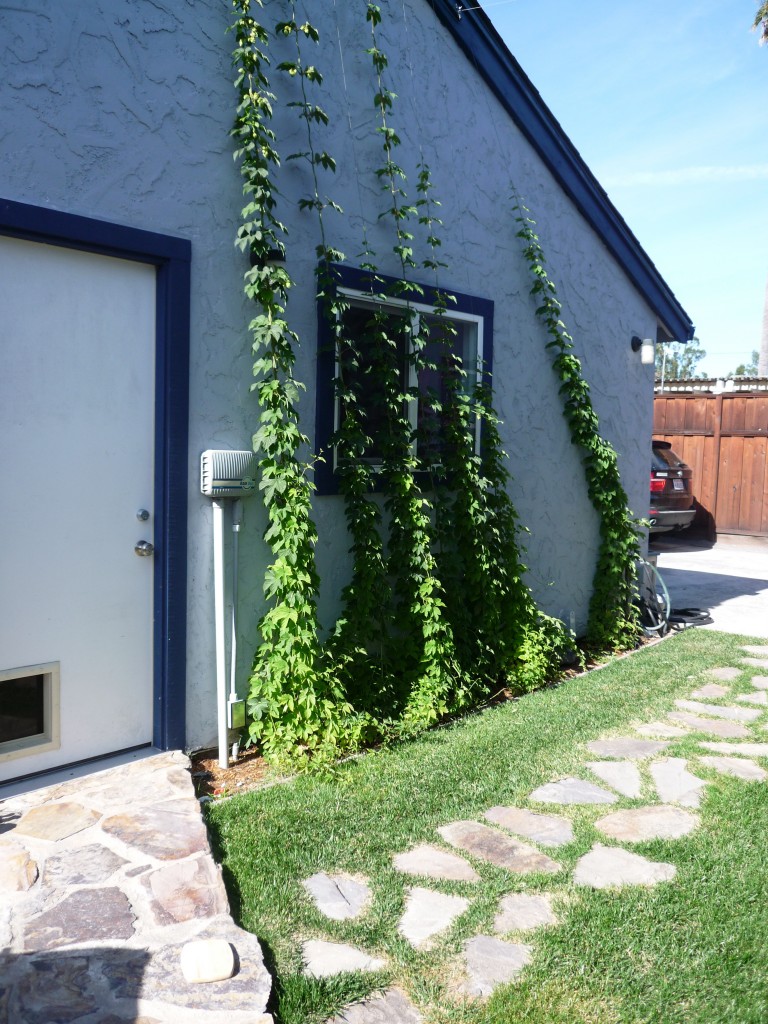 Already getting cones and they have 2 months to go!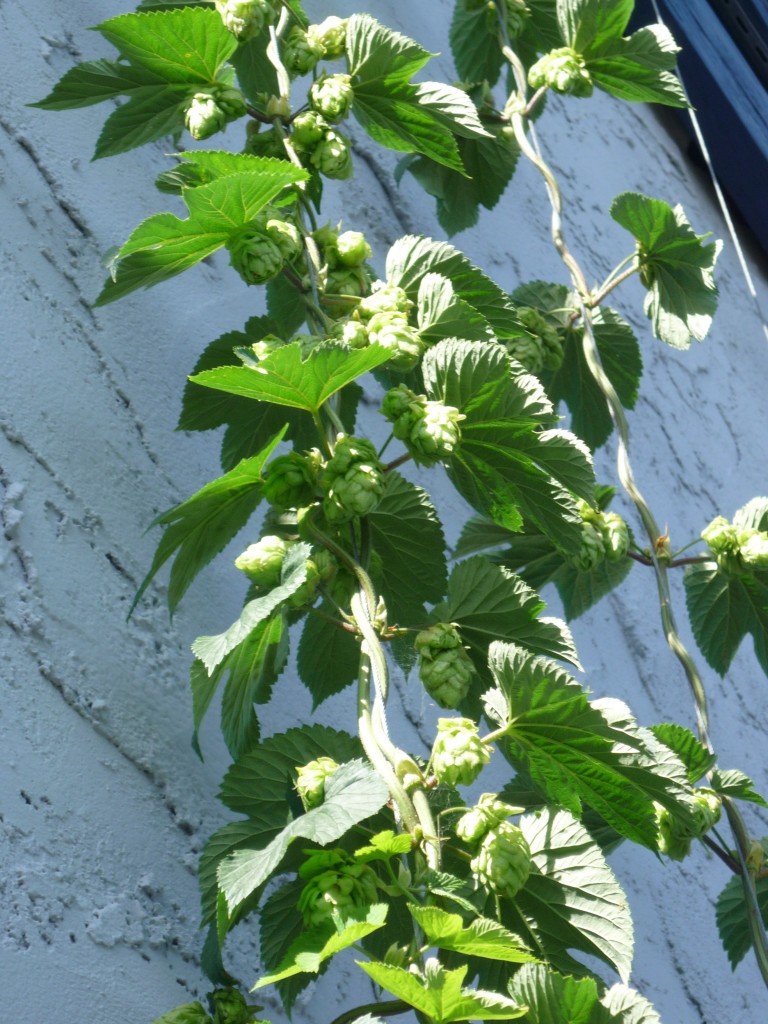 Some Braeburns are popping up on our tree: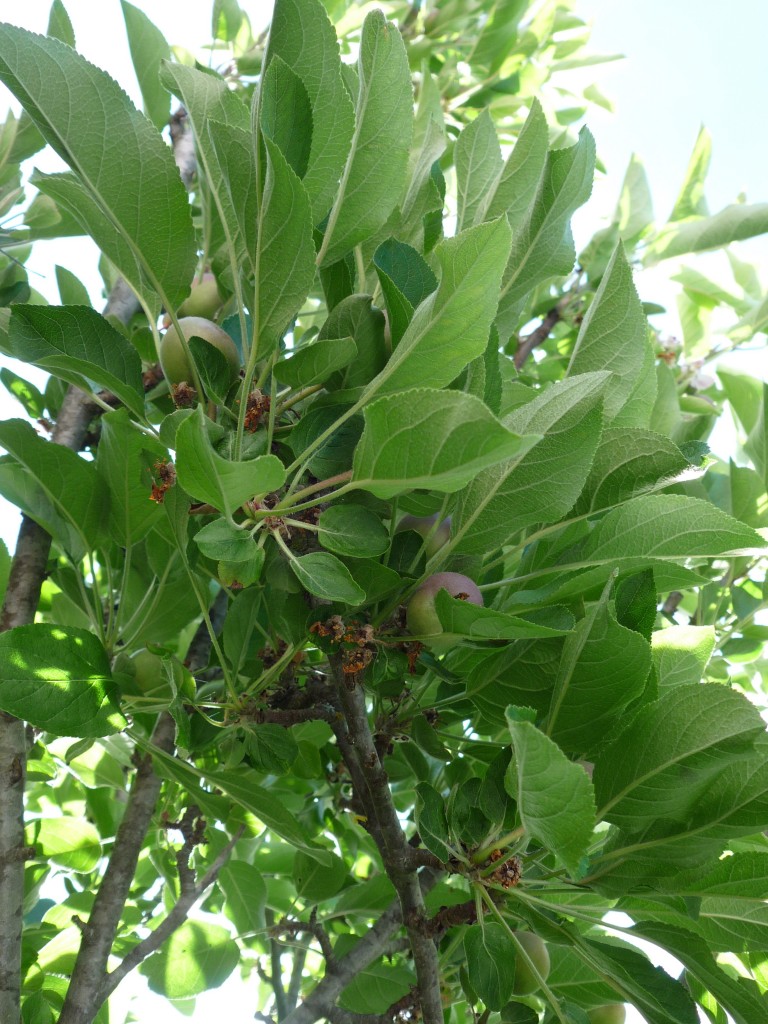 It looks like we'll get Asian pears this year too. It didn't produce last year: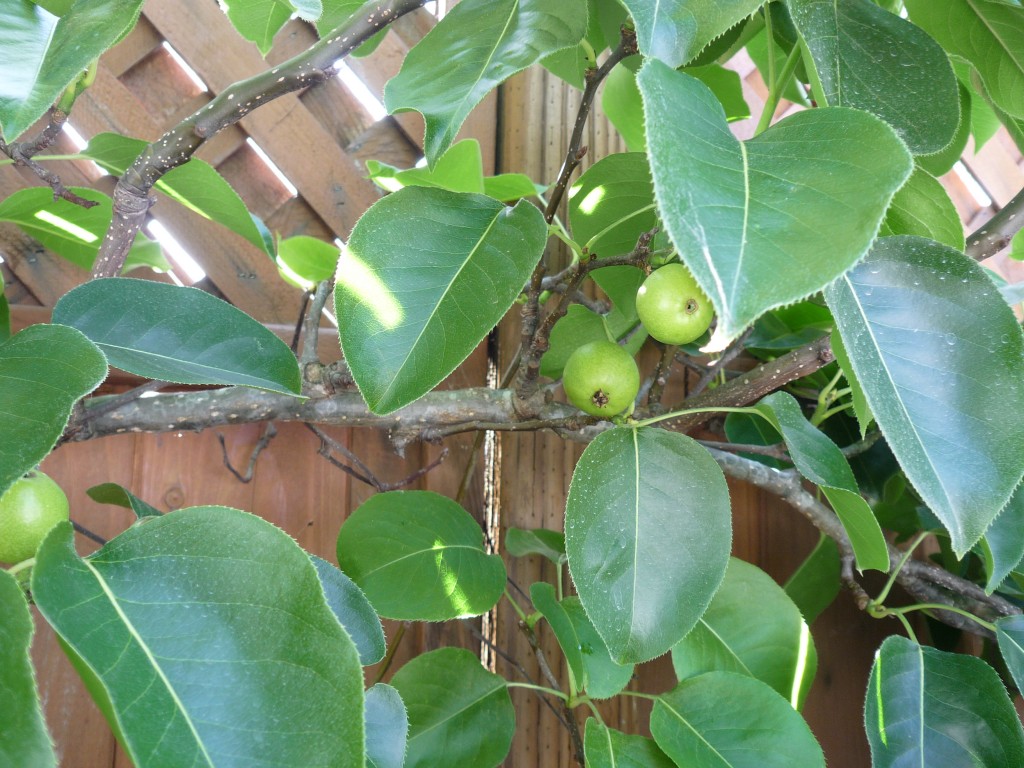 Some Bartlett pears are forming too: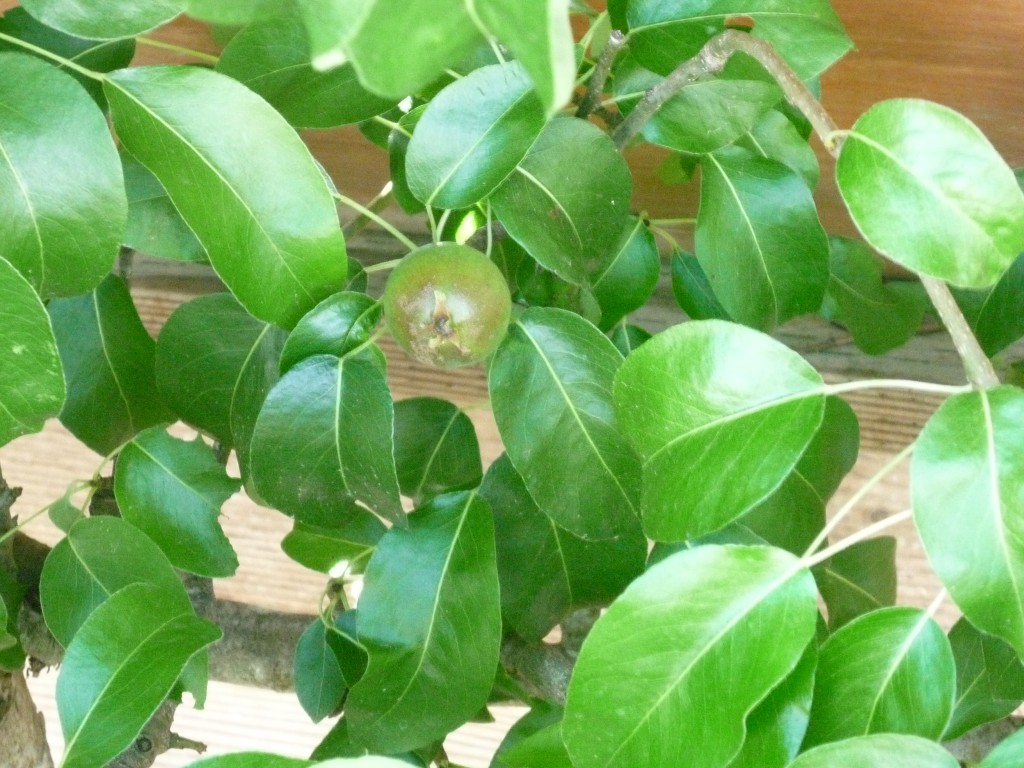 The blueberries are crazy! Hopefully they all ripen and the birds don't get them: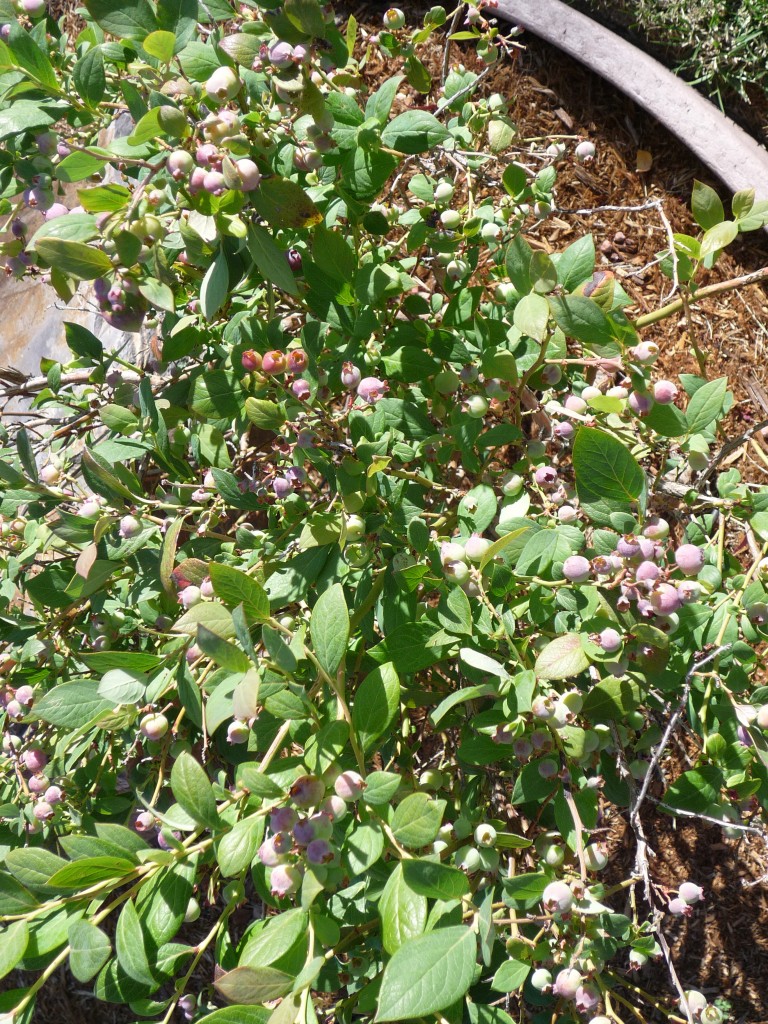 Lemon verbena survived the winter and has come back to it's fragrant self: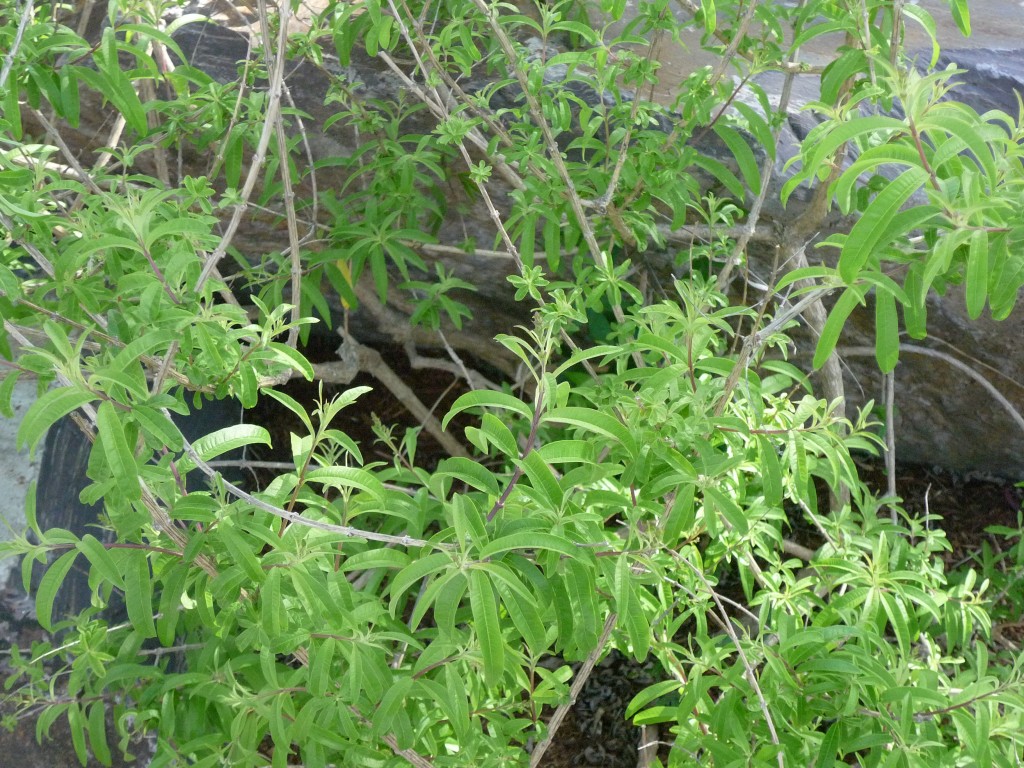 Every year we get pomegranate flowers but they never fruit. I think they get too much water here but they're pretty nonetheless: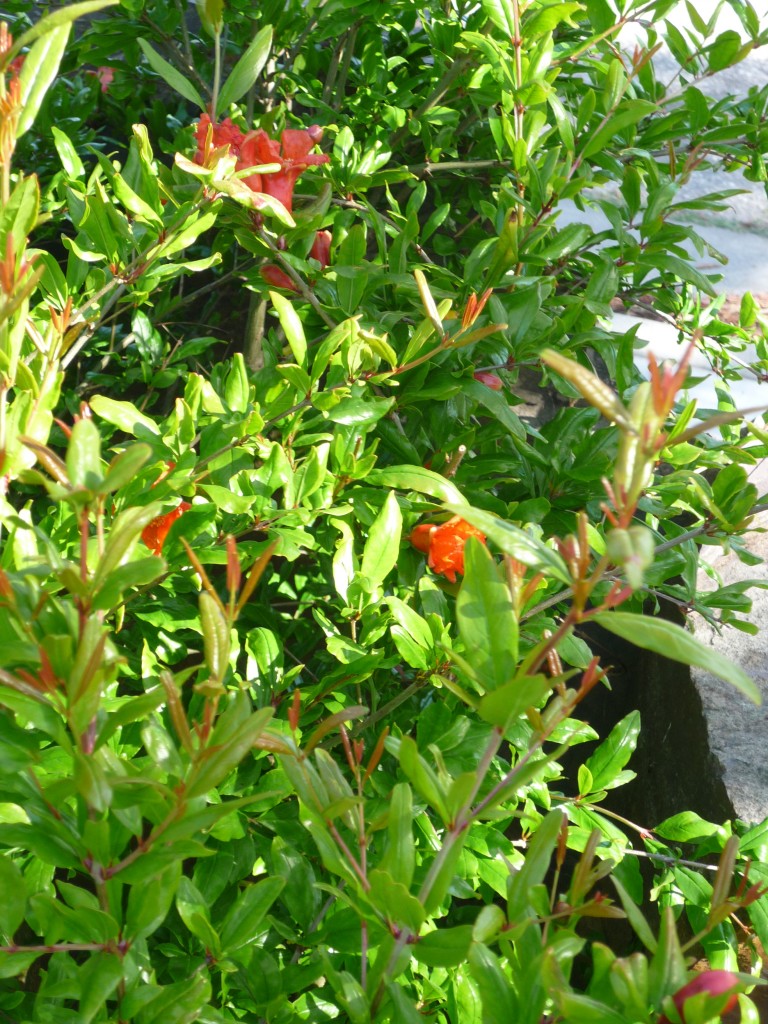 It's been a long wet winter and spring but the plants are really happy to be out of the drought. Everything is beautiful.