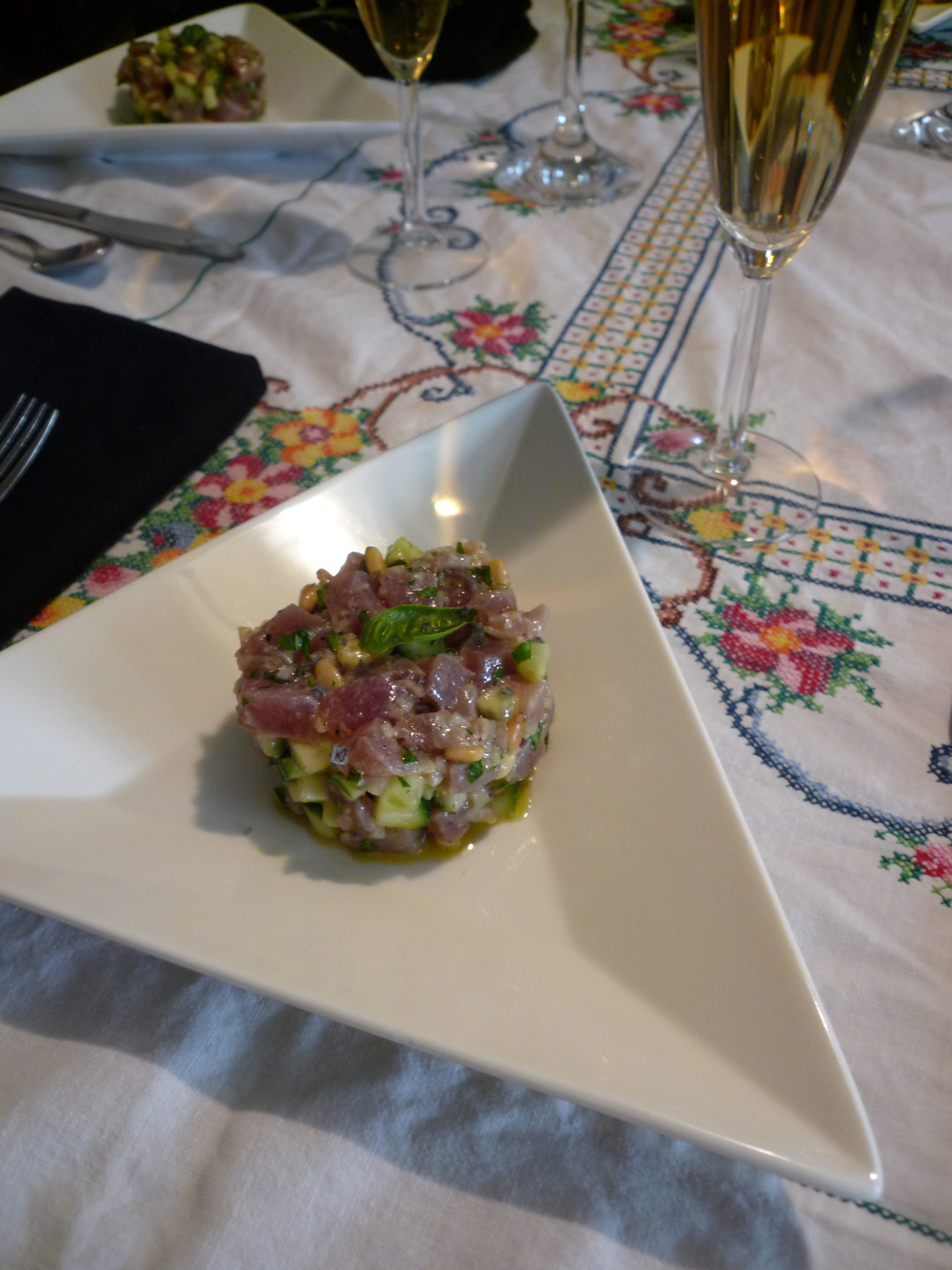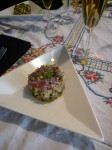 We had some friends over for the 4th and wanted to make something nice and fancy but that still had some element of the Independence Day barbecue thing going on. I started with my classic ahi tartare. It's becoming a bit of a signature dish for me, it's always good and everyone loves it.
Next was a simple salad using some of my CSA bounty: mixed greens (I believe it was escarole and red leaf lettuce) topped with roasted beets, pecans, shallots and balsamic.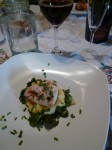 Then came the grilling for this epitome of summer holidays. I cut my whole CSA chicken into 10 parts and marinated them in white wine, olive oil and thyme. I grilled it…well, until it was cooked (I won't give advice on grilling, it's very subjective!). I served the halved, boneless chicken breasts on top of rutabaga puree and kale. This time the rutabagas were much larger so for 4 servings I only used 2 rutabagas. The proportions are equal to that of potatoes. It's like making mashed potatoes but more interesting! Just to add some color, I snipped some chives on top.
Tasty tasty!