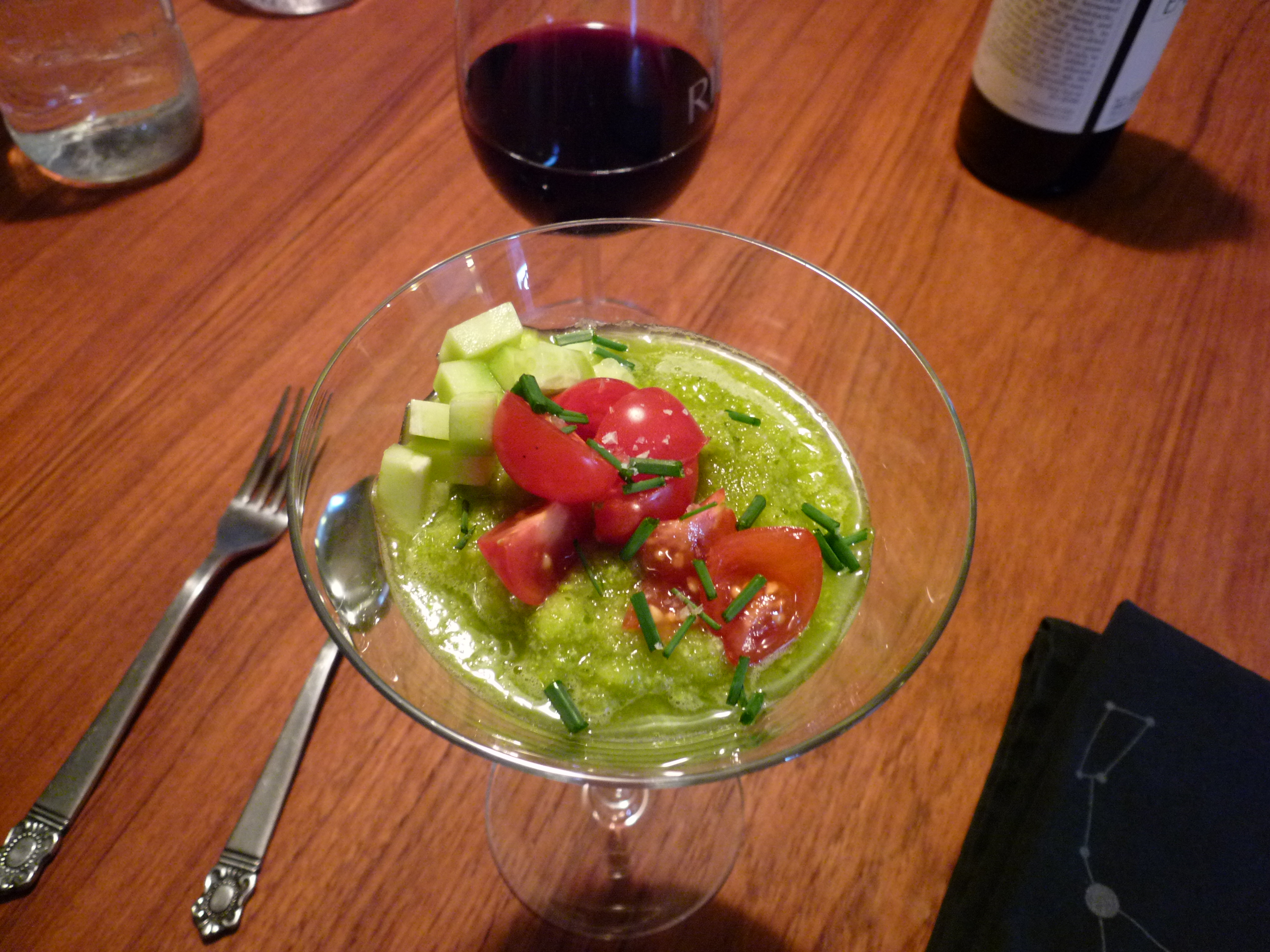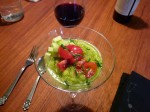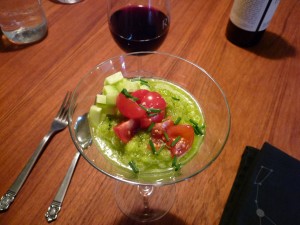 4 medium cucumbers (mine were actually pickling cukes)
2 small zucchini
2 cloves garlic
3T lemon juice
A small handful of basil
5-6 mint leaves
salt and pepper
Put all that in a blender or food processor and zap it until it's soup!
I garnished with some chopped chives, a couple of quartered cherry tomatoes and some diced cucumber.
Summer at it's best!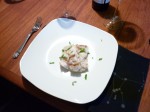 Along with the gazpacho, I served a grilled piece of lingcod. Any hearty white fish will do. All I did to it was sprinkle it with salt and pepper, a little olive oil drizzle and grilled it to perfection.
When it was done I put it atop a blob (that isn't the most appetizing word is it?) of eggplant-walnut puree, a squeeze of lemon and put a little parsley on top for color.