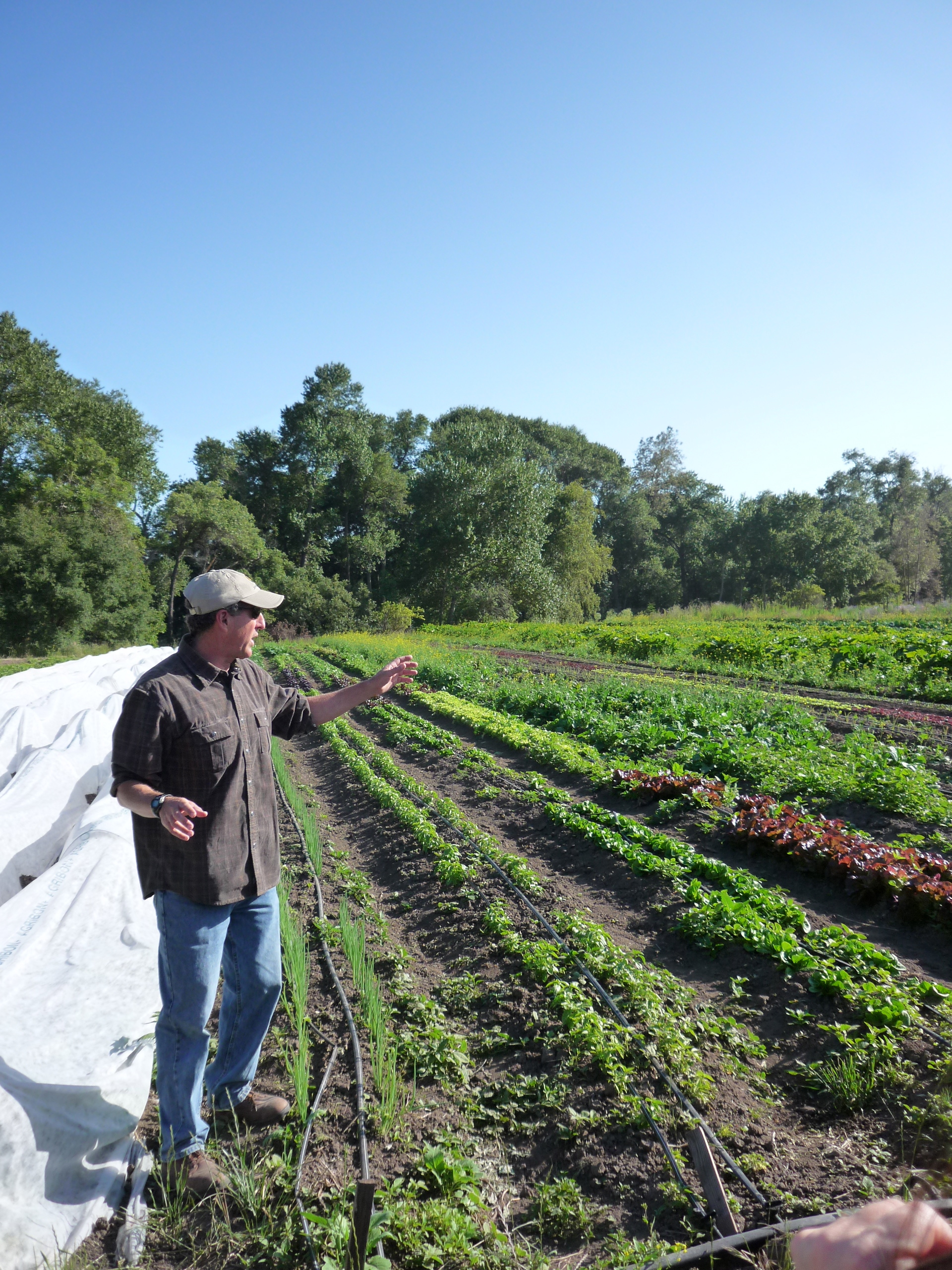 I thought the last dinner was good. This one was better. Not that there was anything missing from the first one, I just felt that this one stepped it up.
We went with 4 friends and they hired a driver to take us to and from the dinner so much more wine was consumed than at the last event. So much so, I forgot the menu there and I don't have all the details of this meal! Therefore, this will be more of a photo tour of the evening.
We gathered around to hear from Jim and Leah and then we headed around the farm to meet the goats and chickens, see the variety of crops and check out the original apple trees from 100 years ago.
Surrounding the entire farm is a deer fence. The farm bumps right up to the Soquel hills so without the fence, the deer would destroy the farm. They still have to contend with coyotes, mountain lions and gophers, but at least the fence dissuades the deer!
We wrapped up the tour and were lead down to an amazing table setting. We sat along the creek, it was absolutely gorgeous.
The first course featured farm grown spinach and beets and was topped with goat cheese made from the goats we'd just met.
It's amazing the kitchen setup they have out in the woods. Backwoods gourmet at its finest!
The shellfish dish was the highlight of the dinner (not that there were any lows!). We got loaf after loaf of bread to soak up the amazing broth the clams, mussels and squid were in. It was heavenly. I could have had nothing but this all night and been a happy foodie.
There was a course in between here of perfectly cooked, lick every bit from your finger, gorgeous quail. So good, I forgot to pull out my camera….I would have gotten quail juice on it anyway.
And dessert by candlelight was scrumptious strawberry shortcake.
The whole dinner was paired with wines from Testa Rossa vineyards and Corralitos Brewing Company beer. I even enjoyed the pink wine…it was my least favorite of the evening but I still liked it!
Good food, good friends, good times. Life's mantra.