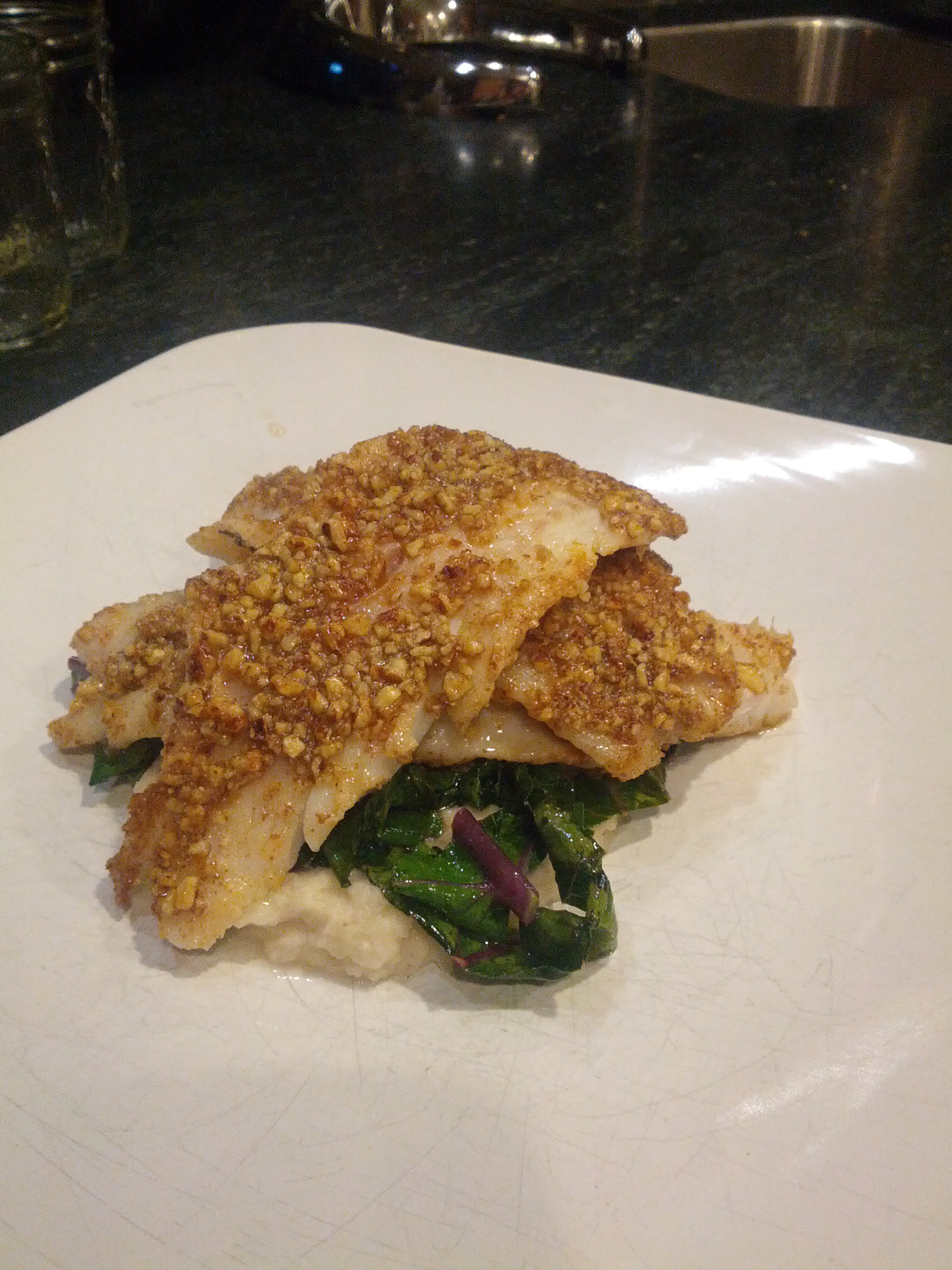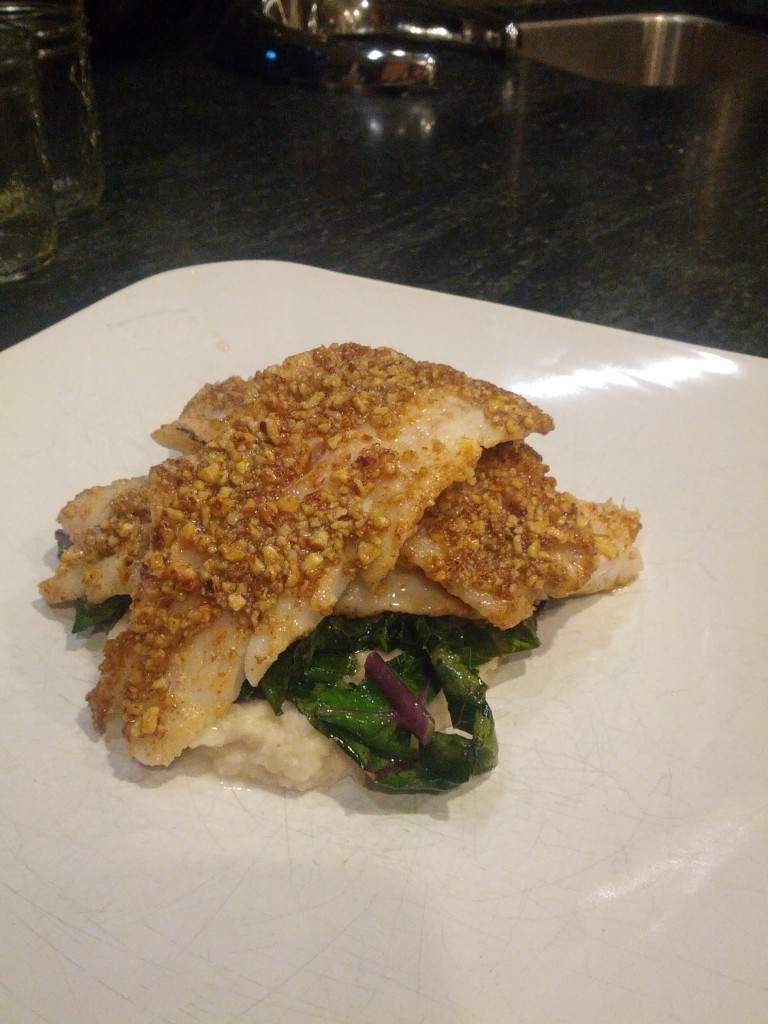 1 lb Sablefish fillets
1 egg + water (make an eggwash)
1 cup crushed pecans (I zapped them in the food processor)
sprinkle of cayenne
1 lb kohlrabi with greens
3 cloves garlic, sliced
juice of one lemon
2T butter
This dish has three elements: Kohlrabi puree (think mashed potatoes), kohlrabi greens and the nut-crusted fish. Multi-tasking is important on this one!
Part 1:
Peel and dice kohlrabi and boil in salted water until softened. Puree with 2T butter and salt to taste.
Part 2:
Roughly chop greens and saute with 3 cloves garlic. When cooked to perfection, add lemon juice off the heat.
Part 3:
Sprinkle fish with cayenne and salt.
Dip one side, the cayenne-salt side, of the fish in egg wash. Press that side of the fish into the pecan pieces until they cover the fillet. Place in hot pan with olive oil on medium-high heat until pecans form a nice crust. Flip it over before the nuts burn, reduce heat to medium and cook the fish the rest of the way through.
To serve, put a blob of kohlrabi puree, a pile of kohlrabi greens and the fillets of fish on top. Sprinkle with an interesting finishing salt.