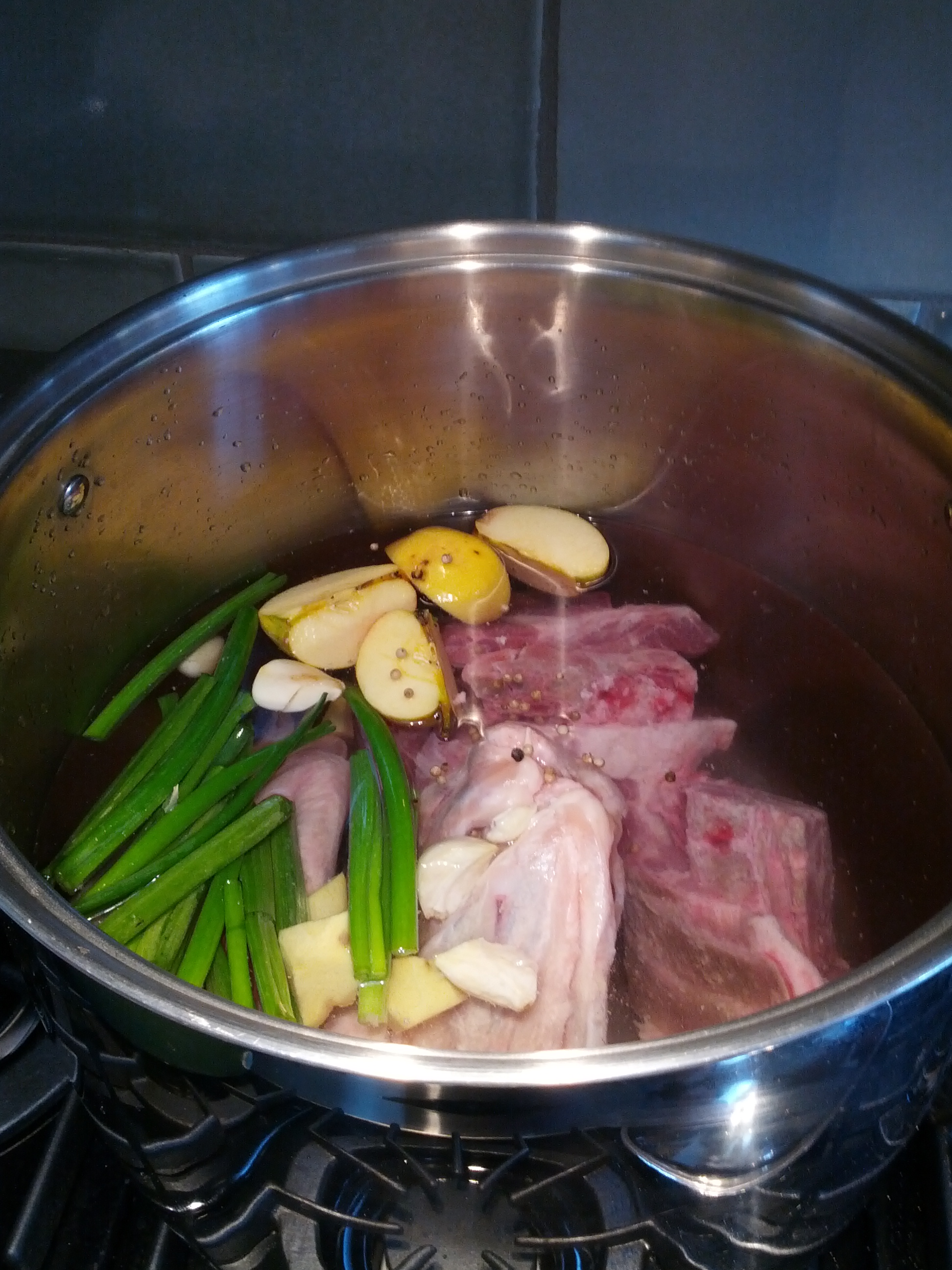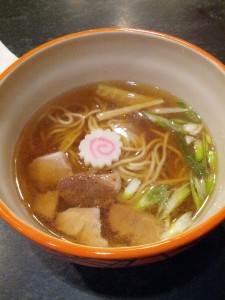 Way back in June I took a class from Pim (aka Chez Pim) and immediately after the class started remodeling my kitchen and so I couldn't make the amazing dishes I'd just learned about. Fast forward to the completion of the kitchen and then my husband got in a motorcycle accident. I couldn't dive into this project while I needed to nurse him. We were planning on having the inaugural dinner party dish for the unveiling of the new kitchen be ramen because it uses every part of the kitchen from roasting the bones to braising the pork to simmering the stock to making the noodles. I had to wait.
We finally just got to the point that hubby can walk a bit, carefully, and since we watched Tampopo with our son on Thanksgiving, we finally broke down and decided to have a ramen weekend. Now, when you make ramen from scratch, it's not a quick meal. Sure, the final assembly can be done in minutes, but the prep takes two days.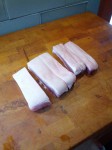 I can't share the recipe here, it's not mine to give, but I can give you a summary of the process. First, earlier in the week, I had to get 5lbs of pork bones and a huge slab of pork belly. That was a special trip to the store! Then on Friday I drove over to San Jose in search of Kansui. I had never been in the Lion grocery store before. It's a Chinese grocery the size of a typical Safeway or the like. But most things aren't in English. Shelves and shelves and shelves of chili pastes, all in Chinese, all somehow different?? I accidentally bought a chili concoction with peanuts…missed that detail. I also bought an excellent jar of chili pickled daikon. Random impulse buy. I stood in Aisle 15 for 10 minutes with a picture of a bottle of Kansui on my phone and slowly scanning the shelves. BINGO! FINALLY! Drove back over the hill with the last ingredient I needed for this adventure.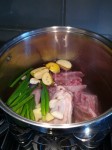 Saturday I got started on the broth. In my huge stock pot I put in the pork and chicken bones, all the other necessary bits and pieces and started it simmering. For 8-12 hours. Then I started the bone-roasting for the Shoyu Tare which has to simmer for 2-3 hours. And then braised the pork which has to simmer for 3-4 hours. Then hubby and son made the noodles that have to sit in the fridge overnight.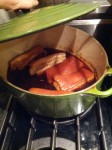 This is a serious project people. You're committing an entire weekend to pork parts and alkaline.
Was it worth it? Hell yes! I strained my broth and got it all ready to ladle up. I had strained out the tare and put it in the fridge the day before so I got that heated up. I got the pork belly out of the fridge, ready to slice.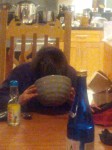 Friends came over and I rolled and rolled and rolled and cut ramen noodles. 10 portions piled up and ready to go. I set out all my bowls, got my water boiling, RAMEN WAS HAPPENING!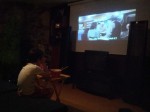 We put on Tampopo. And we ate. And we ate. I finished the first bowl, topped with green onions, spring bamboo shoots, kamaboko and pork. I was full. Everyone headed home stuffed to the gills. Then we dished up second bowls for hubby, son and I and ate at TV trays in the living room while we watched more of Tampopo! It was the first time I'd ever watched that movie and not been starving within five minutes. That is the only way to go. The chef was happy to see these bowls returned to the kitchen emptied of all the noodley-brothy-goodness.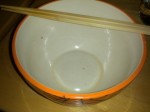 I wish we could eat this every week but I don't have 2 days to dedicate to one meal every week. This will happen again though. Even if it does completely destroy my kitchen. It was worth every pork-fat-covered pot, every dirty bowl and every broken ceramic spoon. Seriously, I should buy those by the case. I break one every time we use them!