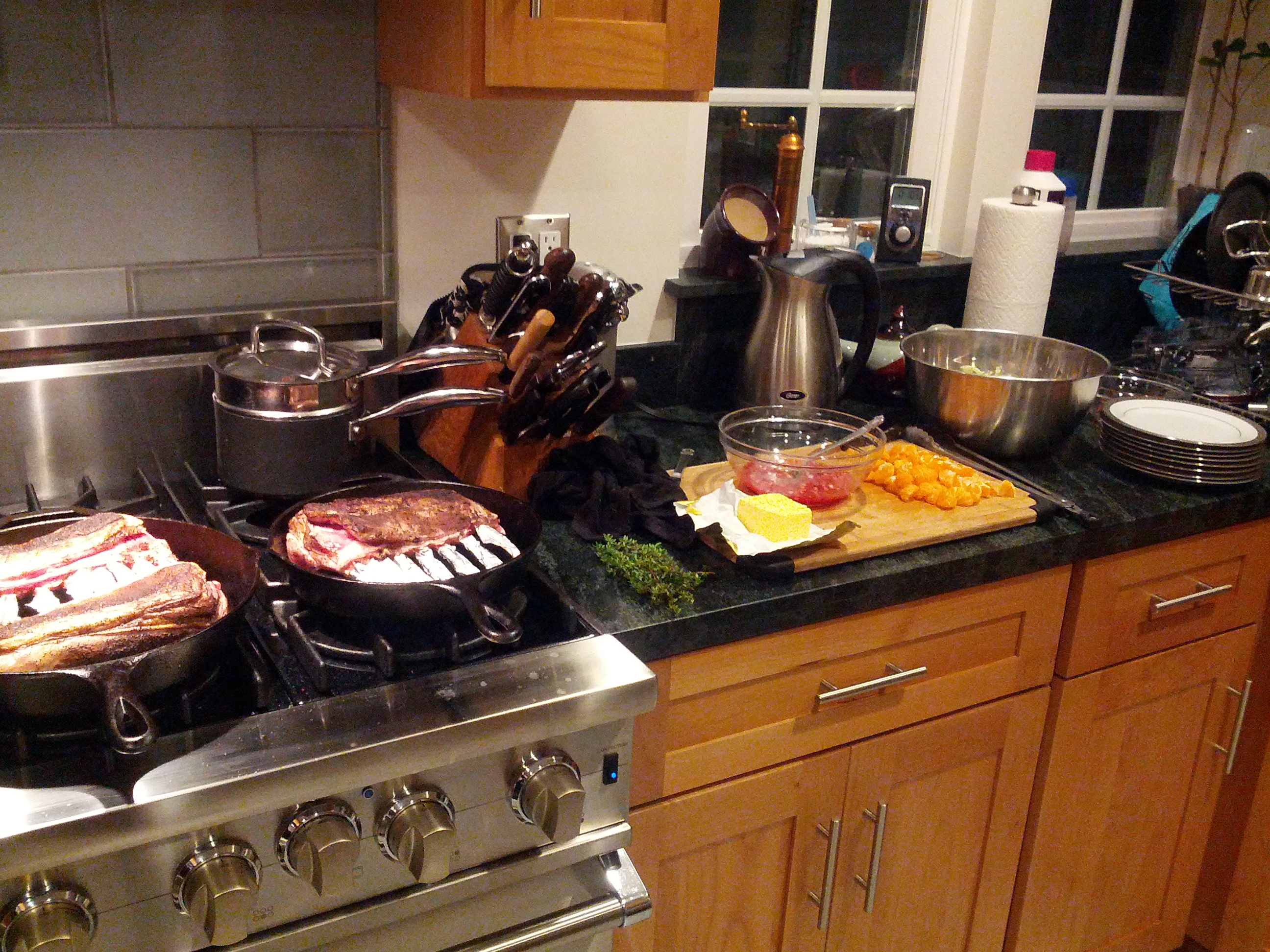 We had Christmas at about 5 different houses this year. Bouncing from family to friends and back again. We wanted to have Christmas day at our own house though. So since we'd already made the rounds, we extended and invite out to any friends who didn't have a place to go on Christmas…Christmas Orphans. We had a couple of people take us up on the offer and I decided, since it was a small group, to make something a tad fancy: Rack of lamb.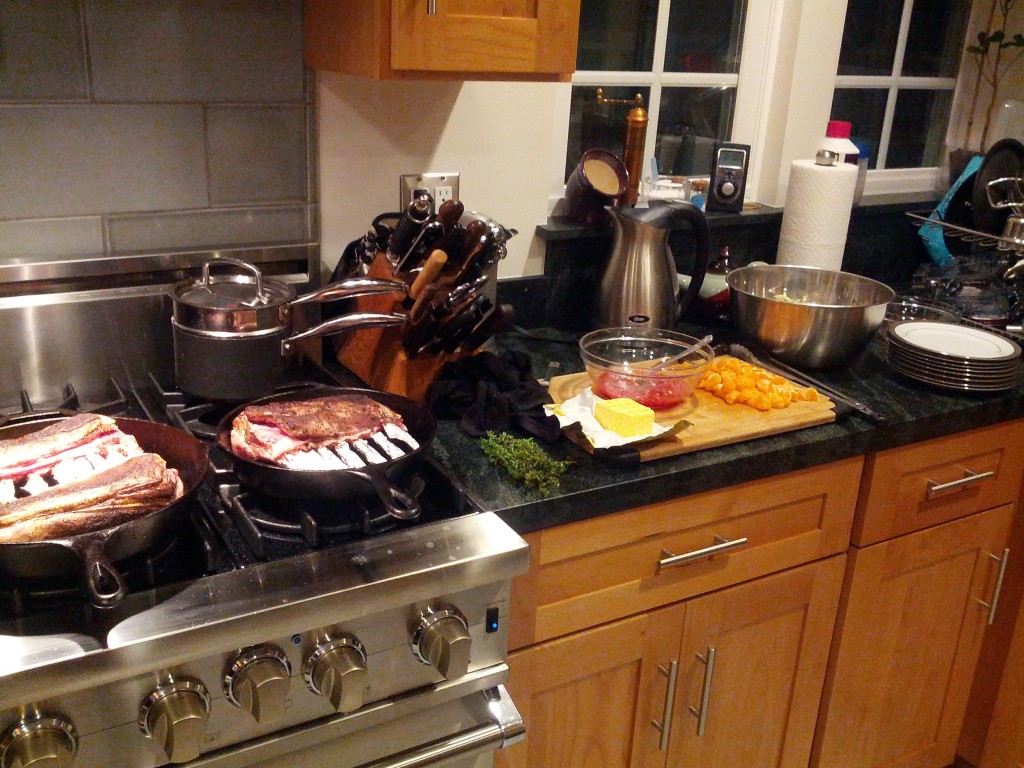 I made the recipe that I love but can't take credit for, I didn't make up the amazing combination of cocoa, cumin and coffee that's in the dry rub. I honestly would never have put those together. But it is so good and is the only way I make lamb now.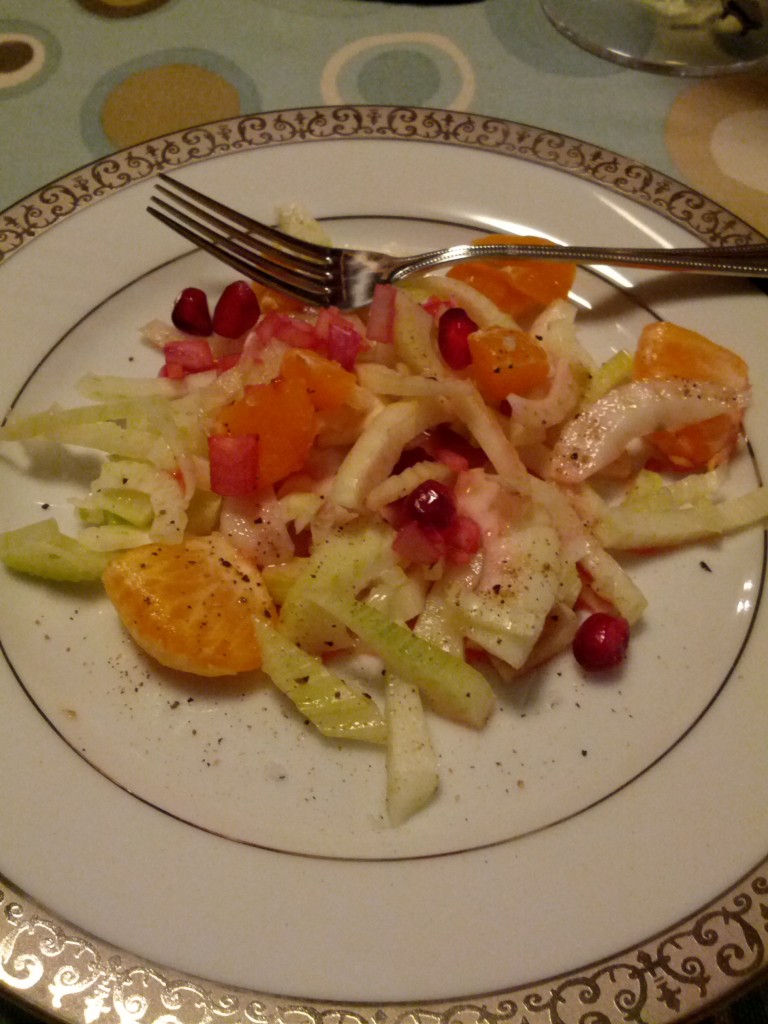 Alongside the lamb I served a simple salad of fennel, satsumas and pomegranates in a pomegranate-lemon-shallot dressing.
The lamb turned out perfectly. I had gone to Whole Foods assuming I'd be picking up lamb imported from New Zealand since it's winter. Turns out there's a northern California rancher raising lamb year-round now so I got locally raised, grass-fed lamb. I was pleasantly surprised.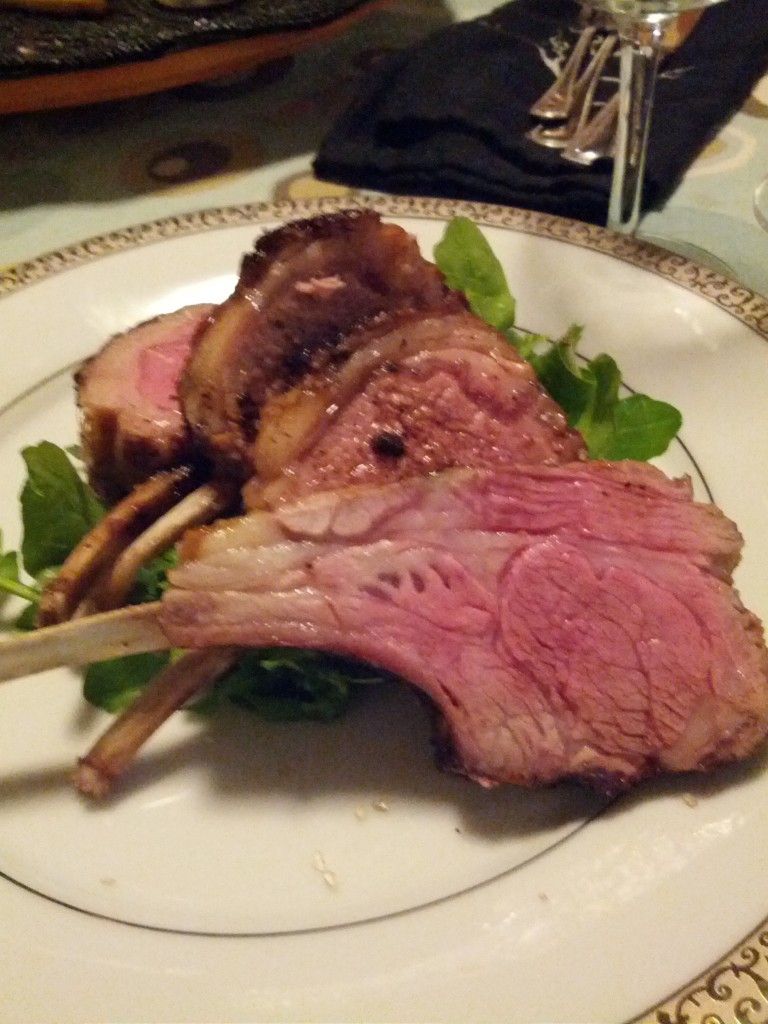 I hadn't planned dessert but my eight year old jumped in and scooped up some Mission Hill Creamery Salted Caramel ice cream and topped it with some chocolate-covered pralines we made for gift bags. Not bad for no planning huh?!
The day after Christmas we went to our friends' place for their annual Boxing Day party, had a lovely time, and came home with a bag of porcini from their "back yard." Most were dryers, one was a griller. Perfect, firm, white, awesome.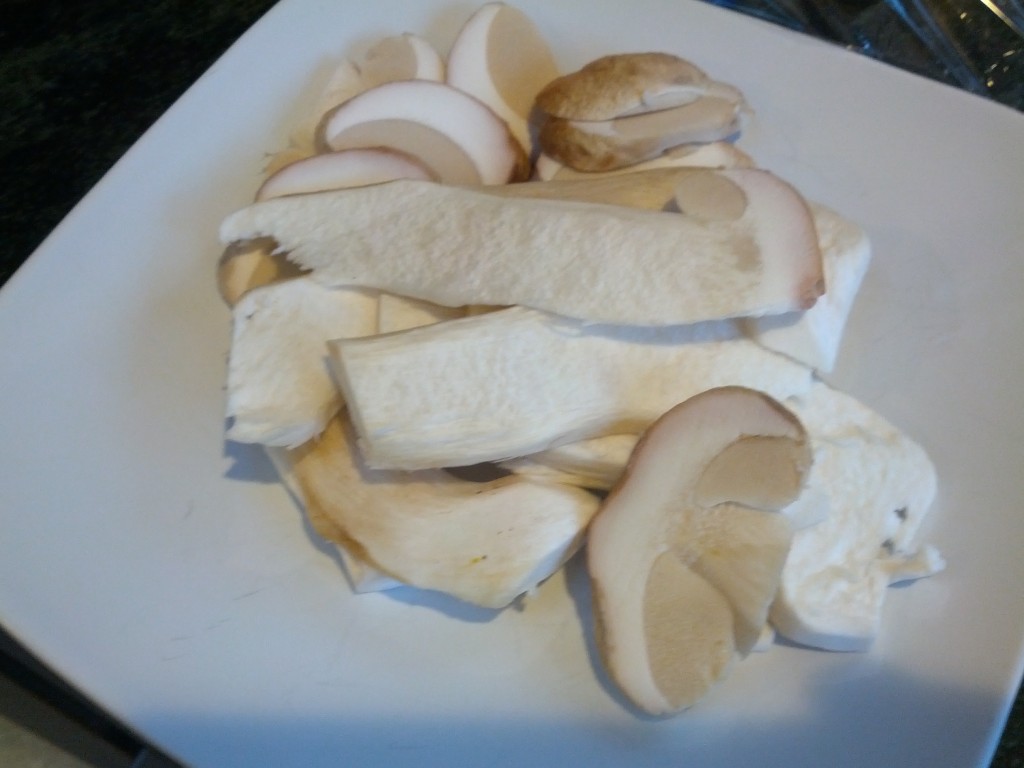 We mostly struck out on our Thanksgiving foraging trip so this was a treat.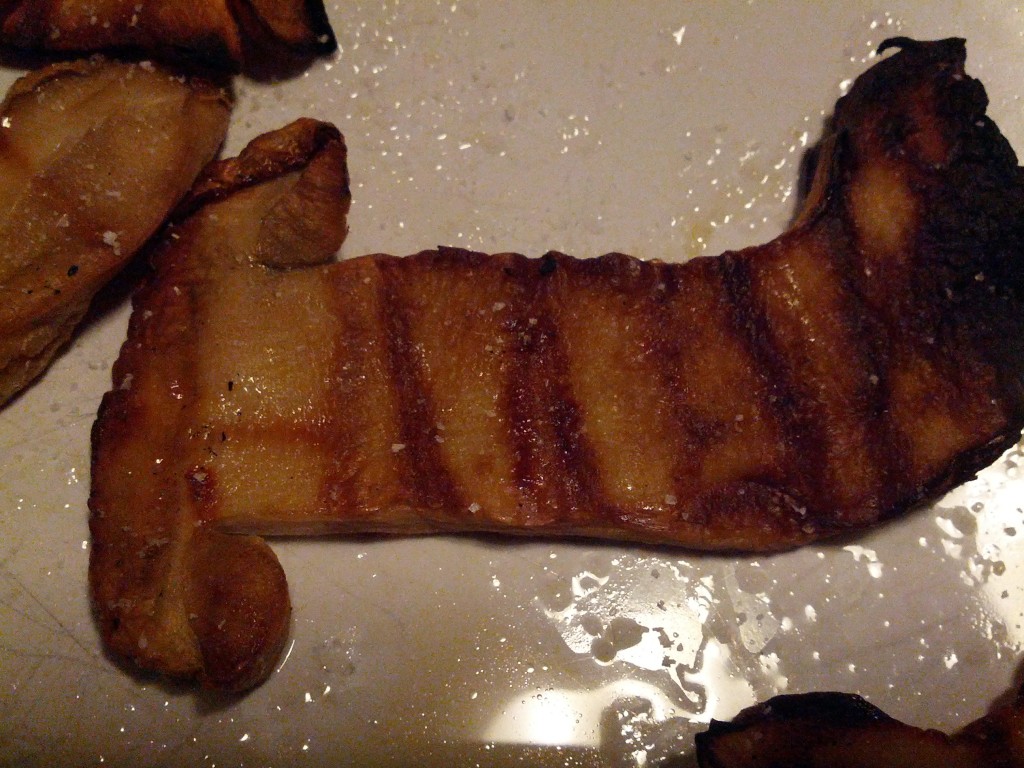 I'm finally coming up for air after the crazy holiday season. Just when I get back to the real world we'll be leaving for the Cayman Cookout again this year. Our once-in-a-lifetime crazy trip is happening again. I can't wait. I'll be reporting live as much as I can!