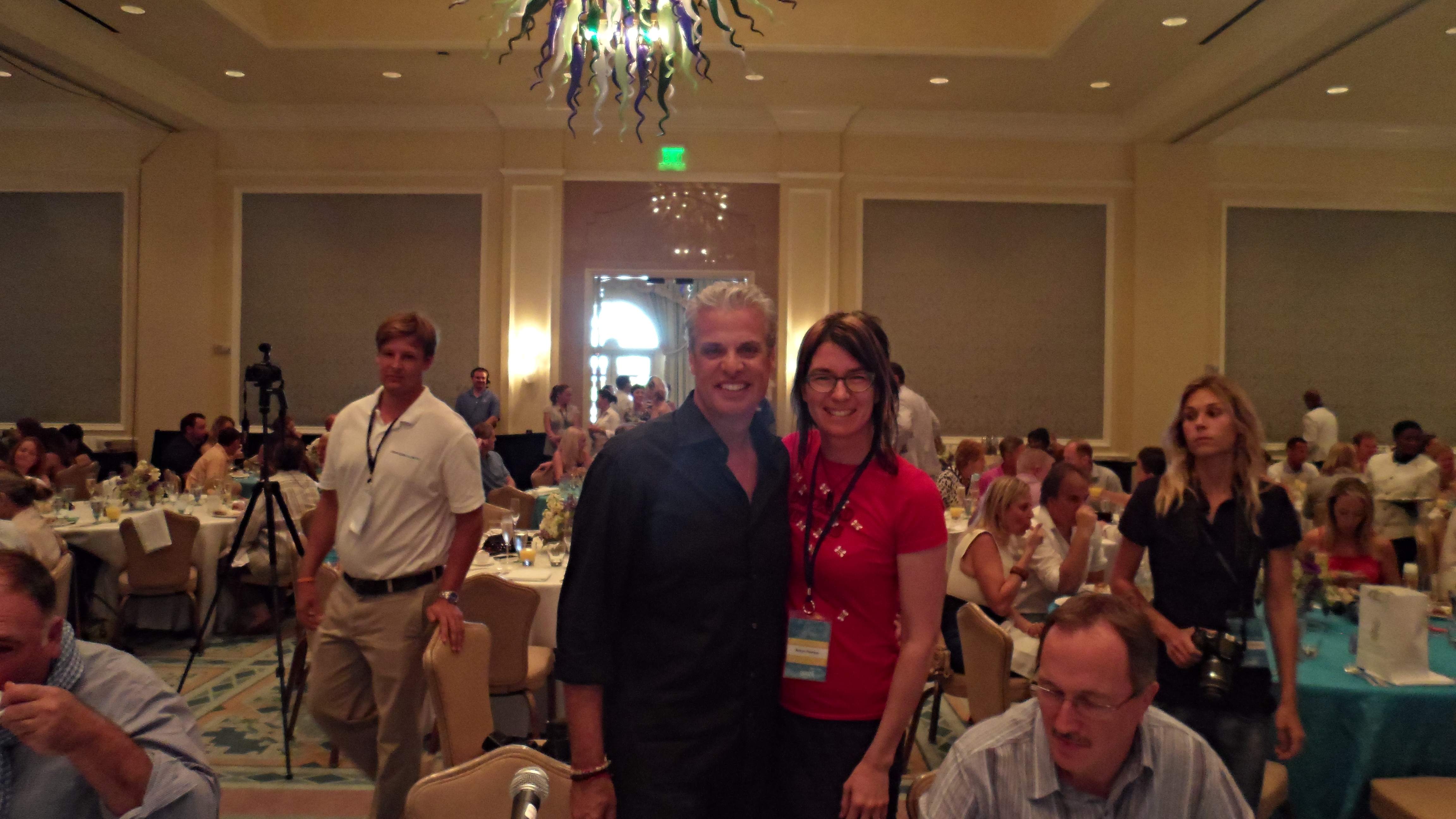 Sleeping in on Sunday morning was a welcome treat. We were on vacation, I didn't want an alarm but on Saturday we had to catch the catamaran at 9am so we had to drag our butts out of bed (very worth it!!). Brunch on Sunday didn't start until noon though so no alarm was necessary and we had a leisurely morning. We dropped our son off with every other kid affiliated with the cookout at the Kids' Brunch where they'd make their own food and be maniacs. We headed to drink champagne and eat oysters. Sure, there was a lot of other food there….I did exactly what I did last year and hit the oyster bar at least 5 times (the plates are small!!).
I grazed at a few other tables too of course: sushi, charcuterie, oysters…oh, I said that already.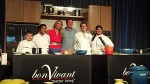 While all this is going on there's real cooking happening on stage. Emceed by Spike Mendehlson and the same blonde who didn't do a good job last year, the contestants cook with local ingredients and the curveball of pomegranate thrown in at the last minute. The judges sit in front heckling Spike and putting up with fangirls like me asking for photos.
They're all so incredibly nice. Even Anthony Bourdain but don't tell anyone.
Mo, who competed last year but got 2nd, won it this year. Her son is her sous chef. It was a feel-good moment.
Sunday is the laziest of the cookout days building up to the most stressful event which is the Gala Dinner. My husband attended, I bowed out this year. I can't deal with the pressure and I'm not even cooking! He owes me a report, the menu looked amazing and it was printed on WOOD! Not even paper but WOOD! Crazy.
While he was Gala-ing, my son and I went to Periwinkle and ate in beach chairs while watching Cloudy with a Chance of Meatballs. Much more relaxing.