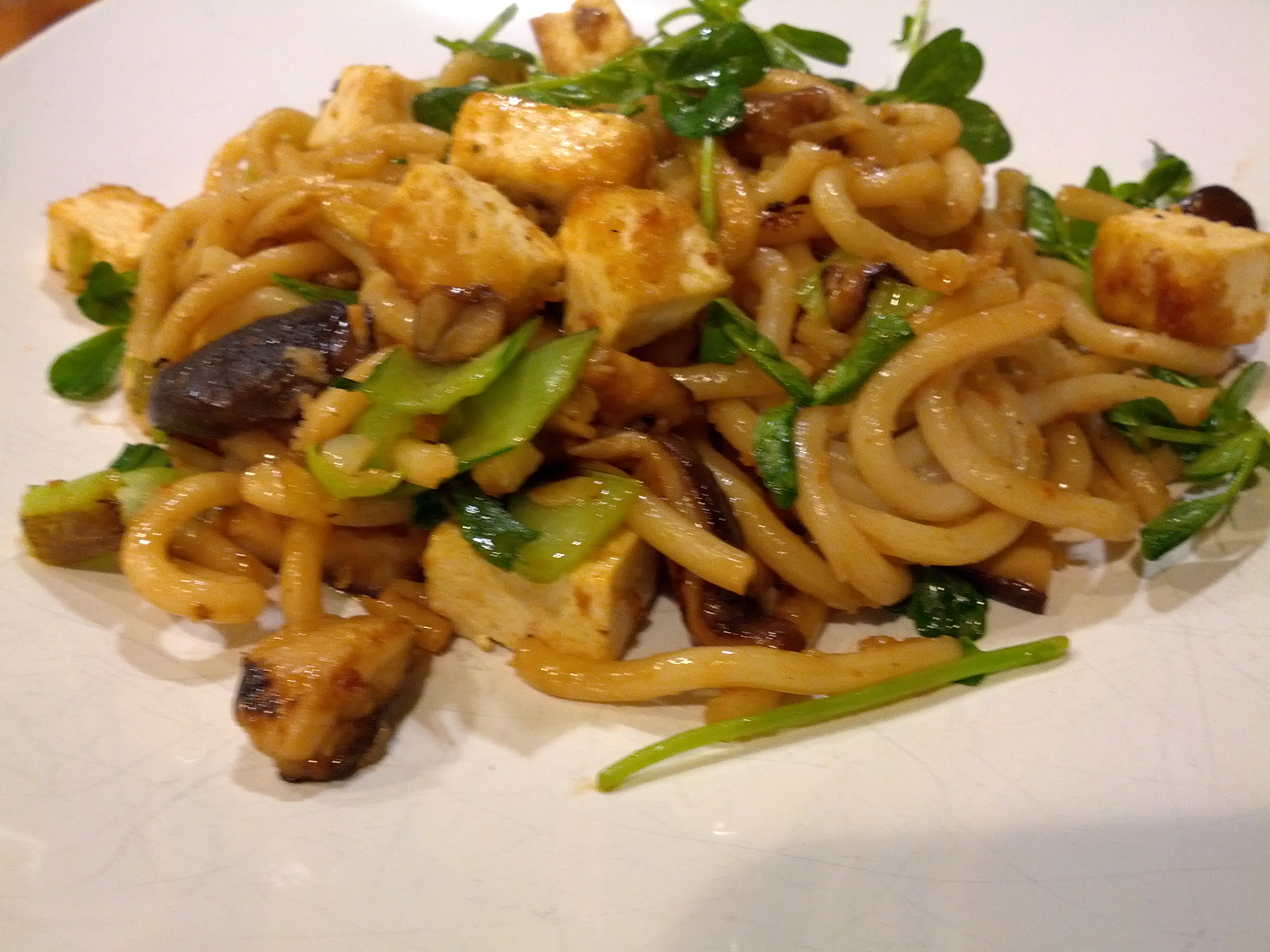 For once I pretty much followed the recipe. This one was from Food & Wine magazine's recipe of the day newsletter: Crispy Tofu with Noodles. We ate ramen three times over the long weekend. I was a bit porked out. I had veggie tacos for lunch and wanted more vegetarian fare for dinner so it was good timing for this recipe!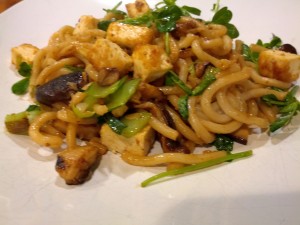 I also happened to have a couple of packages of fresh udon in the fridge. I'm not a big fan of udon soup, I like skinnier noodles in broth. This was a great way to use up those noodles.
I used shiitakes and king trumpets for the mushrooms. I followed the recipe for the whole dish but at the end I tossed in pea shoots off the heat so they just wilted from the heat of the dish. I also drizzled chili oil and a little soy sauce on right before serving.
This was a great dish. My 8 year old gobbled up the tofu, I'll make that for him as a snack. It felt healthy without being bland.