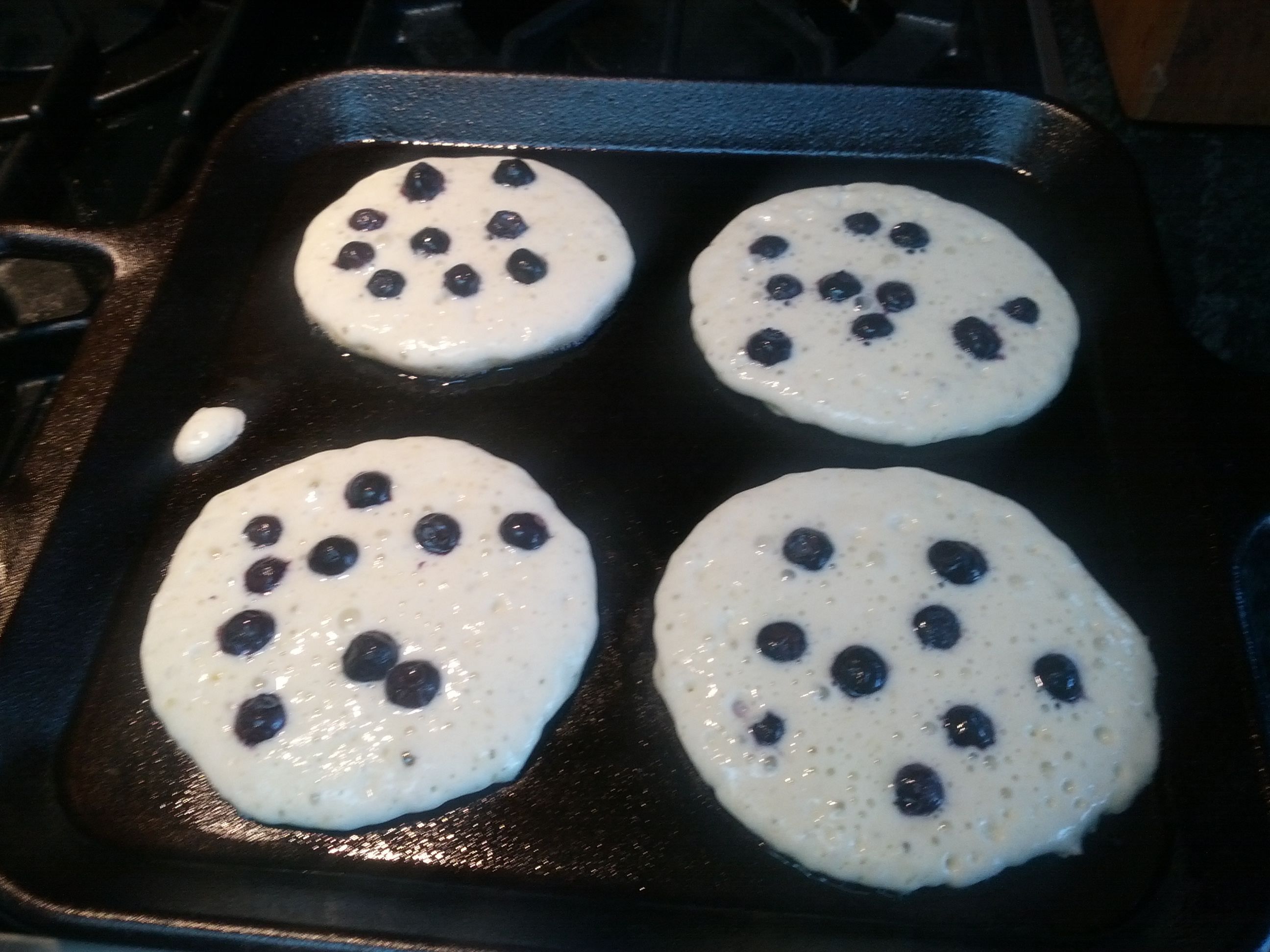 Hey, I didn't say all the inspirations would be for dinner. I got a Cooking.com newsletter that had a blueberry pancake recipe and I thought, "Sure! Why not?" I usually make waffles. I prefer them actually. But the whole point of this newsletter exercise is to change things up a bit.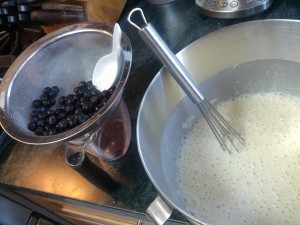 My eight-year-old helped me mix everything up and ate about a pound of frozen blueberries in the process! But they were great. He had two servings (of 3 pancakes each!) and my husband and I both had our single servings like non-growing kids.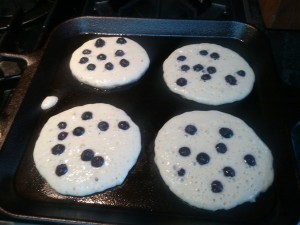 Unlike all the other recipes, I don't think I changed anything in this one because this is like baking…and we all know how I feel about baking. The measuring is important! My son measured it all out because he likes that part. I just cooked 'em when that was all done. My skillet doesn't heat evenly so they got a little darker than desired but that didn't stop us from finishing every one of them!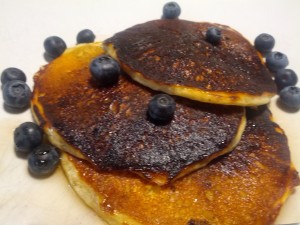 I used frozen blueberries in the pancakes and fresh as a garnish. I'd make these again.