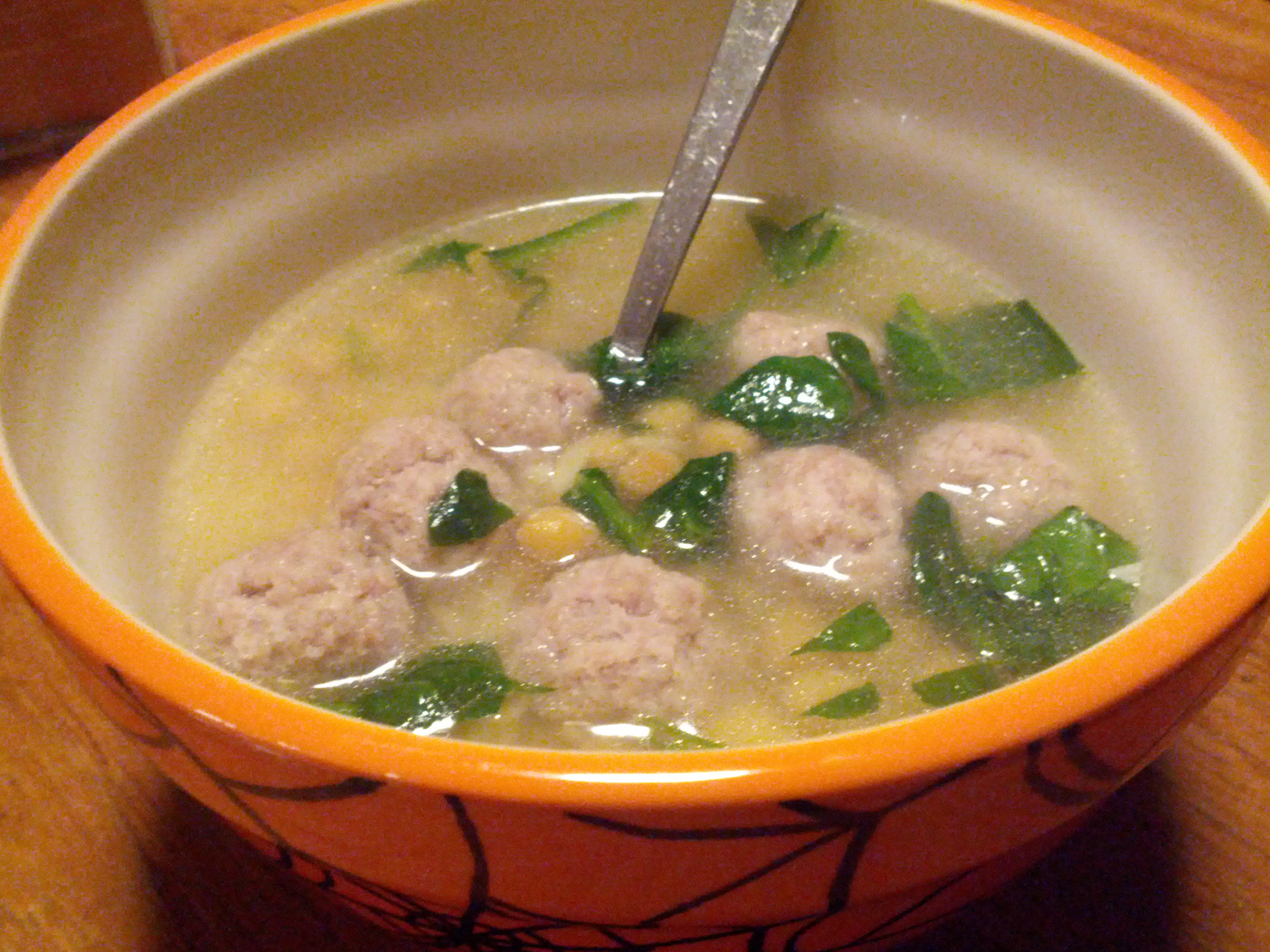 I've got a cold. I just got mostly over the flu and got walloped with head congestion. Blargh. So, I want soup. Lots of soup. It just so happened that Food and Wine's newsletter yesterday had soup! Italian Wedding Soup to be exact.
I got my frozen chicken backs from my freezer and got the stock going on the stove around noon. Simmer simmer simmer. I didn't change a whole lot in the recipe…well, I left out the cheese since I hate cheese. I added some minced garlic to the meatballs because, well, I like garlic! I put a cup of orzo rather than 1/4 cup. Oh, and I used dried Umbrian chickpeas rather than canned because they're soooo much better! I pressure cooked them for 35 minutes in my new, nifty Breville Fast/Slow Cooker. Miracles of science, I tell you! The beans cooked perfectly.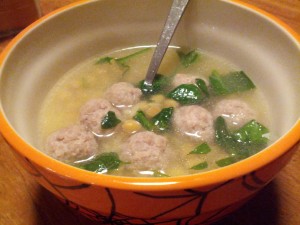 I brought the chicken stock up to a boil, added the orzo. It takes 8 minutes so I added the meatballs at the same time since they'd take 8-10. With 5 minutes left I added the chickpeas and the spinach. Oh, and salt! I undersalted everything a little bit, I had to add it at the table.
I had it again for lunch today and, although the orzo does get a little mushy after being reheated, it's good as leftovers!