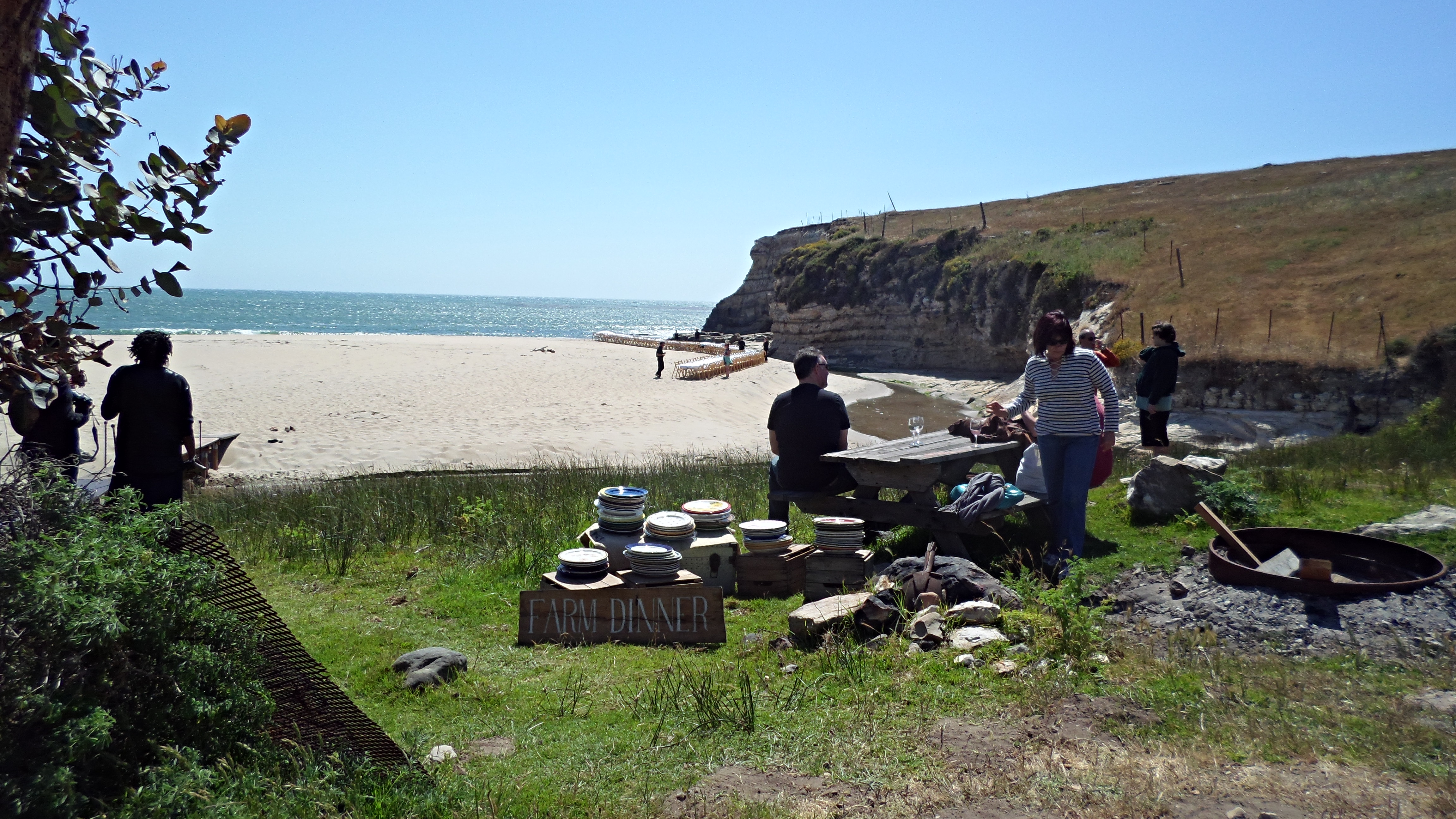 This is my favorite OITF location. You can't beat the backdrop of the Pacific Ocean and the sandstone cliffs forming the cove. The wind is a bit much but, being from the area, I knew and came prepared. Those who didn't could borrow blankets which is an excellent plan. I brought many layers that I slowly added and used all of before I ventured to the bonfire.
No surprise, the food was amazing under the direction of Central Kitchen and Flour and Water's Thomas McNaughton. The fish came from my longtime fishmongers, H&H Fresh Fish. We actually ended up sitting with them so it was nice to visit all evening and talk about life beyond what fish I was buying.
My favorite dish of the night was the grilled squid. I could have eaten all 8 portions put in front of us family style. I'm always interested in squid done in new ways. It's a seafood that I've made and it's been amazing and other times just not right or slimy and blechy. This was amazing.
Sadly, we aren't able to attend another Outstanding in the Field dinner until December. I'll just have to savor the pictures and memories of this one until then.