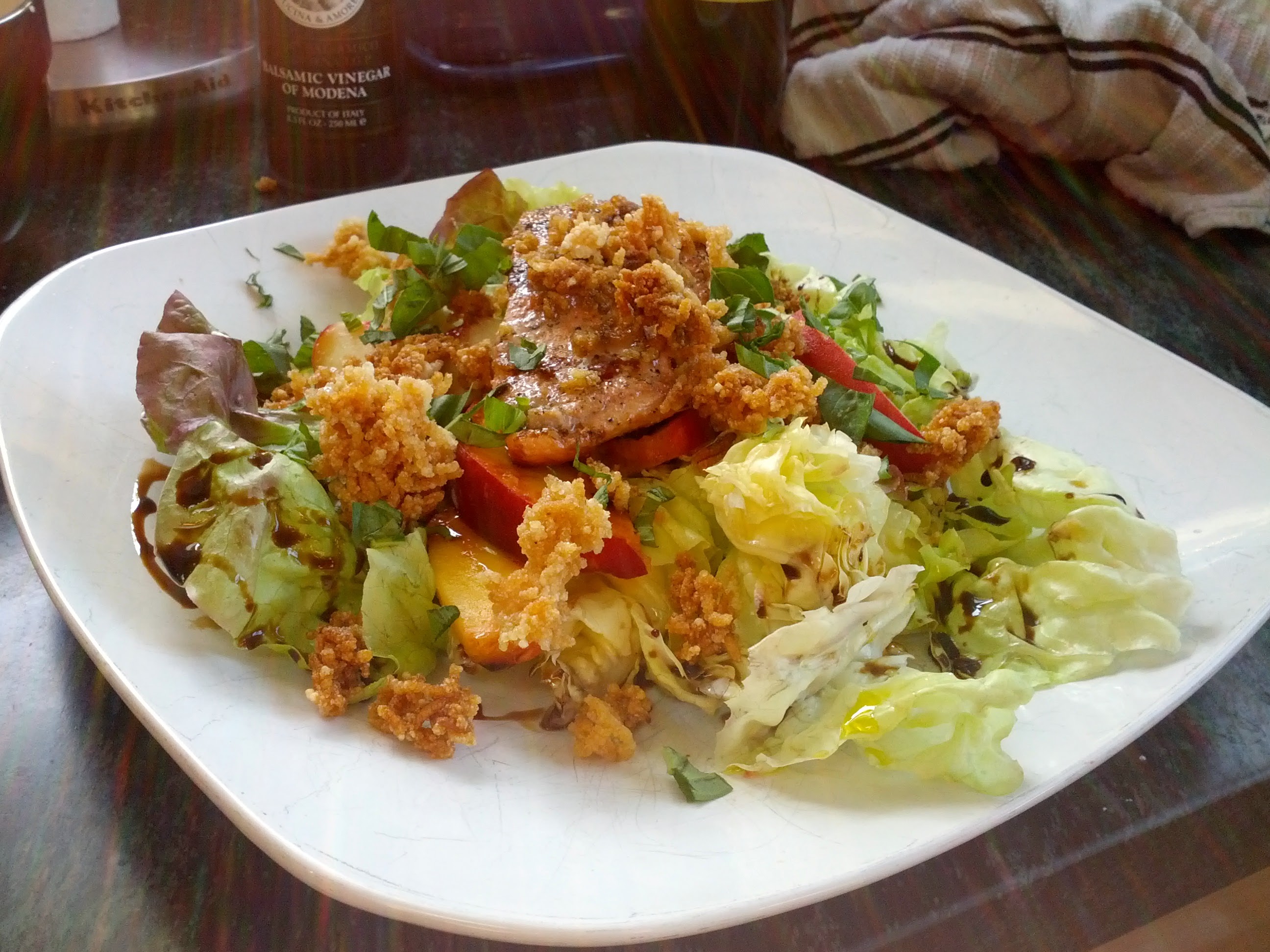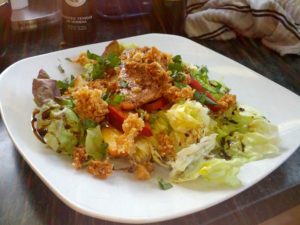 The flavors of summer make dinner so simple. I wanted to make the yummy crispy rice again but didn't want asian flavors so I just started gathering things from my CSA, the farmer's market and the pantry.
I assembled lettuce, sliced peaches, green beans (not in the picture, I forgot them at first!), basil, pan-seared salmon and crispy rice. Then I drizzled some really good, aged, balsamic and some olive oil I'd just picked up at our downtown olive oil store that I finally went into after meaning to go for a year!
The salad had so many flavors of summer, it was sour, sweet, crunchy, salty. It had it all.