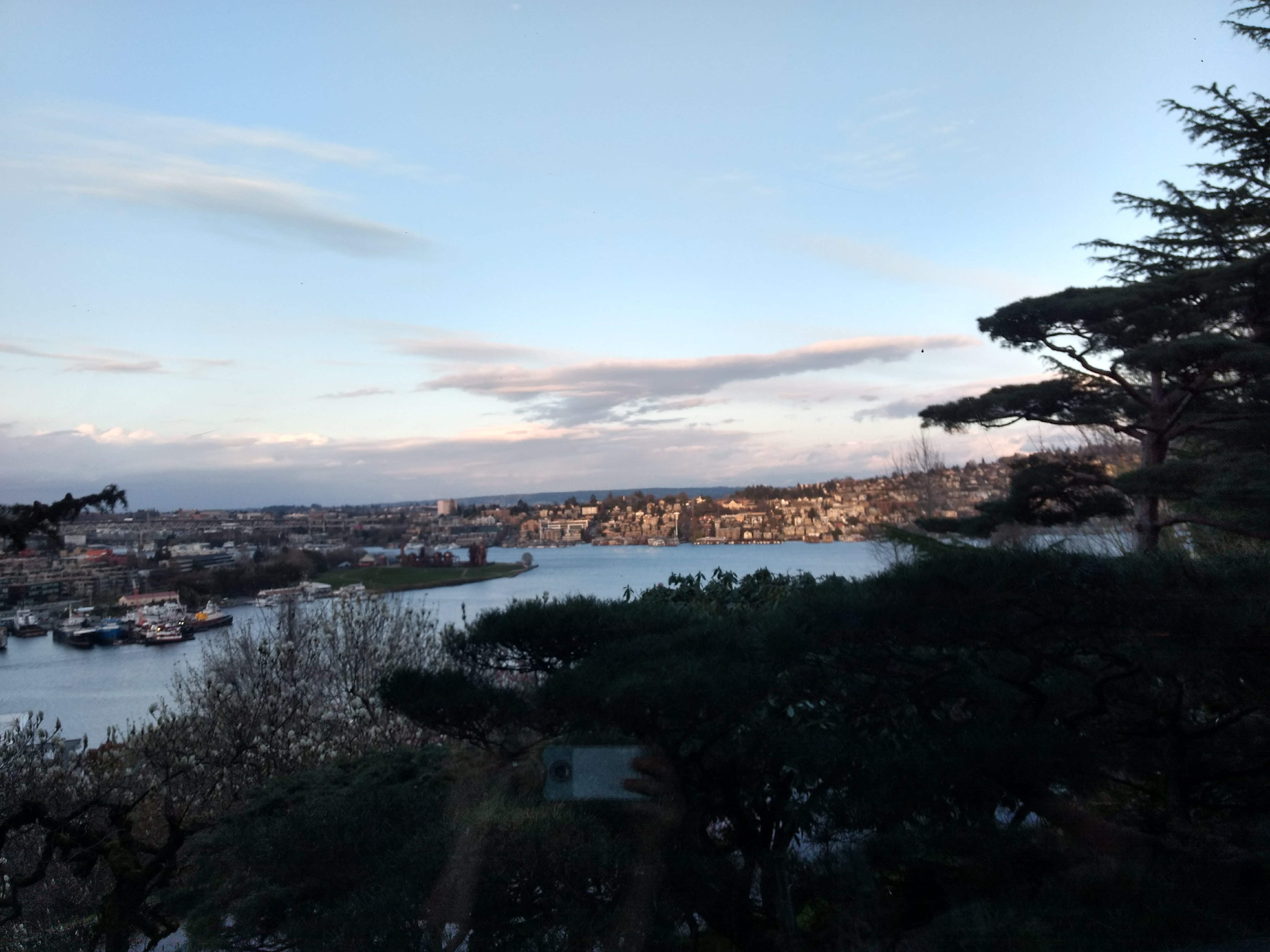 The view is beautiful. The staff is attentive and wonderful. This is a romantic date spot. The food was good but … Let's just dive in, shall we?


I went back to 2010 and looked at my review of Pacific's Edge in Carmel. Why? Because Canlis looks almost exactly like it. The architecture is almost identical. Turns out the approach to food is the same as well. I should have been tipped off by the comment that if
a man is seated next to the window, he must leave on his suit jacket ("Attire: We are a dressy, fine dining restaurant and we ask that gentlemen wear a suit or sport coat if possible (pro tip: many of our window tables require one". WHY? Funny thing is that the windows overlook a distant bay, bushes, and a road down below where no one could see in anyway. This is a place to go to impress your date, to be seen eating at the fancy place, to be treated like you think you deserve.


Highlights? Beef carpaccio–EXCELLENT. I think that may have won the prize for the night. The classic Canlis salad was a nicely dressed salad. The fluke was great quality, fresh but paired with some confusing sauces.


Round two had abalone lost in sauce…poor little abalone. I think the rutabaga was the best course of this round which was a surprise. And the dumplings because…DUMPLINGS.
The main took forever to arrive. We sat until the sun went down and kept waiting. The lighting was incredibly dim so when my son offered me a bite of his lamb dish, I got a bit that was entirely fat. I was disgusted and sad. He said the meat was good but I couldn't recover from that. One: I would assume the cut would be more refined, that an entire bite of fat wouldn't even be possible. Two: I like to see my food. I got the ribeye. It was good. A side of "wild mushrooms" was offered. Not wild. Oyster, shiitake and button. Pork was nice and moist. I think it was my favorite.
Desserts were great. The chocolate was decadent, rich but with a light texture. The souffle was YUGE and pillowy.
I guess after dessert we were supposed to sit and enjoy the dim romantic atmosphere but we were waiting for our check.
This is full of lots of complaints, I know. It wasn't awful by any means, we had good food but I hate when I feel like I'm only paying for a date-night-like atmosphere and there is also food. I don't give a flying patootie about atmosphere, serve me in a subway station. I want the focus on the food and leave the (incredibly talented) piano player cranking out the hits of yesterday and today for someone else.