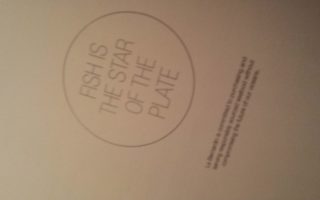 1/23/18 Update: I made this again, I forgot to take pictures again. D'oh!!
I don't want to lose these recipes or the changes I made to them. I will add photos when I make them again for January Christmas (a relatively newly formed tradition in my family that is much easier than getting together on December 25th!).
Salt Cod Brandade. I subbed juniper berries for the allspice berries and I left out the nutmeg. I only put butter and breadcrumbs on top and broiled briefly after baking to toast the bread crumbs. It started out gummy when I put it in the baking dish and I was worried but it was incredibly fluffy when I took it out for serving.
Le Bernardin posted about their Salmon Rillette a few days before Christmas. It's one of my favorite dishes both there and at Bouchon. I made my own mayonnaise but aside from that I followed the recipe (odd for me!). It just says "mayonnaise" but I couldn't imagine just throwing some Best Foods into this amazing fish. Oh, I also used finely chopped green onions instead of chives but only because I forgot the chives!
The recipe is in Avec Eric but also online here.