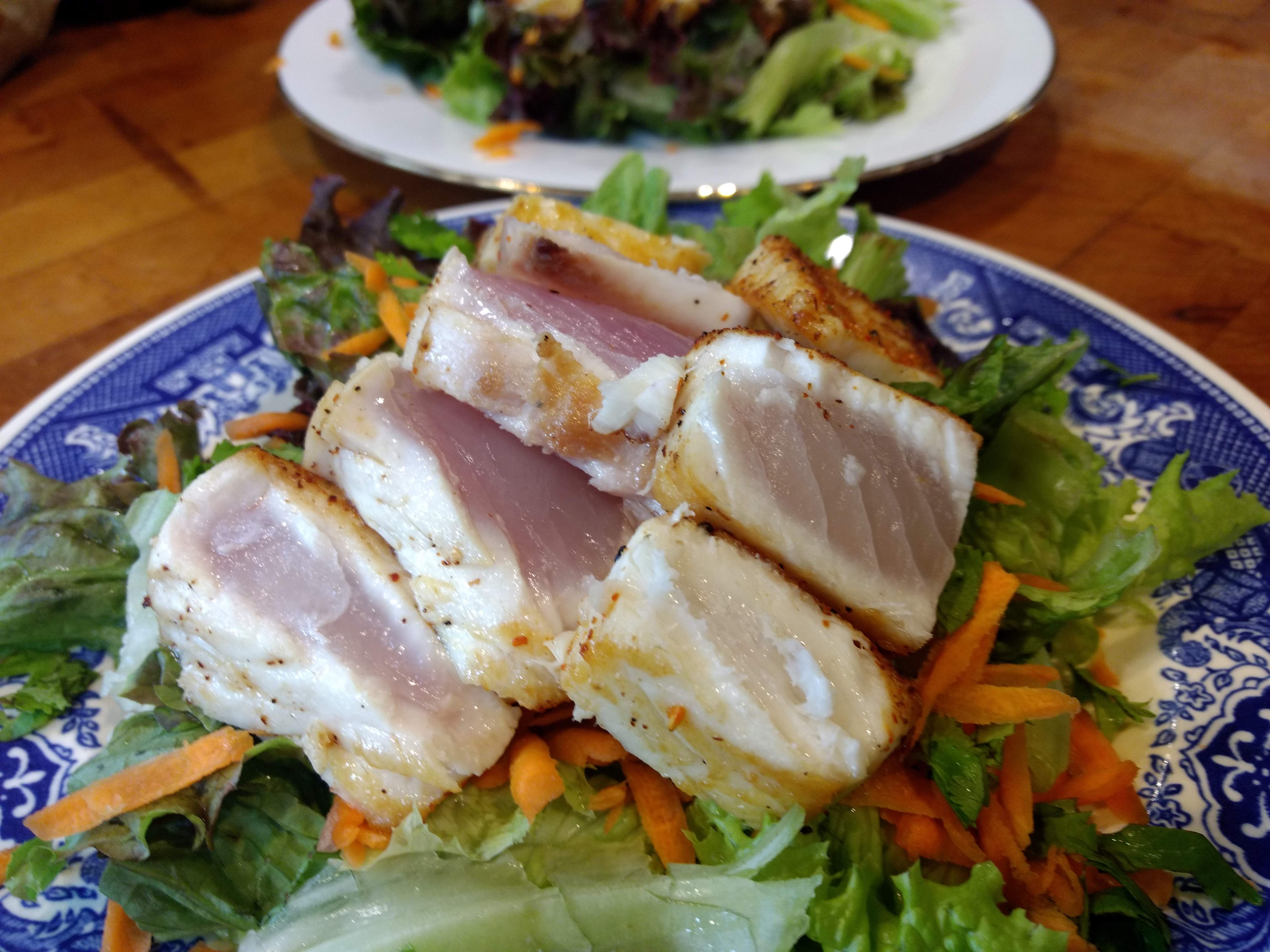 I got beautiful ono from my H&H Fresh Fish CSA/CSF and it just made dinner easy. A simple salad with some grated carrot and a bit of cilantro. A dressing of lemon juice, a little orange juice, and a minced garlic clove, salt and good Stonehouse olive oil.
I seared the fish with just a generous sprinkle of salt and some nanami togarashi on one side.
That's it.
It was delightful and took all of 15 minutes to prepare. Can't beat that on a week night!