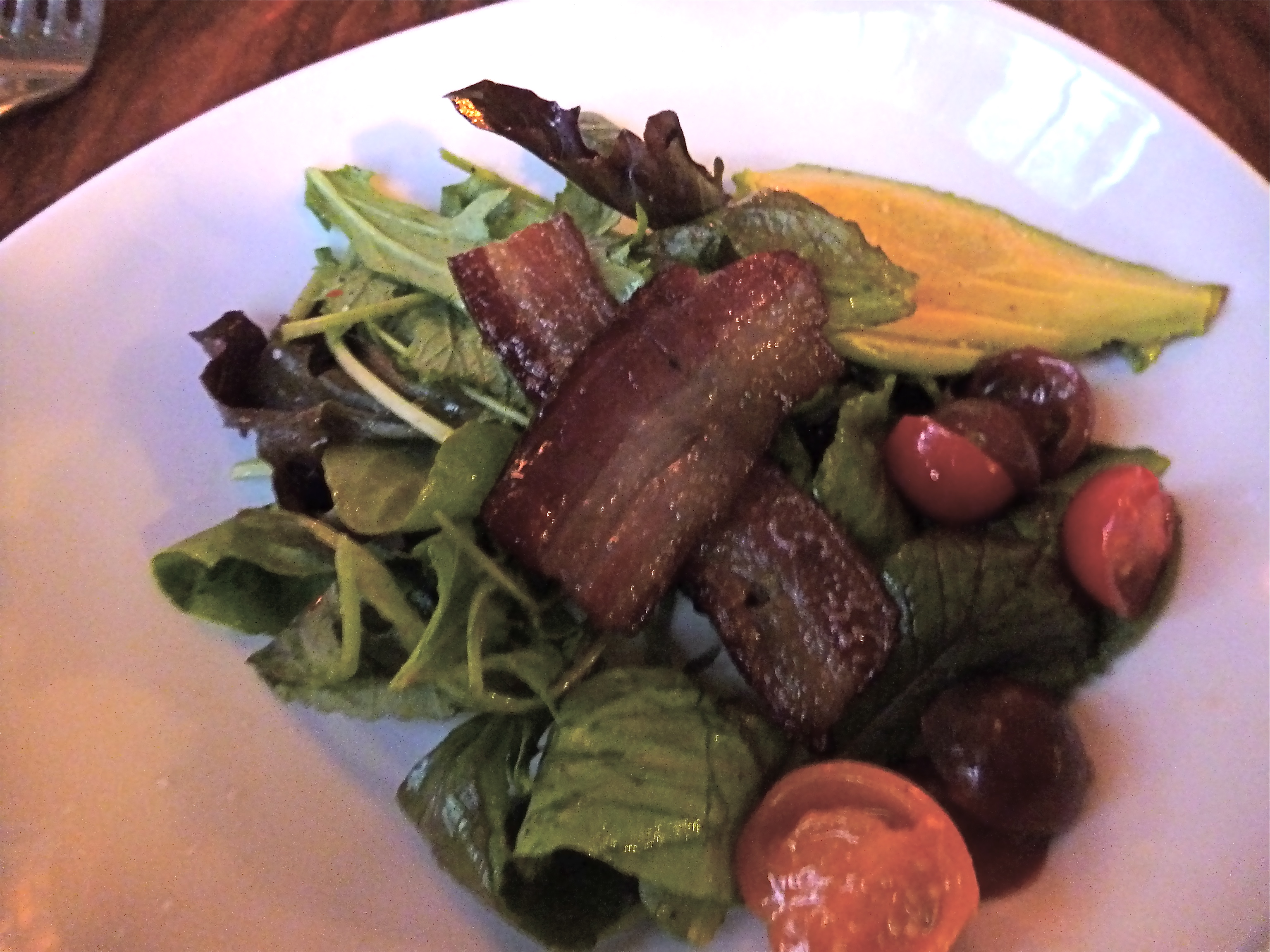 JoLe
1457 Lincoln Avenue
Calistoga, CA 94515
707-942-5938
We used to go to Calistoga just about every year. We'd go in February, off-season, rainy, cheaper, but just as tasty and relaxing. Since our son was born six years ago, we've only been twice. This trip makes three times. Every time we go, I say, "We need to make this happen more often!" The main reason I said that this time is JoLe.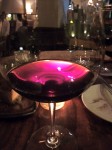 I honestly can't remember exactly how I found JoLe. I was looking for somewhere new to eat in Calistoga. We've done All Seasons Bistro and Calistoga Inn multiple times. Somehow I stumbled upon this wonderful farm-to-table restaurant and knew I had to try it.
We spent the day at the spa: mud+jacuzzi+massage=body-jello. I'm sure that contributed to my overwhelming drunkenness by the end of dinner! Still, I enjoyed every bite and every sip. But I'm getting ahead of myself.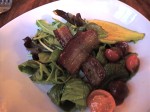 JoLe does a tasting menu but it is unlike most tasting menus out there. You get to choose whatever 4, 5, or 6 courses you'd like from the menu and it's not for the table but per person. That works well for picky me! We started with Forni Brown & Welsh Mixed Greens: Cherry tomatoes, avocado, bacon . Translation? BLT-Avo without the bread. An Atkins BLT if you will. So, so good. The bacon wasn't too smoky, which I don't like, it was more just salty and porky and there was the perfect amount of it for the salad.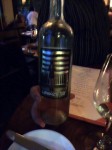 The next course held a bit of a shocking win for the sommelier. He brought me pink wine. I don't drink pink wine. Maybe it's the goth in me, I just can't do it. I don't even like Domain Tempier Bandol Rosé. This one was called Lorenza. It was from Lodi. None of these things were going to make me like it more. It was paired with Bobby P Tomato Salad: Heirlooms, ricotta, pesto. Well, firstly, I left of the ricotta and they put the pesto on the side which I didn't eat either because it had cheese in it. So, I had my gorgeous plate of tomatoes drizzled with some balsamic. No complaints here, I only eat tomatoes in season and I know that in the very near future they will go away and I'll be tomato-less for at least 9 months. A bite of tomato, a sip of PINK wine….wow! Most wine doesn't clash with tomatoes but not many actually pair with them. This one did. The tomatoes gave the wine a tomato-water flavor. It was incredible. I've never had anything like it. Kudos to Dan the sommelier!! (After far too much wine, my husband actually high-fived him…My husband doesn't high-five…embarrassing now but it felt justified then!).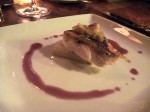 The next dish, Pink Snapper: Melted leeks, salsify, red wine reduction was beautiful. I make a lot of fish and we have, to quote my husband, a stupid amount of Pinot. So we pair fish and pinot all the time. We go against the grain you know, fish and red wine–shocking! I like them together and it was no exception here. The thing I fail at is getting the fish skin to crisp up. The waiter informed me that I should start with a cold pan (like with bacon). It makes perfect sense. I always start with the pan hot and it doesn't render the fat under the skin and it gets soggy.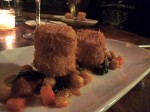 The Black Cod Croquettes: Chick pea, spinach and chorizo stew was a huge win. I'm not big on deep fried stuff. Fries, done right, are way up my list of favorite things, otherwise I'd rather have it pan-seared than deep fried. The exception being these amazing croquettes. The weren't at all greasy, they were perfectly cooked through, they were complimented well with the spinach and chorizo. A surprising favorite of mine.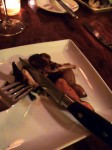 You may notice that the wine descriptions are disappearing and the food descriptions may get a liitle vague. To be honest, the whole evening gets a little vague. I remember clearly my pure bliss in eating the Quail: Broccoli rabe, figs, balsamic brown butter…however I don't really remember why. I raved about both the quail and the wine pairing. What that wine was and why I loved it so is forever lost in a wino haze. Occupational hazard really.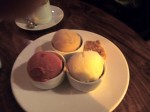 Now we're to the point in the evening that I know happened. I have photographic evidence. I know I thought the sorbets were great. I even remember favoring one over another. What flavors were they? Wouldn't you like to know!! I guess you'll have to just go to Calistoga and have them for yourself. Of course, they'll be different flavors depending on the season but I'm sure they'll be just as good.
I think this is still considered an "up and coming" new restaurant. I think it will go far. We were completely bowled over by the food and the talent of the sommelier. I hope we can get back up to Calistoga again before reservations for JoLe become too hard to come by! And next time maybe I'll get the 5 courses instead of 6, I was more full and drunk that I really ought to have been…yum.