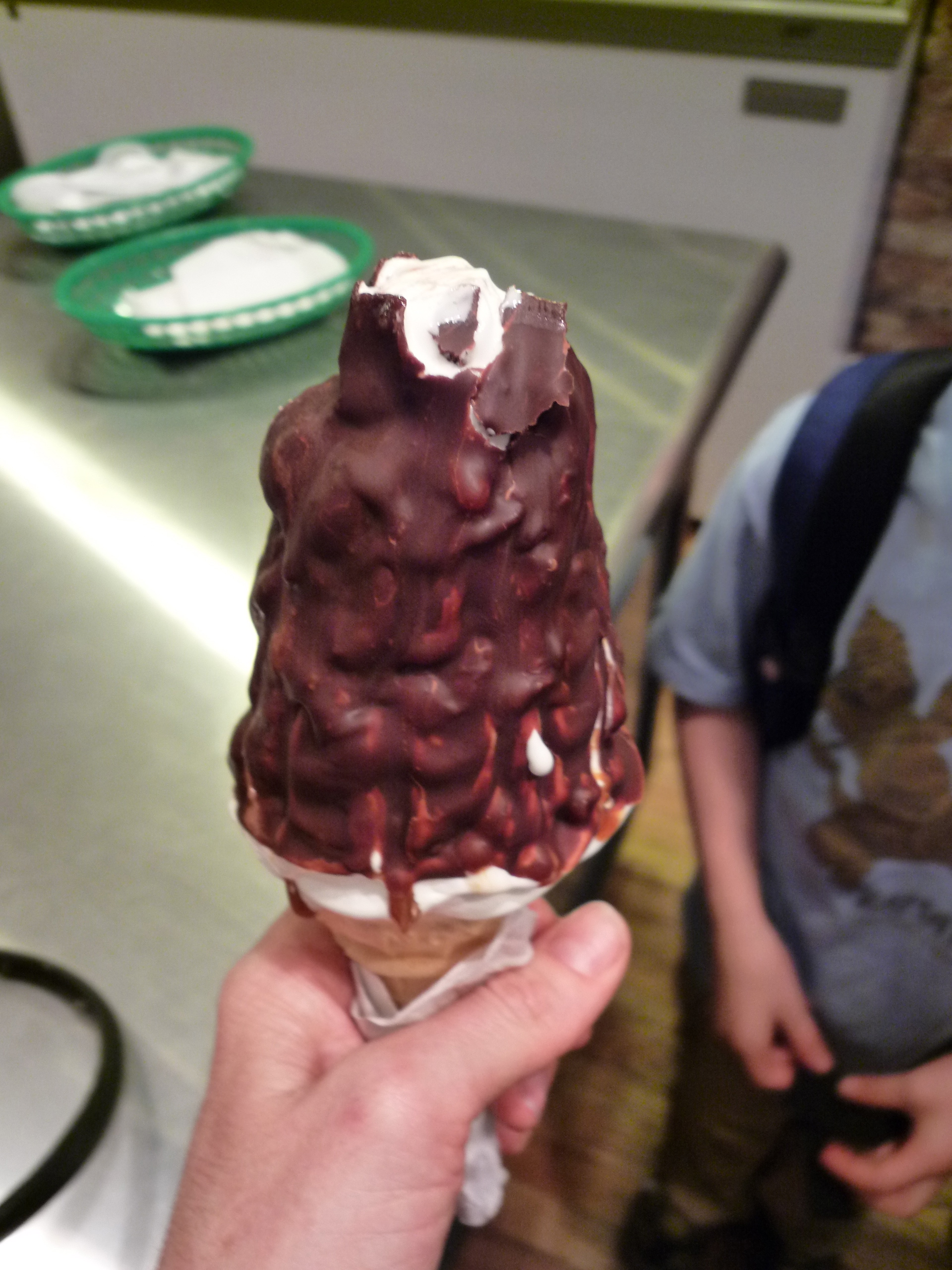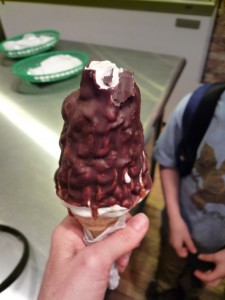 This is worth a walk to the East Village. And you really should walk a long distance so you also have to walk a long distance back. These ice creams are not dainty little scoops. This is a huge, amusement park-sized, dipped soft serve cone lined and dipped in goodness.
I got the wonderfully named "Salty Pimp" (Vanilla Ice Cream, Dulce de Leche, Sea Salt, Chocolate Dip). Possibly the best part of the name was my seven year old son debating whether or not he should get the Salty Pimp. He ended up with a nutella-lined cone with vanilla ice cream and rainbow sprinkles. The concoction was as big as his head and he ate the whole thing. Luckily we had to walk back to west village so some of that sugar wore off!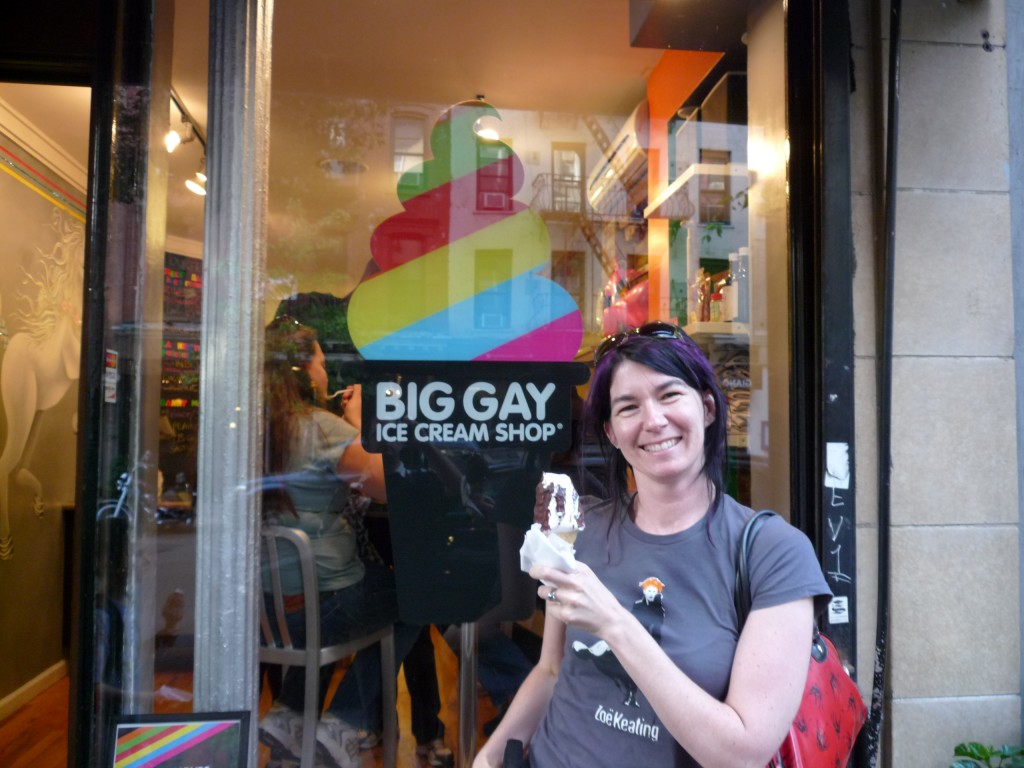 The people who run the store are lovely, the toppings are amazing, the menu is vast. It's not your boardwalk soft serve.
A definite fun NYC pitstop.