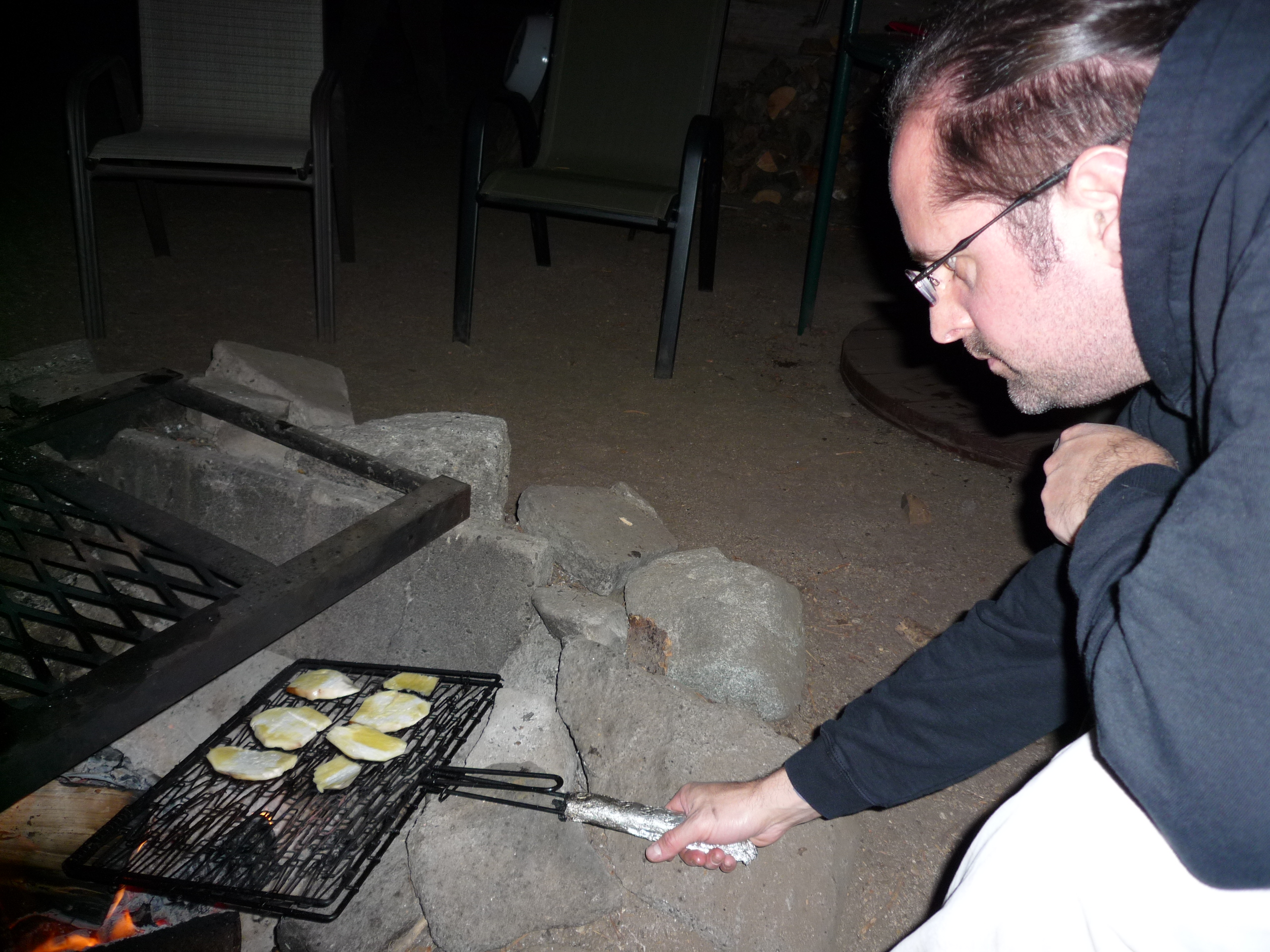 There's no reason not to eat well when you're camping. I packed my CSA and garden veggies, chicken and eggs up and hauled them to Lassen National Park for a weekend camping trip. Before we left I cut the chicken into pieces and put it in a ziploc with wine wine and herbs so it was all ready to go.
I always pack my knives with me wherever I go so it's quick and easy to prepare everything. The potatoes go into foil with onions, garlic, butter, salt and pepper.
The tomatoes don't need anything but salt! When they're straight from the garden, they need no additional flavoring.
When we go to my dad's cabin, we cook many nights over the campfire but we also have a propane-fueled kitchen so I can get even fancier with my dishes. We had seared albacore with an orange-reduction sauce.
Alongside the albacore were clams that I steamed with white wine, garlic, butter and parsley.
Every year we go to to the cabin we find ONE porcini. Just one. Every year. It's wonderful and frustrating at the same time. It gives us the hope we'll find more and we never do. Unfortunately there are cows that are left to roam wild and they eat the mushrooms! I bet that beef tastes fantastic.
We sliced and grilled the porcini over the campfire, just like we do every Thanksgiving trek. It's the only way to eat porcini as far as I'm concerned.
Next time you head into the woods, don't pack trail mix and hot dogs. There's no need. If you prep beforehand, you can have just as wonderful a meal as you would at home….plus, everything tastes better in the mountains. I have no scientific evidence for this but it is true. Try it!