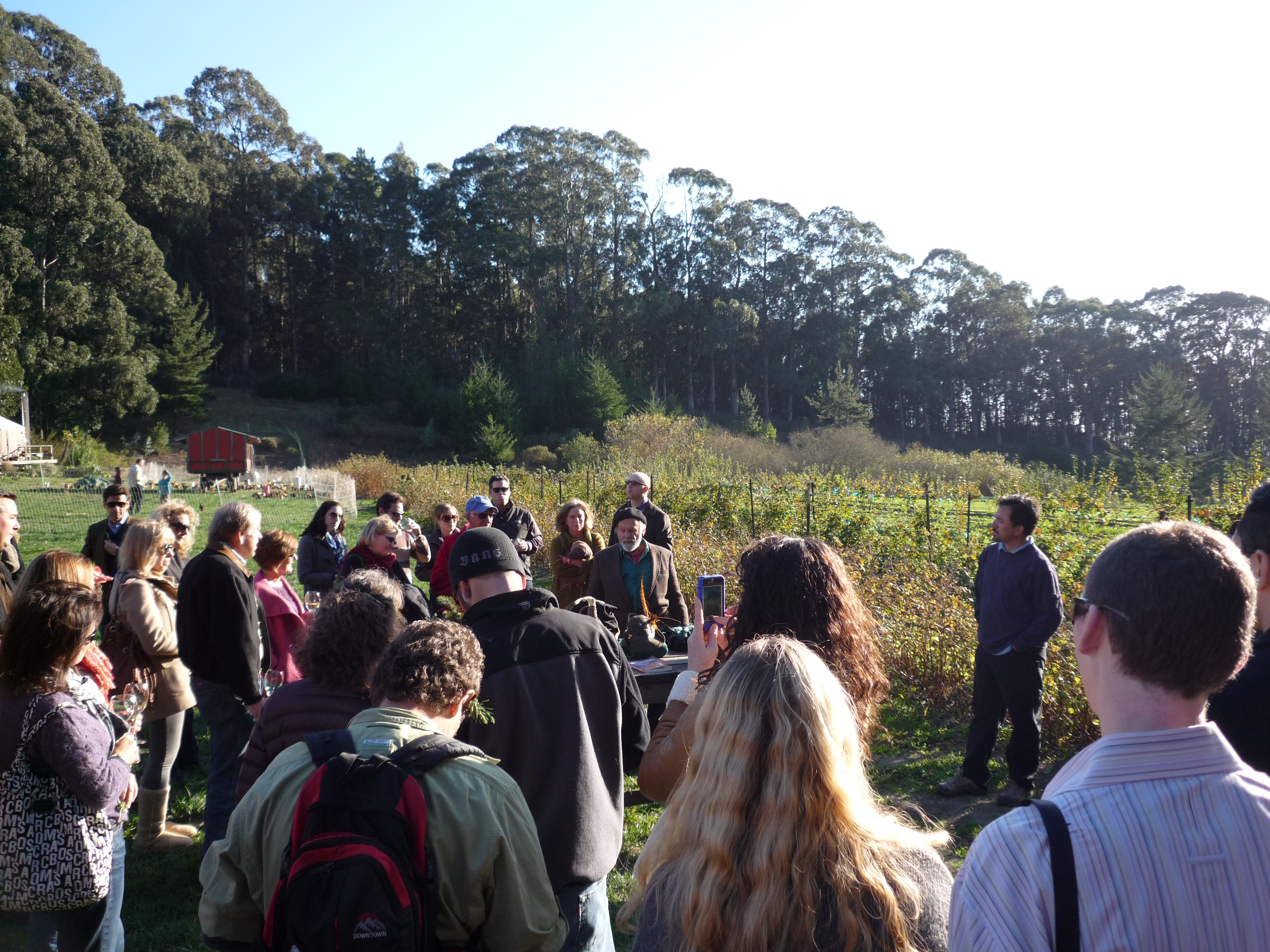 This has been sitting in my drafts since December. *Sigh*. I figured I'd better put this up before the next round of Outstanding the Field tickets go on sale!
The previous two OITF dinners were amazing. We went to the first one of the season at Fogline Farm. One mid-season at Everett Family Farm and ended with the last dinner of the year at Pie Ranch.
The event started with a reception, appetizers and wine, as usual and,as usual, everything was lovely. The wine was provided by John Locke of Birichino Wines.
After the introductions and explanations, we headed into the hills for some fungus foraging. My husband found two porcini and got to proudly show them off to the group and explain how he found them (in the insanely dry forest!).
After the hike straight up the hill and back down again, we were STARVING! We trekked back to the barn and found a place to park it for the night and enjoy the amazing spread. We sat next to a wonderful couple from Texas who are retired and they plan their vacations around OITF events. That will be us! At least I hope so!
All the dishes were amazing but the highlight had to be the chanterelle and cornbread. It was so good in fact that people asked Chef Ryan Harris of Station 1 Restaurant in Woodside (the evening's chef) for the recipe. He obliged and posted it on his Facebook page!
I can't wait for the 2012 season!